A new version of the Humble Bundle application, which allows users to buy premium games at whatever price they wish, has been released for Android. It has been named as Humble Bundle 4.
The app usually offers premium games at a fraction of the real deal would cost. The makers of the app then distribute money collected from users directly to developers and charity while keeping some for themselves.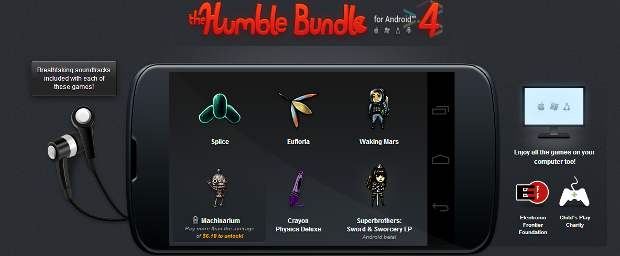 The Humble Bundle 4 offers some premium games like Machinarium, Splice, and Waking Mars in bundles. Some of the bundles has even worth of more than Rs 2,000 but users can choose to buy such bundles including for any amount over Rs 300. Customers who pay more than the average price will also get the fantastic mechanical point-and-click adventure Machinarium!
The Humble Bundle also comes with PC version games for the users so if you do not like playing games on the smaller screen, you can jump in on to the bigger screens and play the same games on your computers. Users paying and purchasing the Humble Bundle will also get a Steam key in addition and it will allow users to access DRM-free direct downloads of sound files as well.
The Humble Bundle 4 for Android can be accessed here.