Huawei's upcoming smartphone &#151 Vision, and the MediaPad tablet will offer cloud based services with 10 GB free cloud storage, the Chinese handset maker told The Mobile Indian. Huawei will launch the high-end smartphone and the tablet in the Indian market during this festive season.
Talking to The Mobile Indian, Anand Narang, marketing and solutions director at Huawei, said, "We plan to offer 10 GB cloud storage to buyers of our Vision and MediaPad devices. This storage can be used to sync contacts and store applications, apart from storing photos, music and videos."
He added, "We will also offer some free bundled 3G data access through our tie-up with operators. We are looking at offering 2-3 GB data for 2-3 months. Two service providers have shown interest in launching these devices through their network. We are still working out the details."
Huawei MediaPad tablet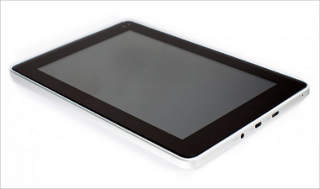 MediaPad will have a Qualcomm dual core 1.2 GHz processor, supported by Huawei Device's Hi-Space cloud solution and Google's Android Market.
Huawei calls the device the smartest, slimmest and lightest tablet yet. It is 10.5 mm (0.4 inches) thick and weighs approximately 390 gm (0.86 pounds). It supports 1080p full HD video playback, and features a 1.3 megapixel front facing camera and 5 megapixel auto focus rear camera with HD video recording capabilities.
With HSPA+ which is capable of 14.4 Mbps, and high speed WiFi 802.11n, the device will be one of the best for internet connectivity. The expected price of the tablet is around Rs 27,000.
Huawei has also announced a partnership with DTS, and has incorporated DTS Envelo technology in its Vision smartphone and MediaPad tablet. DTS Envelo (as claimed by the company,) provides users with a more expanded, immersive and natural audio experience by adding both depth and dimensionality.
Huawei Vision smartphone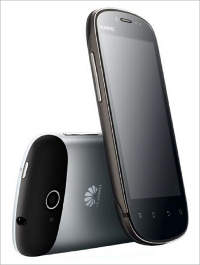 Huawei Vision is a 3.7 inch capacitive touchscreen, Android 2.3 smartphone with unibody frame, a 1 GHz Qualcomm Snapdragon MSM 8255 processor and a 1,400 mAh battery.
The device also has a five megapixel autofocus camera (with LED flash and 720p video recording). Moreover, there's 802.11 b/g/n WiFi, Bluetooth 2.1, 512 MB of RAM, 2 GB of ROM, a microSD slot capable of holding 32 GB, and a microUSB 2.0 socket.
It also boasts A-GPS, an FM radio tuner and a proximity sensor. Besides, there are also silver, gold and charcoal back covers. The chassis measures 9.9 mm at its thinnest, and the device weighs 121 grams. Vision is expected to be priced close to Rs 16,000.
The cloud service will also be expanded to other devices in the future, according to Huawei officials.