While a global announcement is expected to be held on July 18 in China, the Huawei TalkBand B5 gets introduced for pre-orders through Chinese web store Vmall with the sale of the device starting from July 20. A couple of years after the TalkBand B3 was released, it looks like Huawei's skipping the B4 and going straight in for the TalkBand B5 which retains the same design aspects of its predecessor barring the larger 1.13-inch display.
As expected, the TalkBand B5 comes inbuilt with a Bluetooth headset which is detachable from the watchband and can be snuck into one's ear with ease. The headset is powered by a three-core audio chip which when paired up with the dual noise-cancelling microphones allow room for high definition voice calling. Users can mute calls and use the speed dial right off the device for quick calls and the watch face also lights up as a caller ID when receiving a call.
The Huawei TalkBand B5 will arrive in stainless steel, leather and silicone watch bands, all of which will be resistant toward dust or water due to the watch's IP67 rating. Integrated with the Huawei TruSeen technology, the device will be able to perform its fitness tracking capabilities and monitor heart rate continuously for a span of 24-hours. The B5 will also be able to track sleep patterns, analyse variability in heart rate and stress, and offer personalised sleep recommendations through the Huawei TruRelax and TruSleep technologies.
In terms of fitness tracking, the TalkBand B5 does more than measuring your heart rate and count your steps, calories and distance covered, as it sets up a user-specific running plan with suggested recovery time. The B5 can also be used a trigger for clicking selfies through your smartphone and the functionality extends to enabling you to find the phone from your smartwatch, although it's unclear whether the features will work efficiently on a non-Huawei phone.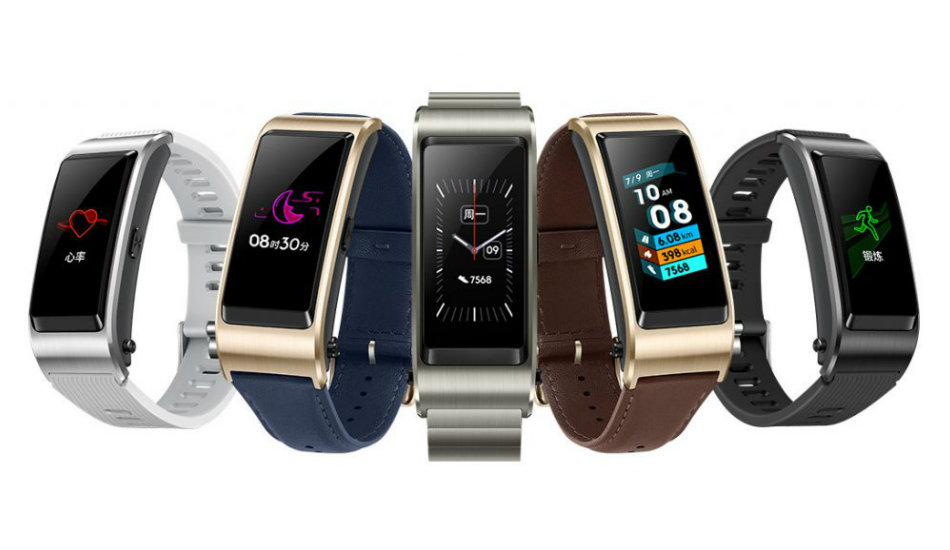 Huawei will be releasing the TalkBand B5 in Sports Edition(Ash, Black and Brown) and Business Edition(Metal straps) when it announces the pricing of its latest smartwatch alongside the Huawei Nova 3 smartphone on July 18. The device is currently listed on Chinese web store Vmall and will go on sale starting July 20.