Weeks after rolling out an EMUI 9.1 update to the Mate 20 series, Huawei has now announced that it will be seeding some of its older devices with a new update. The update will bring a new EROFS file system on existing as well as upcoming Huawei phones which will improve the random read speed through a software update.
Huawei has announced a new Extendable Read-Only File System (EROFS) which it says will improve speed, disk performance and at the same time save disk space.
Among the devices to receive the update, the company has enlisted the Huawei P30 Lite, Huawei P20 Lite, Huawei Nova3i, and Huawei Y9. All the aforementioned devices are expected to receive the update before the end of July.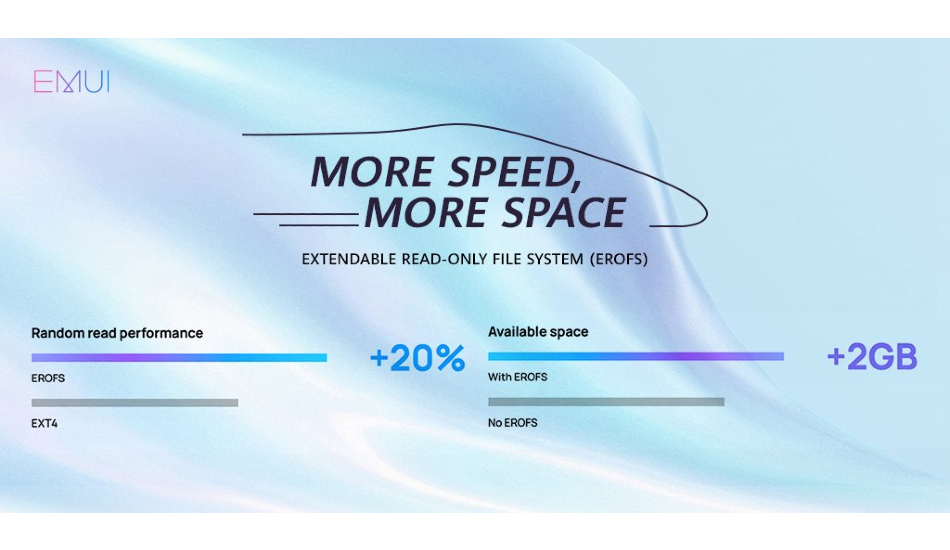 As of now, Huawei's EROFS is only present in the P30 Pro smartphone which was launched earlier this year. The new file system is capable of increasing the random read speed by 20 percent and up to 200 percent. EROFS has also resulted in saving as much as 2GB of system storage.
The new file system will also ensure a higher response rate when it comes to reading files such as documents, music or videos. It will also help to launch large applications with lesser startup time and better boot speed.