Huawei, a Chinese handset vendor, has announced a 10 inch tablet powered by a quad core processor, at the Mobile World Congress 2012. The tablet, called Huawei MediaPad 10 FHD, has a Huawei 1.5 GHz quad core processor, Google Android 4.0 operating system and a 10 inch IPS high definition display screen.
"Most consumers use tablets for entertainment purposes such as gaming, viewing multimedia content, browsing the internet and reading ebooks," said Richard Yu, chairman of Huawei Device. "We have created the Huawei MediaPad 10 FHD to excel in all of the entertainment capabilities including speed, power, web browsing, high definition display and audio, and we have packaged it all in a compact and portable body."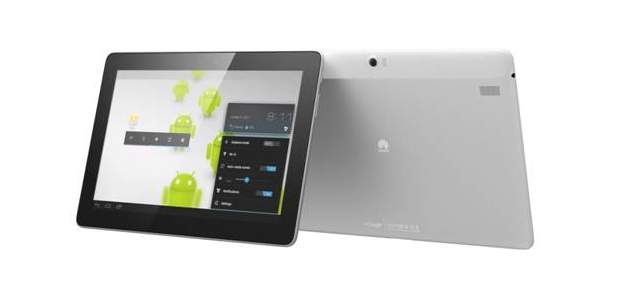 The tablet runs a Huawei proprietary 1.5 GHz K3 quad core processor with embedded graphics processor. This Huawei processor is also making its debut with this tablet.
Huawei MediaPad 10 FHD enables high speed wireless access of up to 84 Mbps (HSPA+ 21/42/84 Mbps), while at the same time supporting a number of network standards including LTE.
The tablet also boasts the industry's highest screen resolution and high definition 1920 x 1200 pixel IPS display that supports multi touch. Huawei has fitted an 8 megapixel auto focus rear camera and a 1.3 megapixel front camera in this smartphone. The tablet has a unibody design made of aluminum alloy. It is 8.8 mm thin and weighs only 598 gram.
This is the fourth tablet from Huawei, apart from the S7, S7 Slim and MediaPad (Android Honeycomb). However, only the MediaPad tablet is available in India. Huawei MediaPad 10 FHD will be available globally April onwards.
While the specifications of the tablet are mind blowing, the processor architecture is unknown, meaning that only a test will tell. Also, quad core processors are notorious for their battery consuming nature. Pricing too will be very important, as even though the tablet has the best specs on paper, people might not be willing to invest big money in a Huawei product.