Chinese mobile phone manufacturer, Huawei has announced the availability of Android ICS update for its MediaPad in India. There are a lot of new and cool things that the upgrade will bring to the tablet.
The new operating system is based on the stock Google Android Ice Cream Sandwich 4.0 reference design and the appearance of the OS is pretty close to the stock Google Android 4.0 experience without many customisations. Along with users will get the new and improved camera application that can be accessed directly from the standby mode with the help of the unlock key or the slider button. Along with that users get the all new gallery application, a new people app, the ability to dismiss apps from the recently used menu, and a number of performance tweaks.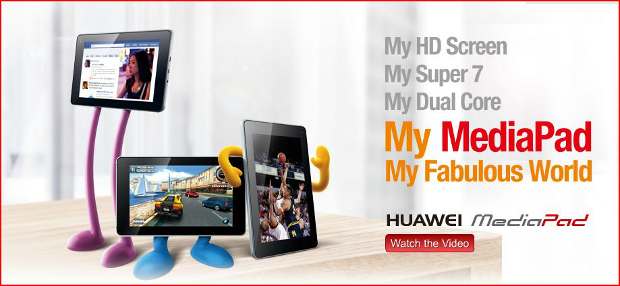 Android 4.0 is known for its better compatibility and performance and is certainly better than the stock Honeycomb operating system featured on the device till now.
The Huawei MediaPad features a 7 inch, 1280 x 800 pixel display, a 1.2 GHz Qualcomm Snapdragon dual core processor, 1 GB of RAM, 8 GB of storage, front and rear cameras, WiFi, Bluetooth, and GPS.
MediaPad owners can connect to the support website to download the update file amounting up to 340 MB of data download. Users will need to update the file in the SD card of the device to upgrade the device's software after downloading it form the link below.
Link: http://www.huaweidevice.com/worldwide/productFeatures.do?pinfoId=3135&directoryId=5011&treeId=3290&tab=0