HTC is secretly working on yet another tablet to follow the existing Flyer and Jetstream devices. A spokesperson of HTC UK informed PC Advisor that the company is working on a unique tablet that will have something different to offer.
So far, HTC has released Flyer worldwide and Jetstream tablet only in the USA. Both are based on Android operating system. With Flyer, HTC included its Scribe technology and Magic Pen stylus. Now the company is reportedly working on a new tablet which will most likely also run Android tablet OS. The HTC spokesperson, however, did not reveal any further details about the device.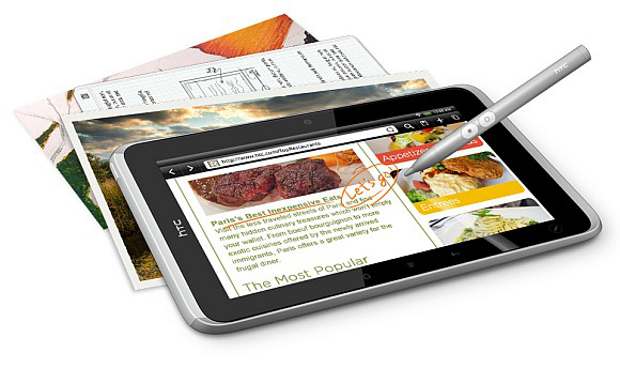 Samsung has introduced its Galaxy Tab 2 and ever since then the tablet scene is kind of lukewarm with budget tablets arriving every month. Google recently launched the Nexus 7 tablet, which is expected to be available later this month.
HTC really has to work hard providing something unique and it won't be surprising if it comes up with Flyer 2 with similar configurations as the Nexus 7 tab. It would be more feasible and sensible to come up with an affordable 7 inch tablet with great build quality than a power-packed 10-inch tablet.
HTC tablet can be expected sometime later this year when the company has something unique in terms of technology or features to offer.