Samsung announced the Galaxy S4 Mini earlier this year in May and it is actually a toned down version of the flagship – Galaxy S4 smartphone. Now HTC also has tried to put a competitor – HTC One Mini which is a smaller incarnation of the HTC One smartphone.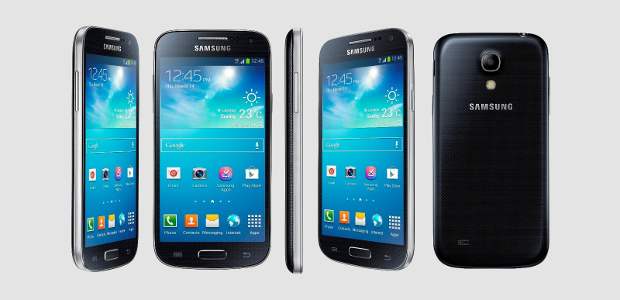 The mini iterations of the flagship devices from Samsung and HTC do present an interesting proposition for the consumers.
Both companies have dubbed their respective devices with mini suffix after the flagship model name. Of course, there are some cut downs in terms of specifications but companies have tried to offer as many features as possible. Let us take a closer head to head look at the specifications of both the devices.
###PAGE###
Design
Visually, both devices resemble their elderly flagship devices – S4 mini looks like S4 and One mini looks like one. The HTC One Mini continues to push the aluminum body construction and carries the exact design language as that of the HTC One. Even the Samsung Galaxy S4 Mini features the same Galaxy series design language but actually looks like a mix of Galaxy S4 and Galaxy S4 active.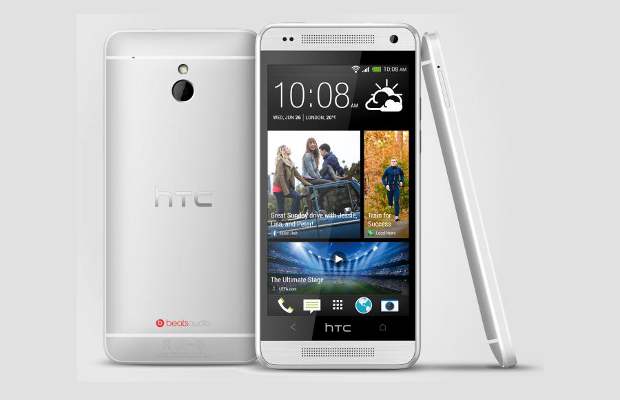 Samsung Galaxy S4 Mini is slimmer (8.9mm) but shorter (124.6 mm) compared to the relatively thick HTC One mini (9.3mm) and taller (132 mm). However, the One mini is heavier at 122 grams compared to the 107 grams weighing Galaxy S4 mini.
###PAGE###
Display
HTC One mini arrives with a 4.3-inch Super LCD 2 display with 1280×720 pixel resolution and thereby offering great visual package at 341 pixels per inch. Compared to that, Galaxy S4 Mini also has a 4.3-inch Super AMOLED display but with 960×540 pixel resolution and thereby pushing decent 256 pixels per inch pixel density.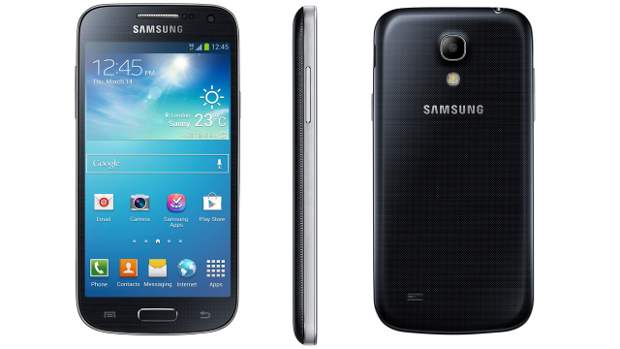 Apart from resolution and type of panel, the HTC One Mini's display has been constructed using the Corning Gorilla Glass 3 technology that delivers lighter, thinner and stronger display compared to the Galaxy S4 mini display using Corning Gorilla Glass technology.
Both displays carry individual advantages, but HTC One Mini might just end up looking better simply because of better pixel density.
###PAGE###
Hardware
Samsung has packed a dual-core 1.7 GHz Qualcomm Snapdragon 400 (8930AB) mobile processor with Adreno 305 graphics chip. The HTC One apparently packs a variant of the same processor as dual-core Qualcomm Snapdragon 400 clocked at 1.4 GHz and Adreno 305 graphics chip. There would be a performance difference in both the devices.
The difference lies in the amount of RAM packed where Galaxy S4 Mini packs 1.5 GB RAM while One Mini packs 1 GB RAM. Apart from that, only Galaxy S4 Mini packs Near Field Communication chip and Infrared port.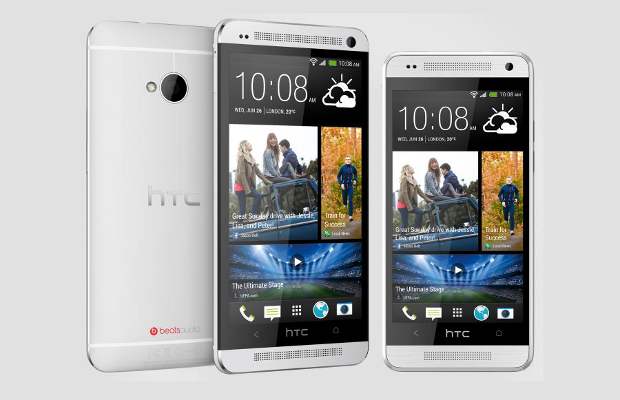 By default, the Galaxy S4 Mini comes with only 8 GB onboard storage out of which some of it is reserved for the system and using microSD card internal memomory can be further expanded to 64GB. On the other hand, HTC has packed 16 GB on-board storage which may decent enough, but there is no memory card slot in it.
Also, the Galaxy S4 Mini will feature Stereo FM with RDS where is there is no clarity on whether One Mini will have FM or not. Other sensors such as Accelerometer, Proximity, Gyroscope and Compass remain common in both the devices. Both devices power the location based services with the help of A-GPS and GLONASS.
Camera
When it comes to camera, the Galaxy S4 Mini features 8 megapixel camera with autofocus and LED flash. Whereas the One Mini packs the 4 megapixel image sensor with UltraPixel camera technology and ImageSense chip. Technically, the Galaxy S4 mini's camera does look superior but we have seen the 4 megapixel UltraPixel camera give some great images with the help of the HTC Zoe. It would be difficult to judge the winner without checking out the actual images taken from both the devices.
###PAGE###
Communication
Both devices support 3G networks and 4G LTE networks for faster data connectivity. Both smartphones require a micro SIM card. The Galaxy S4 Mini will be offered in optional dual-SIM version as well. It will not surprise us if HTC follows the same suit.
Both devices feature a dual-band Wi-Fi 802.11 a/b/g/n for faster data connectivity and mobile web experience. Apart from that, Samsung has added a Bluetooth 4.0 Low Energy version with A2DP and Enhanced Data Rate. Whereas the HTC One mini has Bluetooth 4.0 with A2DP.
Software
Samsung has loaded the latest version of the NatureUX over the Android 4.2.2 Jelly Bean update. While the One mini comes with Sense 5 layered on top of the Android 4.2.2 Jelly Bean version.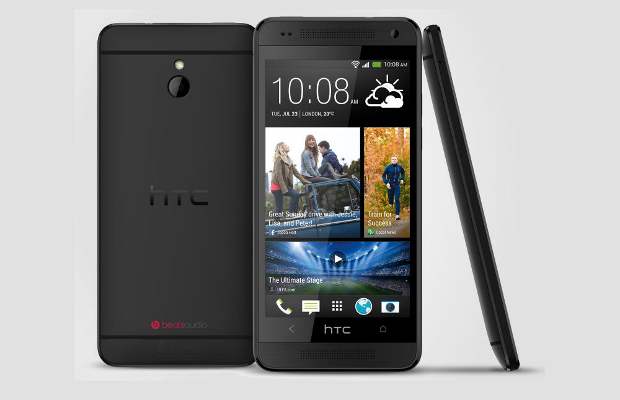 Multimedia
Samsung's NatureUX has always been supportive towards variety of multimedia file formats. The Galaxy S4 Mini supports even the DivX and XviD video files playback. For audio, the S4 mini can also playback the FLAC lossless file format.
Compared to that, HTC One Mini supports the regular H.263, H.264, WMV and MP4 video files format. Except for the AC3 and FLAC files, the One Mini supports other audio file formats. Of course, the HTC One Mini will enjoy the Beats Audio integration for better quality sound output. Also there are dual-speaker mesh in the front to deliver the BoomSound feature.
Battery
HTC One mini surprisingly comes with 1800 mAh battery only. We expected at least 2000 mAh battery considering the HD display and dual-core processor. The Galaxy S4 Mini offers 1900 mAh battery which might actually not be enough considering display and resource hungry nature of the mobile platform.
Conclusion
Samsung Galaxy S4 mini and HTC One mini are different yet similar in several aspects. However, it is the real world performance that shall speak of the top device. Samsung retails the Galaxy S4 mini for Rs. 27,990 in India. However, the International pricing of the HTC One mini is expected to be around Rs 34,480 (GBP 380).