HP has introduced the new HP Chromebook x360 in India, integrated with Chrome OS and Android app support. The Chromebook x360 will be available for a starting price of Rs 44,990 at HP Online Store, HP World Stores, Amazon and Flipkart.
Customers purchasing the HP Chromebook x360 will get a premium subscription of Google one. This will offer users one year of complimentary 100 GB of Google Drive storage and unlimited Google Photos storage. Users can also avail 2GB of daily data with JioFi for 1 year with Jio Android apps Prime subscription at just Rs 999. HP is also offering an exclusive Meritnation education package Wirth Rs 35,000 with the new Chromebook.
The Chromebook x360 features a 14-inch FHD touch display with ultra-thin narrow bezels of 7.5mm thickness. The device comes housed inside a 3D metal chassis with anodised aluminium finish coloured in white matte colour. The design offers a ceramic-like feel and scratch resistance.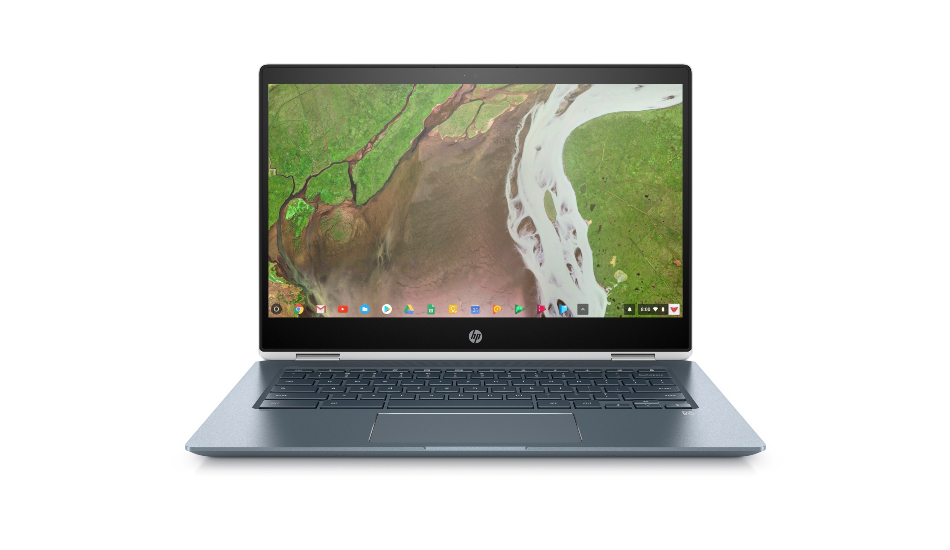 The HP notebook is powered by an Intel Core 8th Gen processor with up to 8GB of DDR4 RAM and up to 64GB of SSD storage. The Chromebook comes with a 60 Watt-hr battery and Bang & Olufsen dual speakers for audio.
The Chromebook x360offers a 3D stamped metal keyboard deck with a diamond-cut trim on the touchpad. The anodised aluminium keyboard features cloud blue colour matched keycaps.
The device offers the benefits of Chrome OS and Android apps. Users can log in to their Google account and the data and content will be readily available. This is because Google automatically syncs the apps, documents and files configured for that Google account across all devices. Since computing activity is logged on Google's servers, CPU speeds are never bogged down by full storage capacities.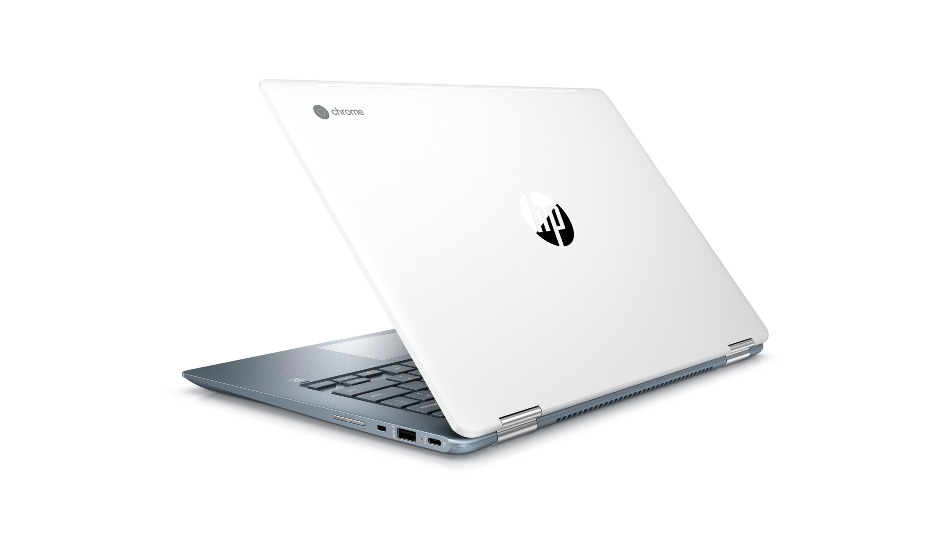 Speaking about the announcement, HP India Personal Systems Senior Director, Vickram Bedi said "The Chromebook ecosystem has been growing steadily across the world, driven by Gen Z's aspiration to explore, learn, create and do more. We are excited to introduce the HP Chromebook x360 in India to help modern consumers unlock new ways to create, collaborate and consume with the features and functionalities of Chrome OS and Android apps".
Google Chrome OS VP, John Solomon also commented saying "With Chromebooks, we've reimagined every feature from the ground up to be simple, fast, smart and more secure, from accessing your favourite Android apps to automatic updates that keep your device up to date for peak performance. We're excited to provide a new computing experience to more people by bringing these benefits to HP's x360".
HP Chromebook x360 will be available for a starting price of Rs 44,990 at HP Online Store, HP World Stores, Amazon and Flipkart.