Visa and Monitise (a provider of mobile financial services) has partnered together to launch a new mobile payments service – Movida for India. Both companies have signed an agreement with HDFC Bank to make it as one of the first exclusive participating bank to power the Movida mobile payments service.
The Movida mobile payments service will let you recharge you mobile, pay utility bills and even book movie tickets. Available to all GSM network supporting mobile phone owners, the Movida mobile services uses USSD mobile technology for initiating and completing specific mobile transactions without using Debit/Credit details.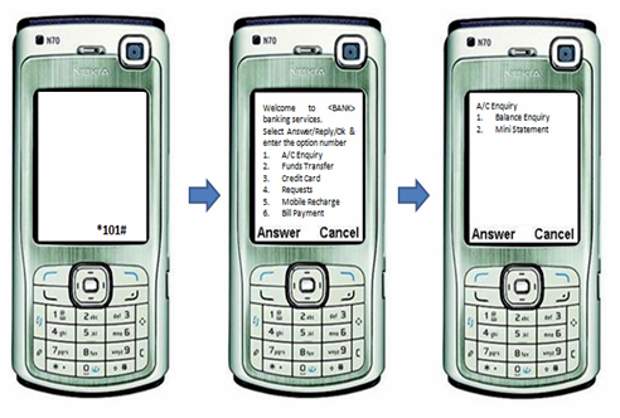 This new service enables HDFC Bank customers to pay bills, top up prepaid airtime and buy tickets from their mobile phone. Best part is that this service is usable across all GSM mobile networks and any mobile phone – whether it is an entry level handset or a high-end smartphone.
Movida's payment service uses menu-based USSD mobile technology which is termed to be secure and easiest to use. Apart from using the USSD technology, the service also integrates usage of Unique PIN with the smartphone registered with the HDFC Bank.
Once the HDFC Bank Visa or non-Visa payment card is linked to the mobile phone number, the cardholders can access the service via USSD over Movida's secure connection. The simple menu can complete a transaction in couple of steps. To initiate the process of using this service, just dial *575# from your mobile phone and follow the instructions to register your phone number.
Naushad Contractor, Movida's president and head of the Monitise and Visa joint venture in India, commented: "This is a service designed for Indians. As we rollout the service to other banks more Indians will be able to benefit from mobile payments. Wave goodbye to waiting in long queues or visiting post offices or payment machines to pay bills as you will now be able to do that right from your mobile phone. This service is going to drastically reduce the time and energy Indians waste every day waiting to pay bills."
Contractor added: "This technology will be a game changer the way the iPhone was for mobile phones. This is a smart service for smart people and epitomises everything Visa and Monitise stand for: it is fast, reliable, secure, and simple – and it will change the way consumers in India pay, forever."
The best part about this service is that users need not to download any app required neither they have to share debit/credit card details during transactions and only registered mobile phone number linked to the user's HDFC Bank card can be used for payments. Of course this service won't be entirely free as users will have to pay certain percentage of charges for using this payment gateway which will be appropriated from the user's bank account.
As India continues the upgrade of its Internet and telecoms infrastructure to rural areas, the new mobile service finally allows millions of Indians currently excluded from enjoying the benefits of mobile and online payment services to become part of the digital age via their basic prepaid mobile phone.
The service is initially being offered to a select number of valued customers before being rolled out across the country later in the year.