Oppo Mobiles has unveiled the name of its new sub-brand – Realme. At first look, the logo of Realme looks remarkably similar to that of Xiaomi's Redmi. Till now we have seen handset players taking inspiration from the iPhone's design language and this has to be the first time that any device player has taken inspiration for designing a logo from a competitor.
It is a well-known fact that Xiaomi has been giving the sleepless night to a lot of its competitors and most of them have tried to match their device specifications and pricing to that of latter. But going for a similar logo look has got to count as a rare one, even by the lax standards of the handsets industry.
If one looks at Realme logo for the first time it would read like Redmi and to the only difference, the letter 'd' in redmi has been replaced by 'al' in the latter. Was it done purposefully or not only Oppo can clear the doubt but facts remains that Redmi has strong brand recall value.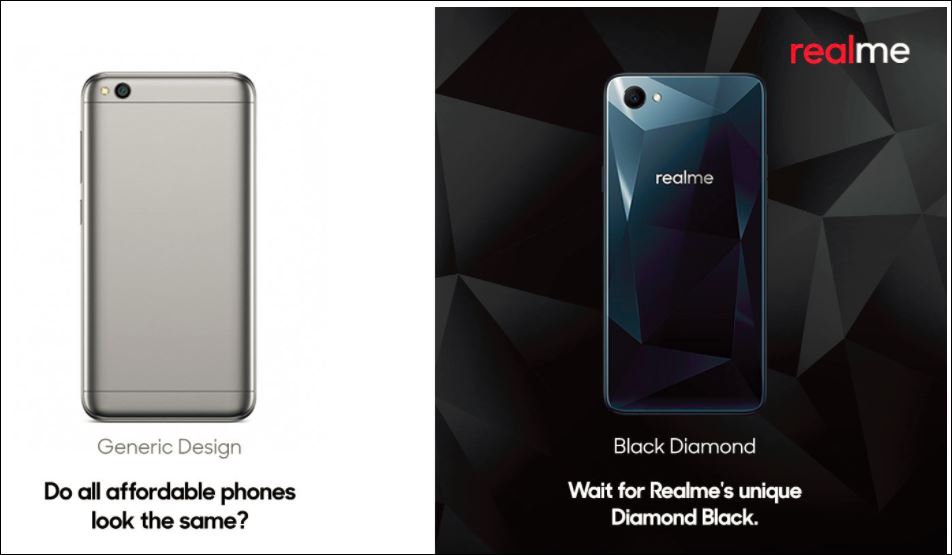 Of course, the fact that even the trade at times gets confused about the origins and relationship between China brands, especially Oppo, Vivo and Oneplus to name three, will make it even easier to ride on any benefits the similarity to Redmi can provide.
Oppo will be launching its first smartphone under the new brand Realme on May 15 exclusively on Amazon. It will be called Realme1.Oppo is displaying a teaser of the new phone on Amazon India. It is expected to come with the Black Diamond finish on the rear similar to what was seen in Oppo Mirror 5 that was launched in 2015.
On a dedicated page for Realme on Amazon oppo has written, "To stand out from a crowd of generically designed smartphones, you need to own something that is both unique and stylish. With a unique diamond back design that screams confidence, the Realme 1 will be the talking point wherever you take it. This smartphone is specifically crafted keeping the stylish sensibilities of people in mind." That, after reading everything before, has to rank as one of the most ironical statements we have published ever.
As far as quality of the device is concerned Oppo claims, " Due to the constant usage of smartphones, wear and tear from regular use is inevitable. However, this need not result in compromise in your usage experience. With 20,000 drop and USB tests and 100,000 button tests, every aspect of the Realme 1 is stringently checked to ensure the highest possible smartphone quality for your usage. Furthermore, with over 500 authorised service centres and a 1-hour guaranteed service for most cases, Realme ensures that your valuable time is never wasted. Powered by OPPO's global R&D centres and AI patents, the Realme 1 is built to give you performance like never before."