Connecting with the Customer Care of any brand over the phone is quite a painful process. To make it tad easier, a new service driven app – Haptik arrives with a capability to connect with the customer care of over 100 different brands. Whether it is a query related to your mobile bill/network, or about your phone, if the brand is listed then the user can have the query answered in couple of minutes.


Haptik app for the Google Android and Apple iOS platform brings along a capability to connect with solution experts that provide support and information related to the query.
Haptik app developed in India and mostly for Indians promises of having over 20 different solution experts available through a normal day. User simply has to select the relevant brand and type out the query. The solution experts, mostly referred as Agents will get your query answered in less than four minutes.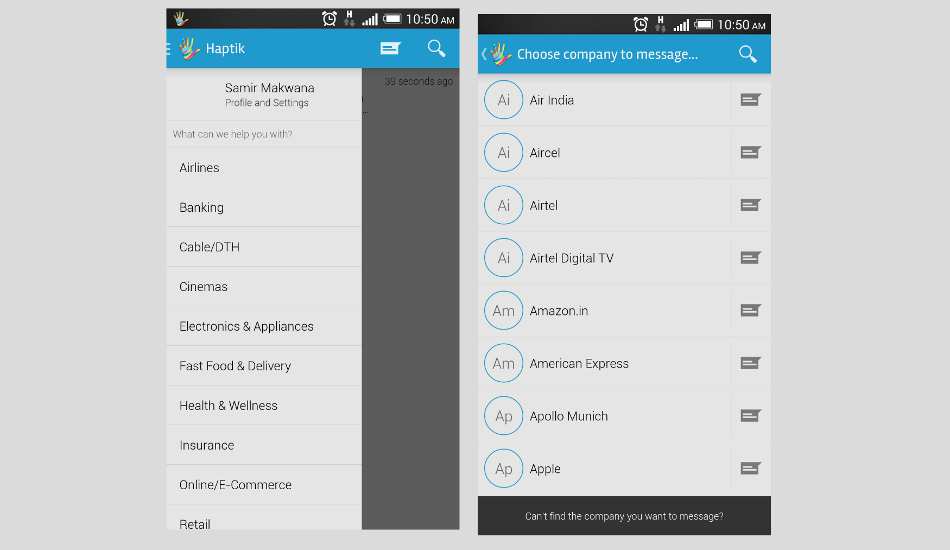 Haptik developers promise that the conversation with the Solution Experts will happen without any usage of automated bots. The Solution Experts will have a profile and the users can choose the queries based on the brand categories ranging from Airlines to Wireless & Telecom.
No need to call up the customer and let them put you on hold for several minutes. A user simply has to leave a message and then the query would be responded. We tried out the app and the interface is quite simple to use.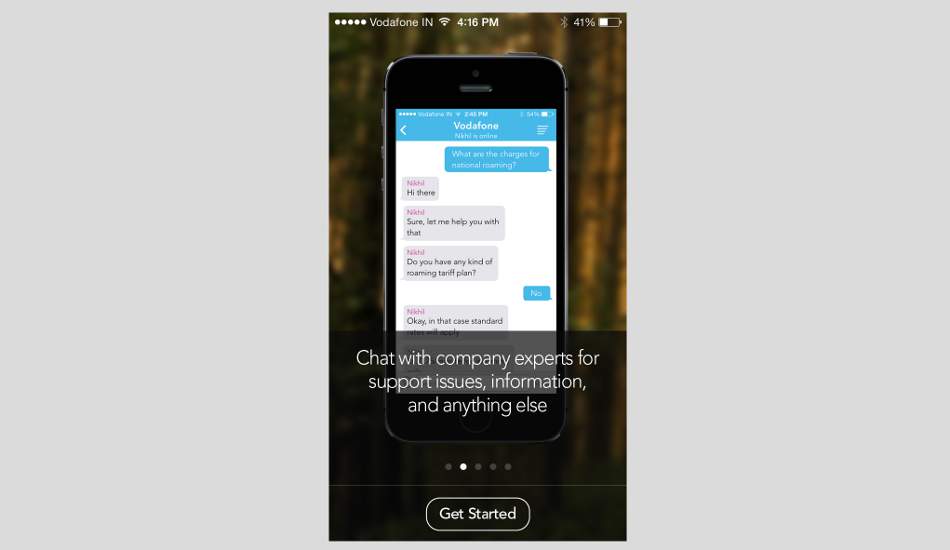 The Haptik app is available as a free download from the Google Play Store and Apple App Store for respective platforms.