It has been a while since we heard from Samsung about feature phone devices; last we recall is the Samsung Neo Duos, a music centric feature phone which was launched in September last year. Now Samsung has again revisited the feature phone arena with the launch of the all new Rex series of smart feature phones.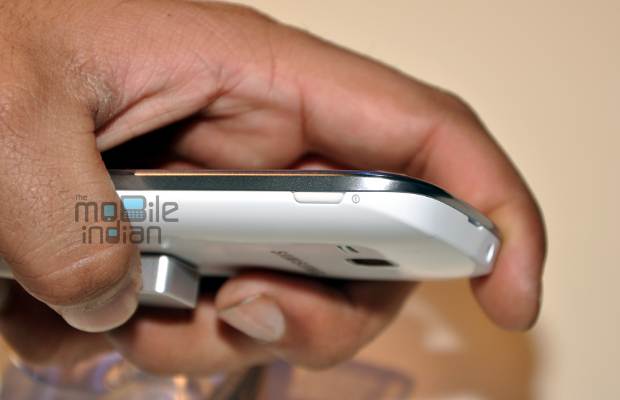 Pitted against Nokia Asha handsets, the Samsung Rex Series come in four different variants to cater to different needs of the users. We had a chance to test the Rex 90 during its launch ceremony yesterday in Delhi and here is a first hand account of the handset.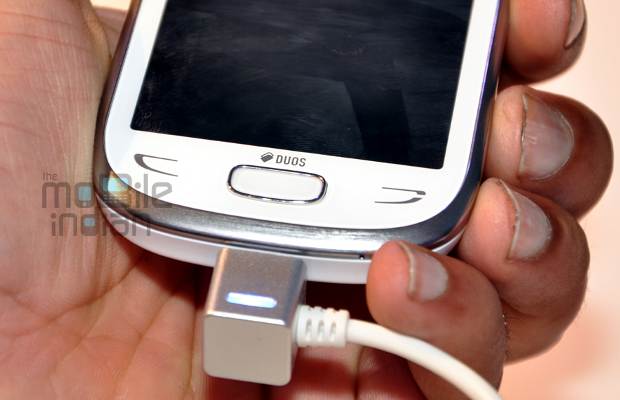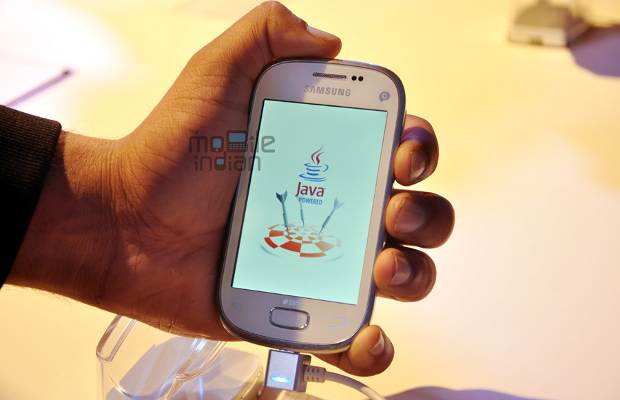 The Rex series of smart feature phones have been conceptualised and designed by Samsung in India for Indian needs and they have managed to do it brilliantly. Samsung Rex series handsets have a striking resemblance with some of Samsung's older phones but the Rex 90 is a beautiful and sturdy device and is available in different colours.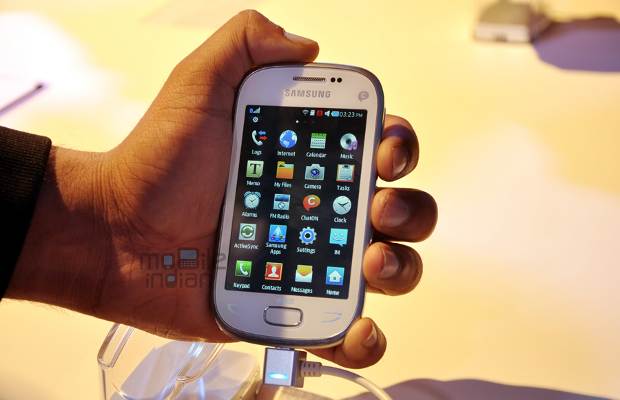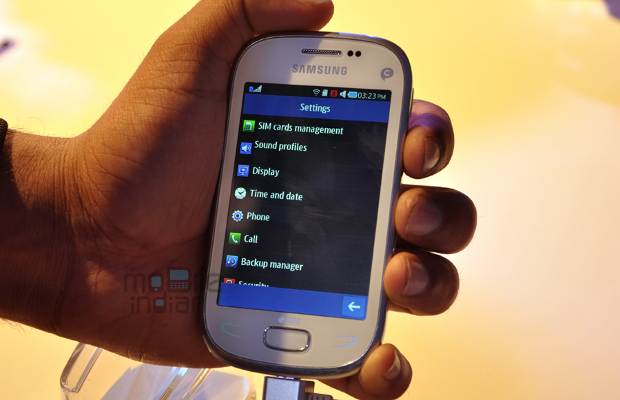 The Rex 90 borrows some of its looks from the Samsung Galaxy Y smartphone while the front of the device remains clean and flush due the inclusion of just one physical button. The device has a simple three button interface for navigation that includes the OK key, home key and the end/return key. At the left hand side there is the volume rocker key while the power key has been placed on the right hand side.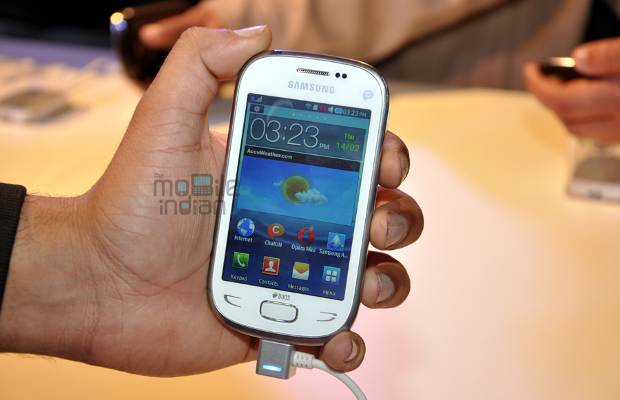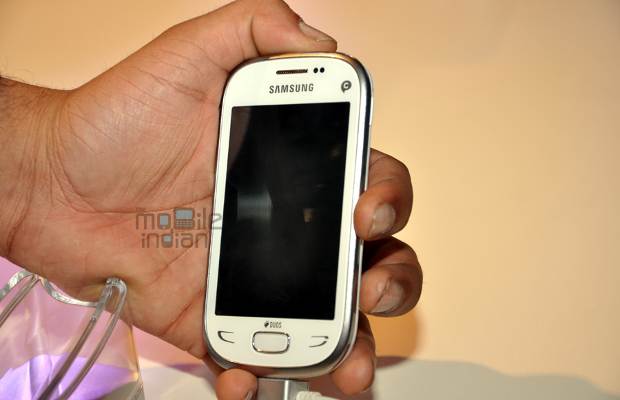 The device is powered with a proprietary operating system incorporating elements form the Samsung Galaxy Android smartphones that make the user interface look good and enhances usability as well. There is a quick access menu as well which can be accessed by swiping the finger downwards from the top of the display.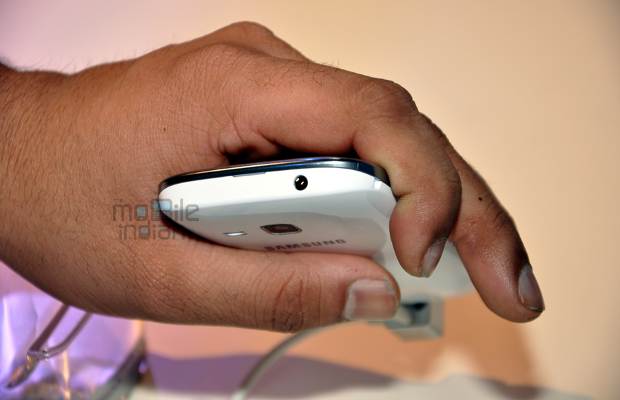 The device features a faster processor but certainly not in the 1 GHz range as that would be an overkill for the lightweight Java based operating system. Rex 90 comes with a 3.5 inch display with capacitive touch input system. The battery on the device is a big 1000 mAh one which is though smaller as compared to most devices today but promises at least 13-14 hours of performance between charges due to a balanced OS and processor.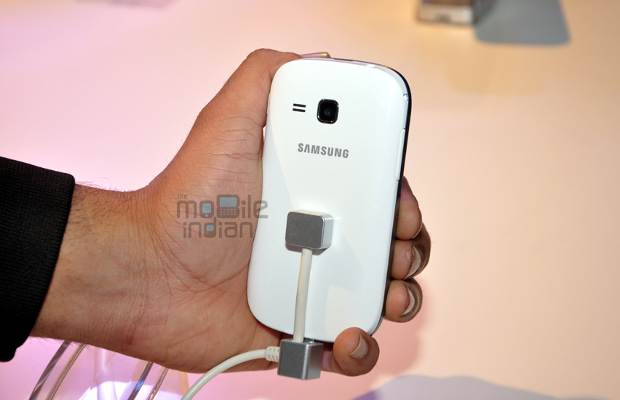 The camera at the back is a 3.2 megapixel one but with a fixed lens capable of recording videos as well. The device comes with dual SIM connectivity with hot Swap functionality, which means users can plug and unplug SIM cards without the need to restart the mobile device.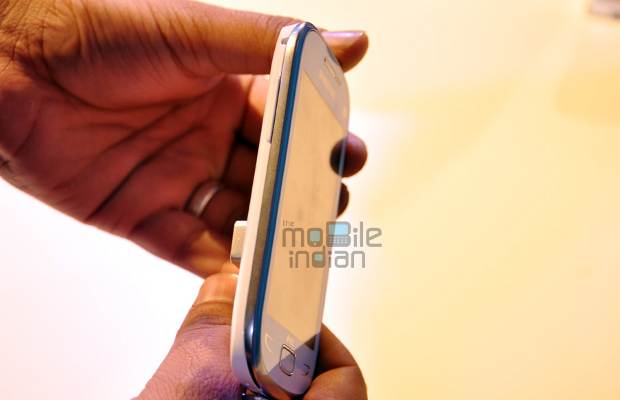 Although the device is good and sturdy, Samsung Rex 90 is priced at Rs 6,490 which is couple of hundreds more than even some decent smartphones available today in the market. We are in the process of getting the device soon for a much detailed review so stay tuned to know more as to why you should opt for the Samsung Rex 90.