Samsung announced Ativ Pro, a tablet-PC hybrid device, a couple of days ago. Though referred to as a smart PC, the Samsung Ativ Pro is essentially a tablet, but it can act as a laptop thanks to its attached keyboard. In fact, it has all the tablet like features like a touchscreen display, small 11.6 inch screen and low weight, a SIM slot for 3G connectivity etc that make it highly mobile.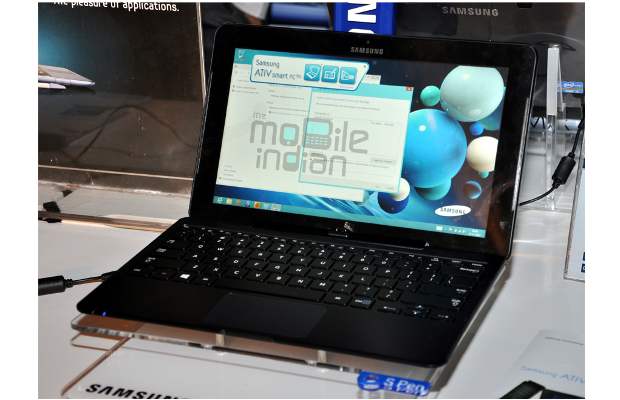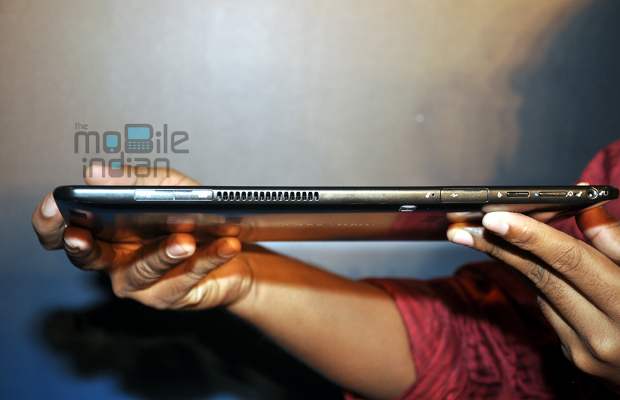 During the launch event we had a chance to meet this high profile tablet and here is out first impression of the device.
###PAGE###
Looks and build
The Samsung Ativ Pro looks quite big, almost like a laptop, but it is quite light. Despite having an 11.6 inch screen, the Ativ Pro is quite comfortable to hold due to its user-friendly aspect ratio. It has a glossy kind of back panel, but that doesn't make it slippery and definitely gives it a premium look. It is just 11.9 inch thick, which definitely makes it one of the slimmest tablets around. The Ativ Pro's touchscreen is also quite bright as it offers 1920 x 1080 pixel resolution and brightness of 400 nits. Also, the screen is a full HD LED display.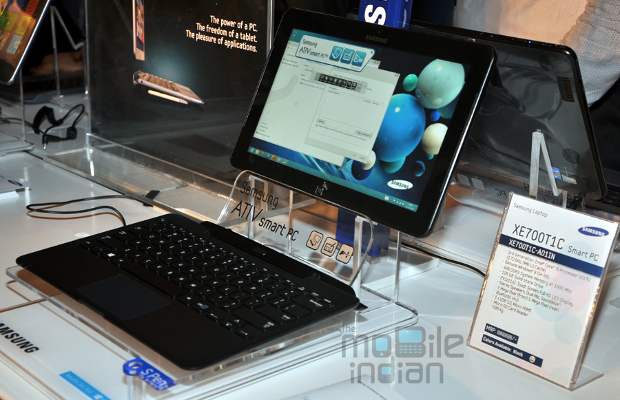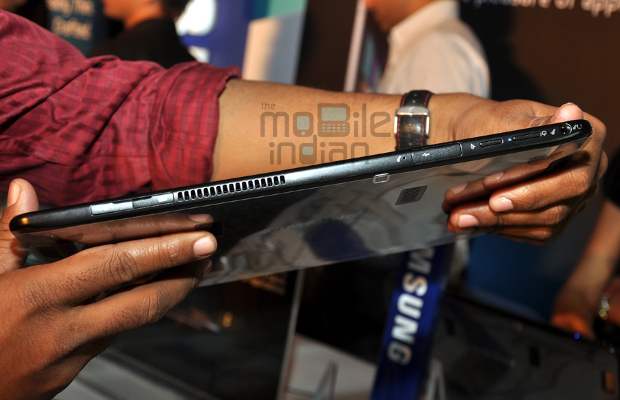 The USP of this device is, of course, its ease of use. First, it has tablet-like dimensions and is thus very easy to carry around. Plus, it has a detachable keyboard, which makes it more like a laptop. The inclusion of a stylus is also a big advantage. The stylus, which is popularly known as the S Pen, has its own port on the right side of the tablet, which makes it easy to keep and use when needed. Samsung has also given a lot of thoughts to the tablet's body, especially the placement of buttons. For example, the micro HDMI port has been placed along with the volume rockers on the top left side while the 3.5 mm jack is on top towards the left, along with the power button. The SIM slot and micro SD card slots, which are not disturbed very often are placed at the top as well, but towards the right. Such a placement of buttons and ports makes it easy to operate them, without them getting in each other's way.
###PAGE###
Performance
The Ativ Pro, which Samsung refers to as a smart PC, gives nothing less than the feeling of a high end laptop, at least in terms of specification. It comes with the latest Windows 8 operating system, bringing all the advancements of the operating system. The hybrid device, to complement the OS, has been fitted with an Intel core i5 processor, clocked at 1.7 GHz. Besides, there is 4 GB of DDR3 RAM. For storage, Samsung has provided 128 GB of space in it but there is a micro SD card slot as well for expanding the storage.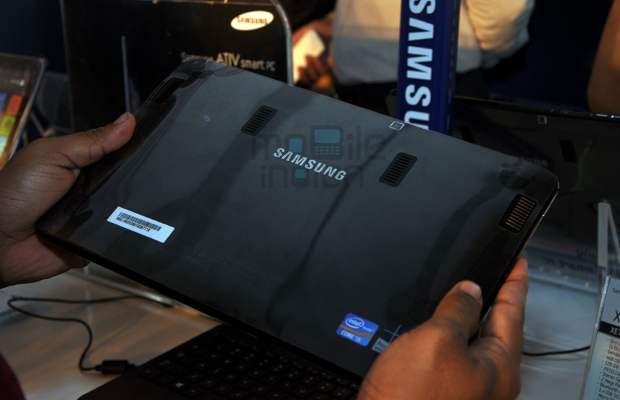 We operated the hybrid tablet for a couple of minutes, and it performed fluidly, closing and opening apps quite smoothly. The Windows 8 operating system was also running appreciably and we didn't feel any lag. To take care of the graphics there is Intel HD graphics 4000, which should be enough for most graphics heavy tasks, but since Samsung is calling it a smart PC, its actual performance will be known when it is put to rigorous test, though we think it should do the job with ease.
###PAGE###
Camera
The Ativ Pro comes with dual cameras, including a 2 megapixel front camera and a 5 megapixel rear unit. We had clicked a couple of pictures using both the cameras, which looked decent on the device itself and we are sure that they will be good as well. However, since we have used it for a very short period of time and that too under bright light, it is difficult to pronounce a judgment on image quality.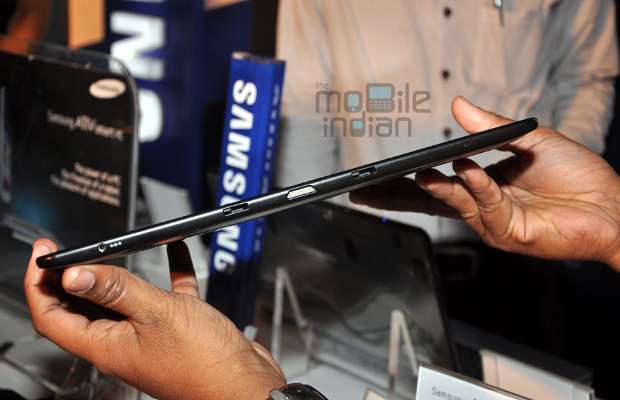 Conclusion
In India, all is well that is priced well. So, having praised the Ativ Pro, we would like to also point out its price, which was officially quoted as Rs 75,490 and thus we will let our readers think about that. But when it comes to performance and features, the Samsung Ativ Pro seems without much doubt to be in the upper class. Its performance at this point of time seems of high standards but we would like to reserve our judgment on whether it does justice to its price tag or not.