Ativ is the second tablet-laptop hybrid introduced by Samsung this week, besides the Ativ Pro, about which you can read here.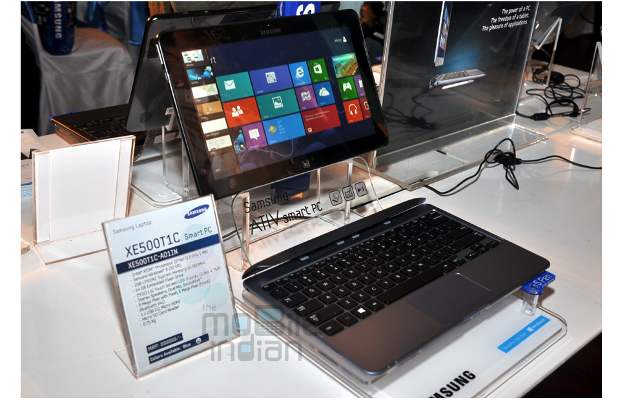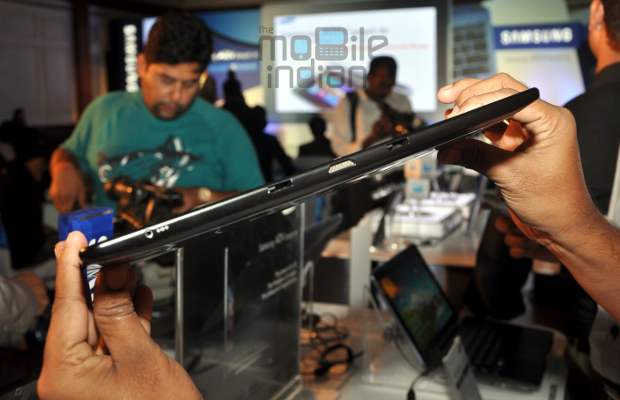 As the name itself suggests, Samsung Ativ is the striped down version of the Ativ Pro. Like its powerful cousin, Samsung Ativ too comes with an 11.6 inch touchscreen display and has a detachable keypad which, when attached, turns the device into a full-fledged laptop. It comes with high end specifications like Windows 8 operating system, Intel Atom processor, 2 GB RAM etc. We had a chance to get our hands on this tablet during its launch ceremony in Delhi on Tuesday. Here's what we felt about the tablet during our first encounter.
###PAGE###
Look and feel
Like the Ativ Pro, Samsung Ativ too comes with a similar form factor involving an 11.6 inch touchscreen display, but it is lighter at 0.75 kg. It measures 304 x 189.4 x 9.9 mm, though, and thus has a bulky appearance. The device has a glossy finish like the Ativ Pro, but that doesn't give it a slippery feel. The tablet otherwise looks decent.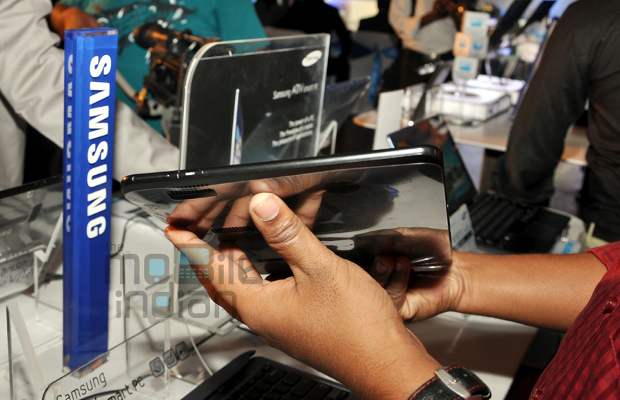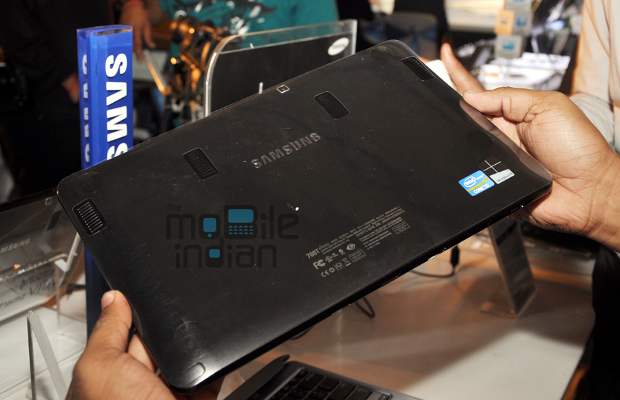 The placement of keys and ports is also as in the Ativ Pro – HDMI port on the left with volume keys; audio, power, USB port on the top shelf towards the left; and micro SD and SIM slot on the top right shelf. This placement of ports and buttons makes it easy to hold and operate the tablet. All in all, the device looks good.
###PAGE###
Specification and performance
The Samsung Ativ comes with a rich spec sheet. It has the latest Window 8 operating system with Intel Atom processor. To aid performance, Samsung has provided 2 GB of RAM. This combination makes it a full-fledged laptop. For storage, Samsung has also provided a slot for a micro SD card to increase internal storage to 64 GB.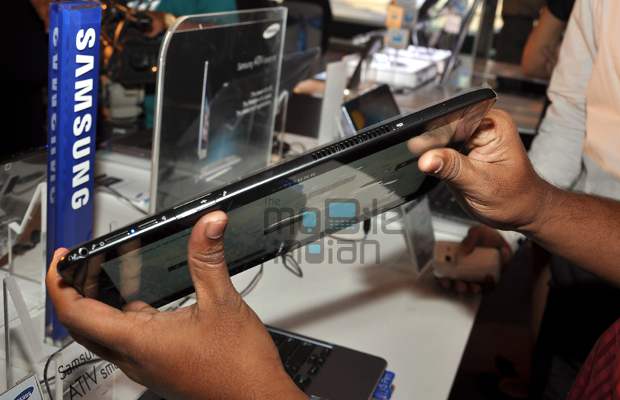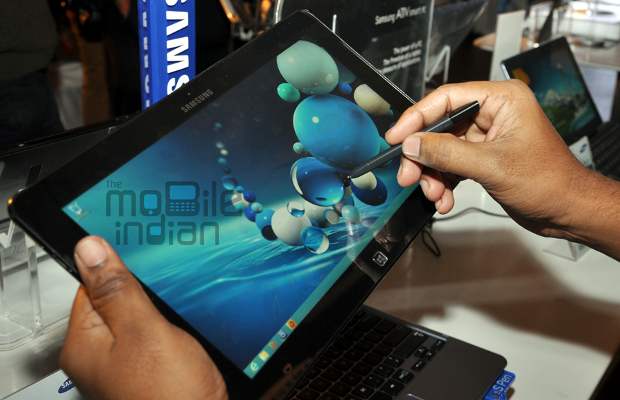 At present, we cannot say much about its performance as we have used it only for a very short time and have not played games or done anything intensive. It has all the ports that an average laptop comes with, like HDMI, media card reader, USB and headphone output. There are two cameras as well, including one 8 megapixel camera in the rear and a 2 megapixel unit in front. We clicked a few pictures using both the rear and front cameras, which came out in decent quality, but since that was in well-lit conditions, we could not say more on the actual performance of these cameras.
Conclusion
The Samsung Ativ looks promising in the sense that it can work as both a tablet and a laptop. The concept is not new, but its specifications are definitely powerful, which will attract many who are planning to buy a laptop. However, the Ativ has a steep price tag of Rs 53,990.


Vis-Ã -vis its build and performance, though, we can say that it is a big but light weight tablet with better features than many tablets out there in the market.