Finally the Oppo N1 is in India but the phone is priced at Rs 39,999 for India. No other Chinese brand has till date dared to go beyond the Rs 30,000 mark in India. With such a pricing, the Oppo N1 is now in the den of smartphone giants like Apple iPhone 5C, Sony Xperia Z1, Samsung Galaxy S4, LG G2, and HTC One.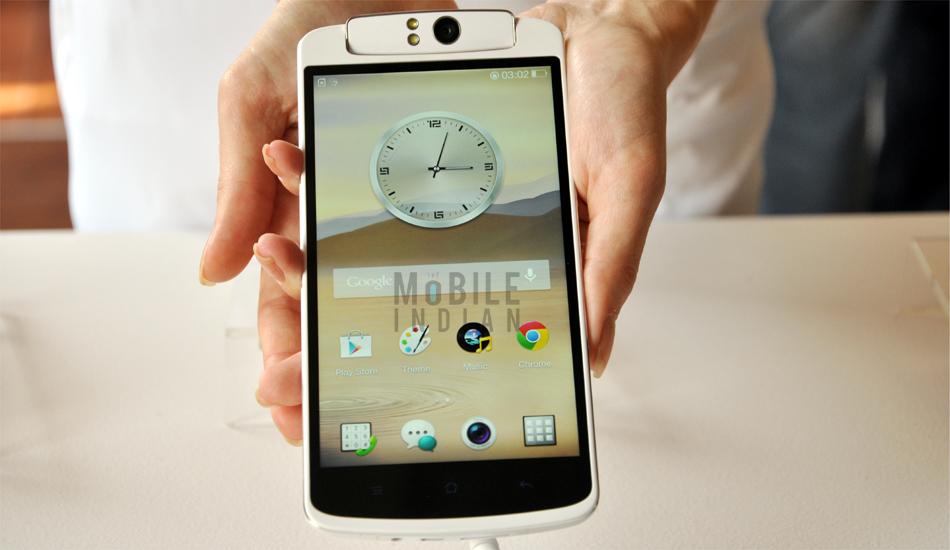 No wonder when I tweeted about the price of Oppo N1 someone asked me why one would buy a Chinese branded phone for Rs 39,999 ignoring all others mentioned above? Most journalists at the launch event of Oppo N1 in New Delhi too were pondering over the same question. We had used the phone at the event for a brief time to find out its properties.
Design
This is one of the USPs (Unique Selling Proposition) of the N1. It has a full metal aluminium alloy frame but the phone felt so smooth in hands that you may mistake it for rubber (perhaps this is the effect of the 14 polishing stages that phone claim to undergo before finalisation). The phone is available only in white colour but it does not attract fingerprint. However, the display is not immune to fingerprints but it is not fingerprint magnet like many other high end smartphones. There is a thin metallic thread around its sides which gives it a necessary sparkle to the phone.
But the main design aspect of N1 is its rotating camera module which allows its rear camera to be used as a front camera. This means that using the 13 megapixel rear camera you can make video calls or click selfies. According to Oppo, the rotating camera module can withstand 1 lakh rotations so even if you rotate the camera 40 times a day, it would not create any problem for about seven years. During the short interaction that we had with the N1, we could not find any issues with the Oppo N1.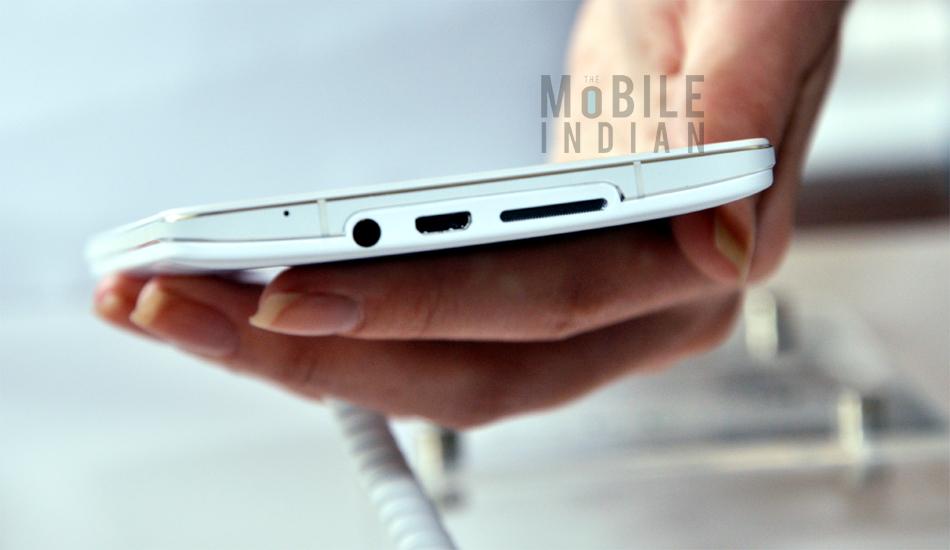 The Oppo N1 is definitely huge; its dimension of 170.7 x 82.6 x 9 mm even tells the same. But to counter its size issue (operating such huge device in one hand is definitely a problem), Oppo has armed it with O-touch panel. This 12 cm2 rear touch panel on its back panel makes one handed use for the large Oppo N1 screen comfortable and easy. With O-Touch you can scroll, tap, or snap photos – all without your fingers blocking the display. We could not though able to properly test the O-Touch panel due to some issues.
The device also comes with an accessory called O-Control. This piece of equipment can be fitted with your key chain and allows one to remotely operate the N1 camera or set of an alarm if you unfortunately misplace the phone from a range of up to 15 meters via Bluetooth. During the launch, the O-Control was not made available for testing as well.
So to summarise, the Oppo N1 does look like a very high end smartphone and the company should be patted in the back for coming out with a superb looking phone and most importantly for coming out with a rotating camera module which going forward may be mimicked by most handset manufacturer.
Display
The Oppo N1 comes with a 5.9 inch display with full HD (1920×1080 pixels) resolution which translates to 377 ppi pixel density. This IPS panel has Gorilla Glass 3 protection. The display is also said to support input from fingertips, gloves and styluses.


As far as our initial experience goes, the phone's display resolution does look good. It is though a mild fingerprint magnet. The display is at a lower level than its surrounding bezel that would give it some protection in situations when you place it in table or in other surfaces with the display facing down. The brightness levels of the display, however, disappointed us a bit. At maximum brightness, elements of the phone are barely visible and we are talking about a foggy winter afternoon of Delhi and not of the days of hot summer.
To test the display's Gorilla Glass 3 protection, we tried to scratch it with our finger nails but we could not find any on the screen.
UI
Another most talked about aspect of Oppo N1 is its user interface. The operating system, named as Color OS, is based on the Android 4.2 Jelly Bean version. The phone has thus access to the Google Play store. Infact, the Color OS is not very different from the traditional Android OS but it has many new features that improves the stock Android version.
The foremost of all is the range of gesture based inputs that Color OS brings which are lot different and simpler than what we had so far seeing in many Android phones. In one such gesture input, you just need to switch on the phone and then grasp the screen with four fingers to open the camera. A three finger swipe takes a screenshot. To make a speed dial, you just need to open the notification bar and draw "1".
To start music, you just need to swipe on the locked screen itself with two fingers. Also, you need not to switch on the phone to change music. Just make a forward arrow (>) gesture with your finger on the display of the phone; to go to previous track, draw "<". A "V" gesture in the notification panel brings up the torch light. Camera
The swivelling camera is one of the highlights of the Oppo N1. It can rotate 206 degrees and thus eliminates the necessity of a front camera. This means that you can even click a selfie using its 13 megapixel rear camera. Oppo is also providing an accessory called O-Control that you can fit in with your keys. With this O-Control you can click photos remotely; just place the phone at a convenient place and click. Also, if you rotate the camera module by 120 degrees, the camera app automatically starts.
The camera application is not very different from the stock Android camera app (see picture).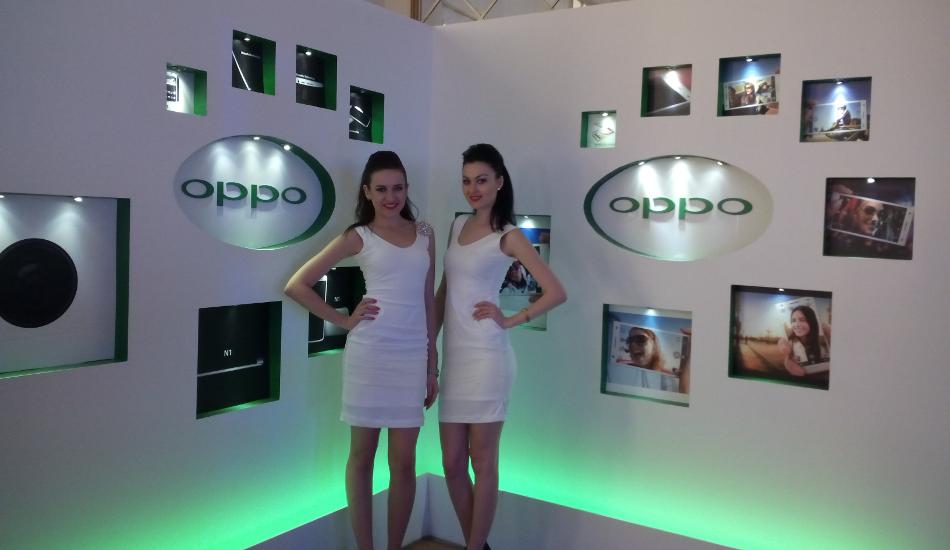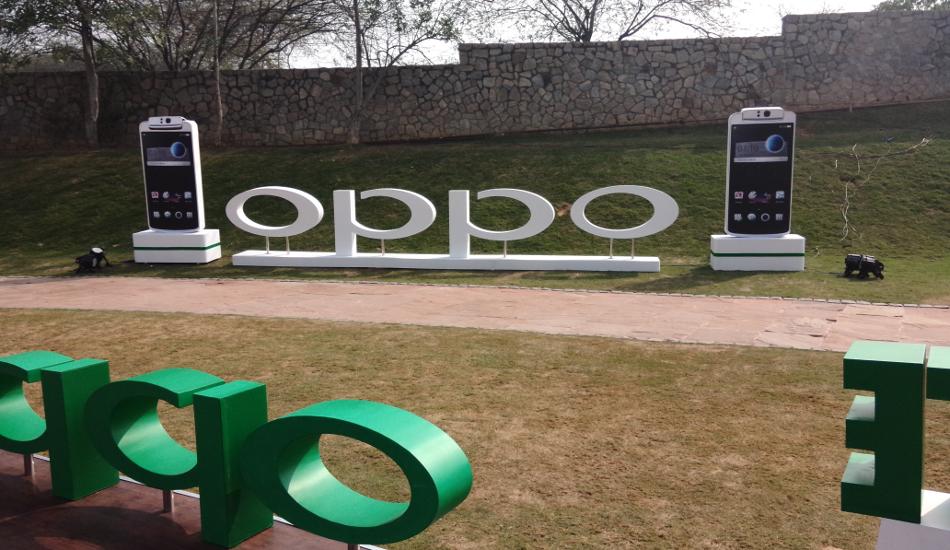 The phone has a 1/3.06 inch CMOS sensor of 13 megapixel resolution. The lens has a F/2.0 aperture and a 6-element design. In contrast the Nokia Lumia 1020 has a 6-element lens but smaller F/2.2 aperture while iPhone 5S has 5P lens and f/2.2 aperture. How exactly does it gives an output in real times? We did clicked few pictures (see below) which would give you some idea but we will definitely would like to test the camera in various conditions before airing our opinion but as of now it looks good.
The phone comes with dual LED lights but here also there is a twist. According to Oppo, one of the LED lights acts as a soft light which gets active when you flip the camera forward. This diffused camera light said to help clicking a much better selfie.
Other features
All other features of Oppo N1 also justifies its price tag. It comes with the 1.7 GHz Qualcomm Snapdragon 600 quad core processor which is considered better than even the octa core processor of Mediatek. To handle the graphics, there is Adreno 320 graphics processing unit. It comes with huge 2 GB RAM as well. Connectivity wise also, the Oppo N1 is quite rich. It comes with a single SIM slot, Bluetooth 4.0, WiFi (b/g/n), WiFi Direct, GPS, and micro USB port. Also, it has a 3610 mAh battery.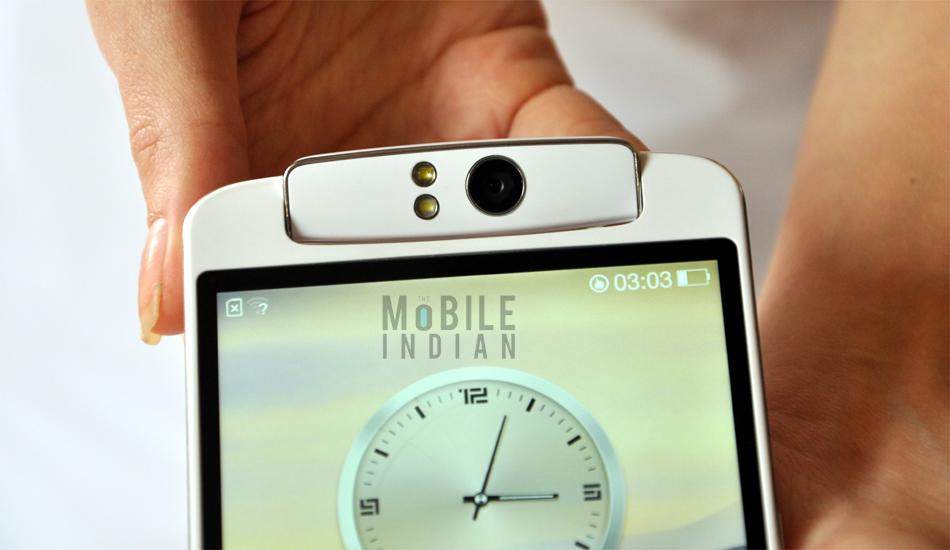 As of now, Oppo has announced only the 16 GB version of N1 for India for Rs 39,999. There has been no announcement about either the 32 GB or Cynogenmod variant of Oppo N1.
Conclusion
The Oppo N1 is not just any phone of a Chinese brand. Oppo has seriously invested in creating a unique product whose unique features – rotating camera module, Color OS, Camera – are very useful in real life as well. The phone looks great but the phone falls short of its competitors in many segment. First of all, it has no expandable storage and thus paying Rs 39,999 for a 16 GB device (user available memory would be much less) definitely does not sound much good. Also, the Snapdragon 600 quad core processor though is faster than even the octa core Mediatek processor (as reported), it is way behind the Snapdragon 800 which is found in Samsung Galaxy Note 3 (the chief opponent of Oppo N1).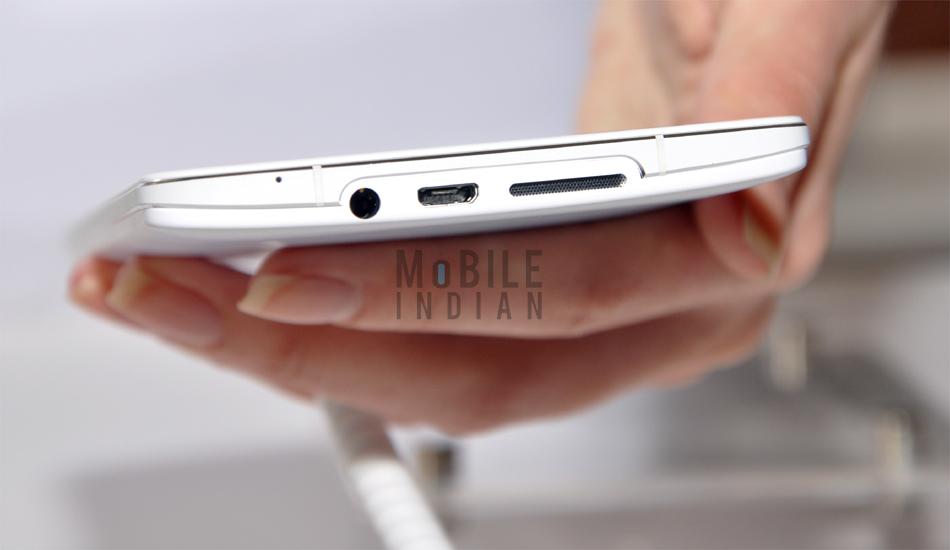 Camera wise also it would be tough to imagine the Oppo N1 (even with its camera innovations) dethroning the 20 megapixel camera bearing Lumia 1520 which is currently being regarded as the best camera phone.
But this is not the final verdict of The Mobile Indian as many aspects like its multitasking ability, the user interface, battery output, connectivity, and multimedia capability of the Oppo N1 are yet to be explored.