Nokia has launched three smartphones under its Lumia series with Windows Phone 8 operating system. The Lumia 620 is the cheapest amongst them. Though its price has not been announced, Lumia 620 is likely to be priced around Rs 13,000.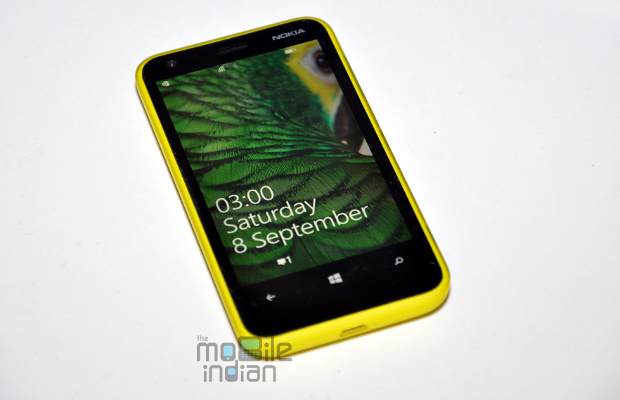 The Nokia Lumia 620 features a 3.7 inch screen, a 1 GHz dual core Snapdragon S4 processor and 512 MB RAM. It sports a 5 megapixel camera in the rear along with a single LED flash while a VGA resolution based camera is in the front side.
Design
The phone looks like the earlier Lumia 610, which too was hailed for its appearance. Moreover, Nokia is providing different coloured rear cases for the Lumia 620; hence you can always opt for a particular colour depending on the occasion.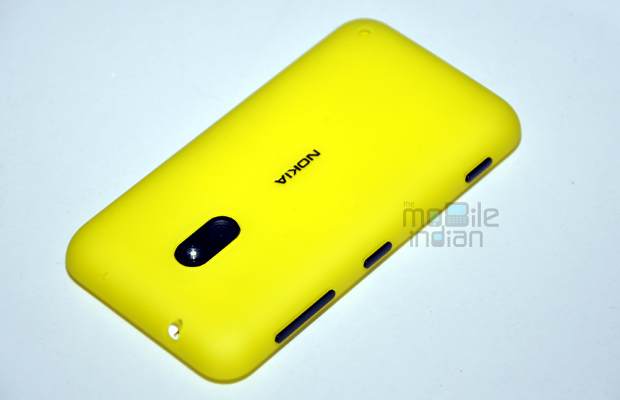 The rear case is made of polycarbonate material and thus expected to be durable. Besides, its shock absorption capability, the rear panel has textured surface that provides good grip.
Lumia 620 with its 3.7 inch screen feels a bit small as 4 inch devices are becoming a norm these days. But nonetheless, it feels quite lightweight as it weighs just 127 grams.
Display
Though the screen is small and comes with 800×480 pixel resolution only, Nokia has added some fine touch to the screen to make it one of the best in the category. The Lumia 620 comes with Polarisation filter, Ambient light detector which increases brightness when in brighter surroundings, Sunlight readability enhancements, and colour boosting features. All this makes the screen look brighter and offers very good readability. Nokia's Clearblack technology enhances colour output and readability as well.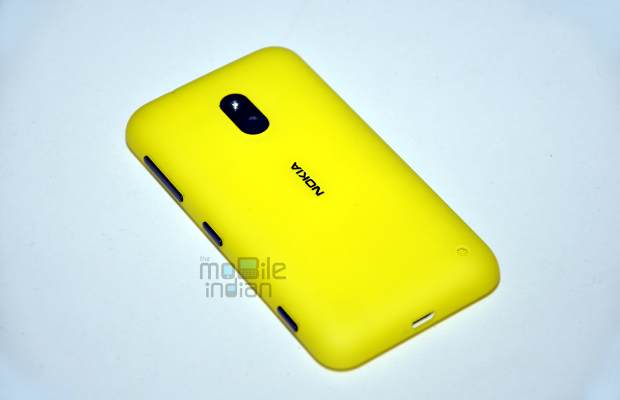 Like its expensive siblings (Lumia 920 and 820), the display of Lumia 620 responds to touches from things like gloves and keys apart from fingers and stylus.
Camera
Though Lumia 620 doesn't have the PureView camera technology as Lumia 920, it does have a 5 megapixel camera. As far as our first impression goes, we think it is one of the best 5 megapixel cameras (in smartphones) in the market right now. Further, the Lumia 620 comes with an LED flash for low light photography. Nokia has also added a front facing VGA camera for video chats, however its quality hovers around average mark.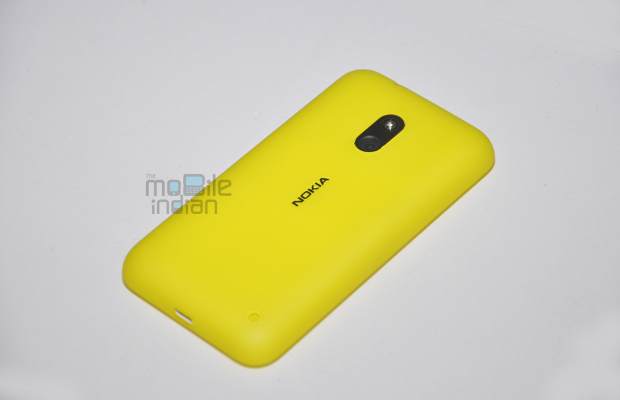 Though the Lumia 620 has missed out on camera goodies as the Lumia 920, but it has software enhancements like the City Lens (augmented reality apps), Cinemagraph (which allows you to add motion to your still image) etc
Performance
The Qualcomm S4 processor is known for its performance; however, a toned down version of the chipset has been fitted in Lumia 620.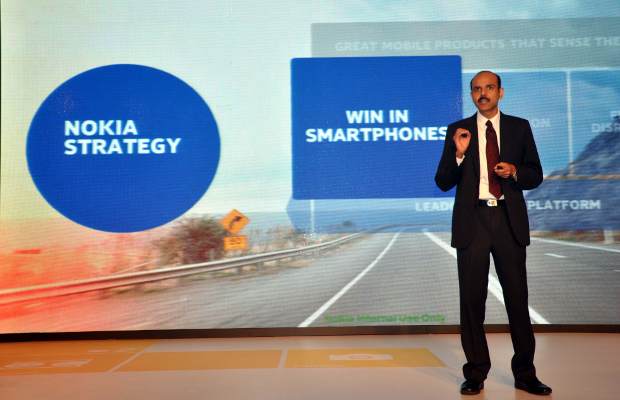 Despite that the Lumia 620 performs fluidly. Unfortunately there were no games preloaded on the smartphone that we would try without the network. However apps opened without any lag which points to smooth performance.
Battery
Nokia claims 9 hours of 3G talktime and 330 hours of standby. If this claim stands true, then we are looking at very good battery backup which should beat its immediate competition hands down.
Connectivity
In terms of connectivity also, the phone is very rich. In Lumia 620, there is Bluetooth 3.0, Near Field Communication (NFC), and WiFi Channel bonding (which means you will get better WiFi reception and speed in case of shared environment also).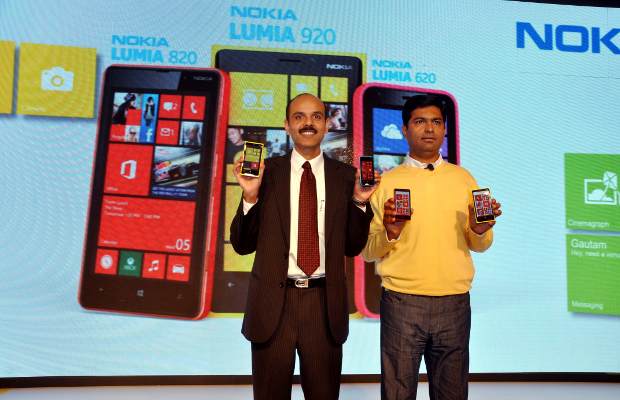 The phone supports HSPA+ which is the fastest network this side of 4G (though most other phones also support this).
OS and Application
With the Lumia 620, Nokia is offering its music service that offers more than 45 lakh songs for free. Besides, you will get to enjoy Nokia Drive, Nokia Map and Nokia City lens location based apps, which are considered the best in the industry. Lumia 620 users will also get exclusive Nokia apps created by third party developers from the Nokia store.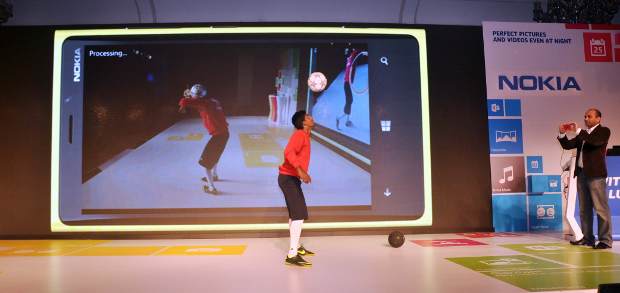 The new Windows Phone 8 operating system also brings certain enhancements like multi-threading (support for Dual core processor), tile resizing, increasing the size of the home screen itself with pinch to zoom function, and the biggest change is the support for external storage which was lacking in the earlier versions. You can also create a special screen for your kid which they can enjoy without touching any of your stuff. The 120,000 apps are there in the Windows app store and features 46 of top 50 app on Android and iOS which makes the app store richer than before.
Conclusion
The software enhancement through Windows Phone 8 and new hardware capability has allowed Nokia to offer products that have a fighting chance.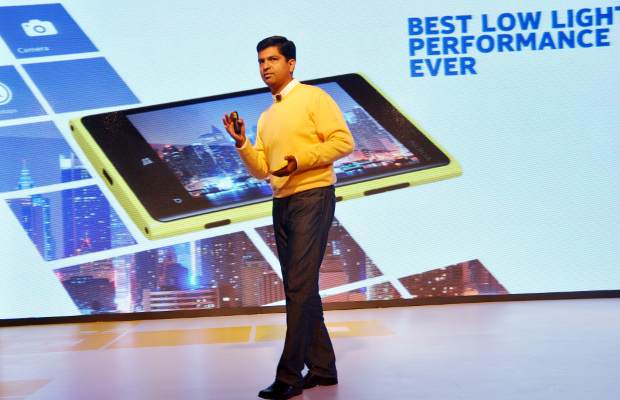 In terms of feature set, Nokia Lumia 620 looks a good value for money, however all will depend on how people like the new version of Windows Phone 8 operating system.
We will publish the full review of the phone very soon, so keep watching for a conclusive verdict.