It is a well-established fact that Google prices its devices very reasonably and the latest Nexus 4 is no different. Nexus 4 made by LG gets hardware that is fit for the flagship product but is priced substantially cheaper than flagship products from players like Samsung, Sony, HTC and even LG itself.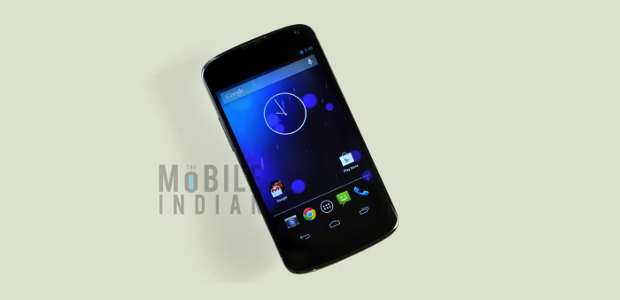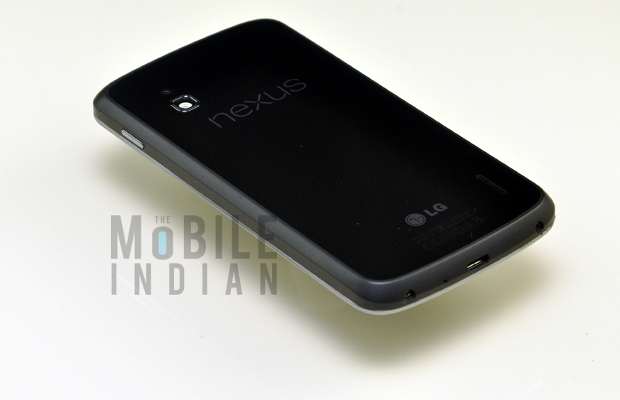 But having a top notch spec sheet and cut throat pricing is one thing and actual performance is another. So here is our first impression of the device, which has just been launched in India.
###PAGE###
Design
LG has not been known for designing great looking phones even though it has been trying with the likes of its L-series. And while Nexus too might not win many design awards for looks it certainly does have a very usable design. The back is finished in glass with a pattern, and a big Nexus logo on it. The front gets a curved glass face, which is almost 90 per cent display with a very narrow bezel on the sides. There is a chrome surround around the display and all these things are slippery, so LG has made the sides with a matte rubber type material, which allows a better grip on the device. The phone is on the smaller side with a slightly small 4.7 inch display (compared to the 5 inch phones popular these days). The phone is lightweight at just 139 grams.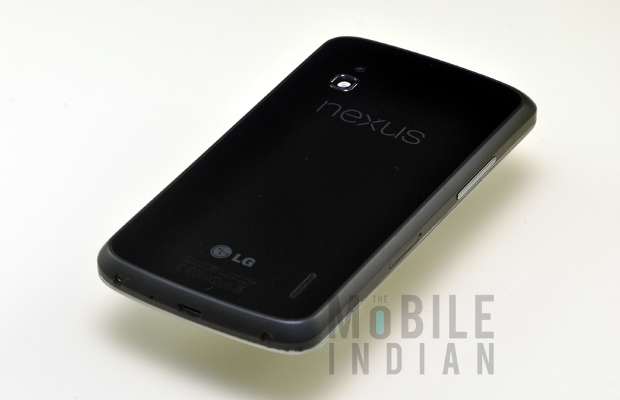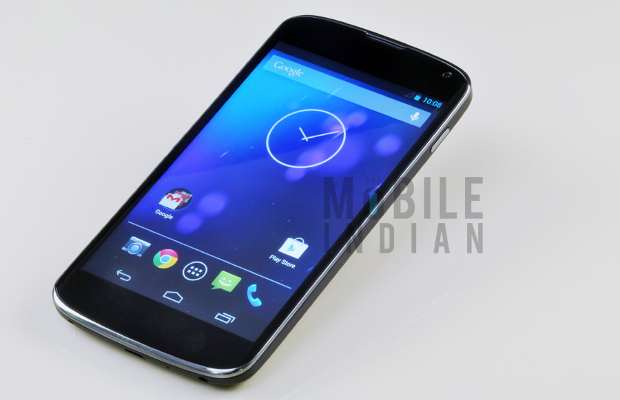 There is no capacitive touch button on the bottom bezel and all the three buttons are placed on the display itself. The USB port is at the bottom, volume rocker on the left side and power button on the top right. The top gets a 3.5 mm jack and also a reset button since the battery is not removable.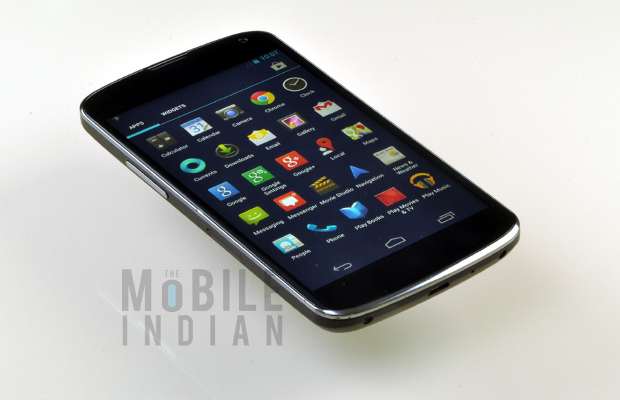 The camera at the back is almost invisible and is hidden inside the glass backside, similar to how front facing cameras appear in most phones. The LED display in fact is more prominently visible. There is a small speaker grill at the bottom portion of the back as well.
###PAGE###
Display
The 4.7 inch HD (768 x 1280 pixel) display on the phone looks sharp and bright and has reasonably high pixel density of 320 ppi (pixel per inch). The colour reproduction is great and blacks are truly black as well. The curved glass on the display means that it cuts glare effectively and makes the display very usable in bright sunlight too.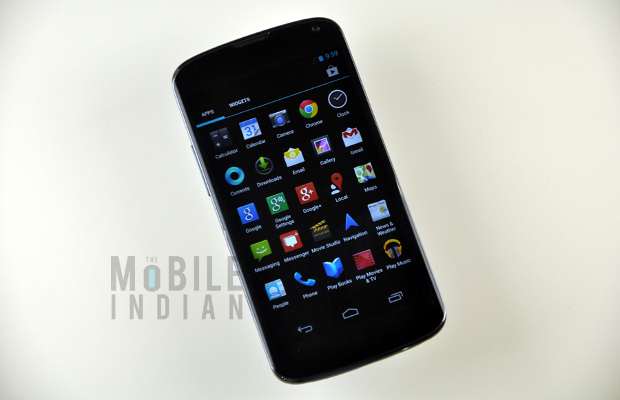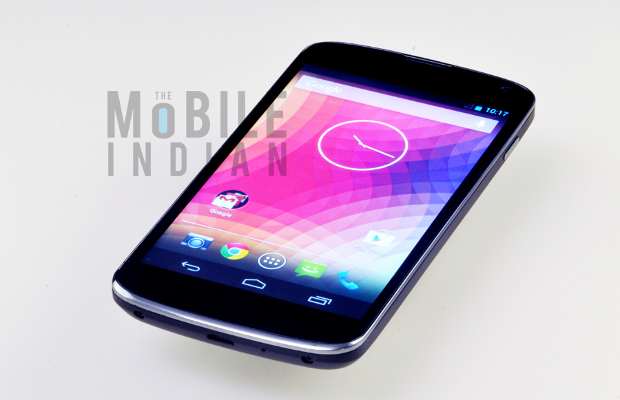 You also get Corning Gorilla Glass 2 for protection against scratch and falls. The touch response is top notch. While it might not be the best display it certainly is one of them.
Performance
The phone shares the same processor and chipset with the likes of Sony Xperia Z and LG Optimus G. It uses a Qualcomm Snapdragon S4 Pro 1.5 GHz quad core processor coupled with 2 GB RAM and 16 GB ROM.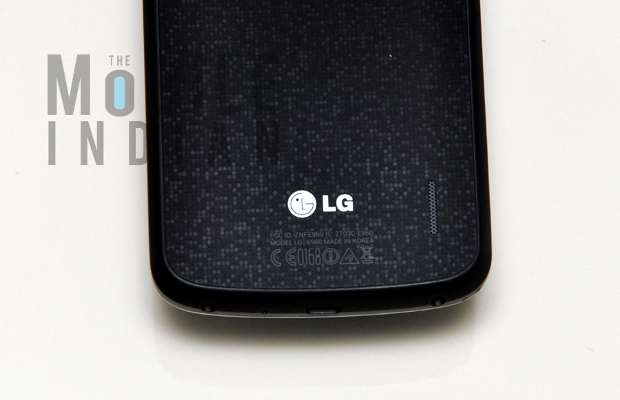 And though the phone is not the fastest out there with Galaxy S4 taking that spot, it is certainly amongst the best with the Antutu benchmark giving it a score of 15849. What aids its performance further is the fact that the Nexus 4 runs on stock Android and there is no extra user interface to slow it down.
###PAGE###
Camera
The Nexus 4 has an 8 megapixel autofocus camera at the back coupled with a single LED flash. The camera does quite a nice job outdoors where lighting is not an issue. The sharpness level is nice and pictures appear well balanced.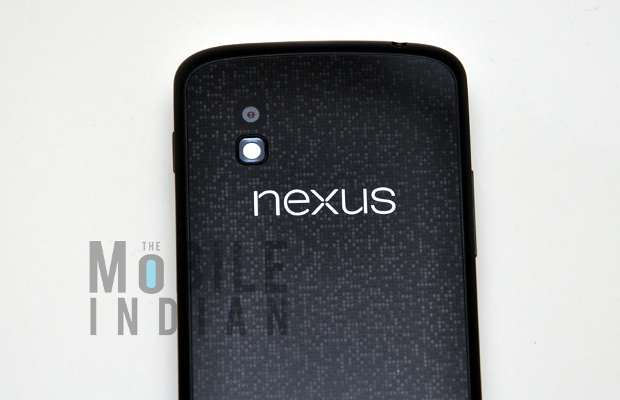 However, indoors even in decent light pictures start getting grainy, though the graininess is at acceptable levels until you zoom in. The camera is not the best when you compare it to other flagship phones, although it is the best when you throw its pricing in the mix. There is also a front facing 1.3 megapixel camera.
Connectivity, ports and sensors
The phone is quite rich on the connectivity front as well with WiFi, 3G with support for up to 42 Mbps, Bluetooth 4.0, NFC (near field connectivity), GPS and wireless charging. However, it surprisingly misses out on a radio-definitely a minus point in India. Another drawback is the lack of a microSD card slot, which means you are stuck with around 12 GB of memory.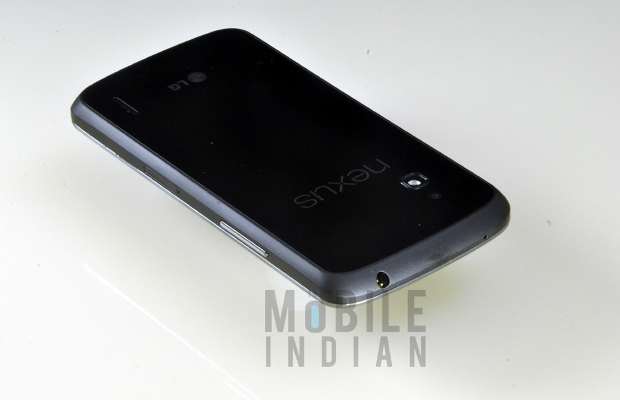 Nexus 4 also gets some additional sensors like a barometer and a compass, apart from the regular ones like accelerometer, gyroscope, and ambient light. This means that the phone will give you a better idea of the weather around and also aid you in getting directions when you are out of network and can't use Google Maps.
###PAGE###
User interface and operating system
The phone comes with stock Android 4.2 Jelly Bean and will be the first to get the next version of Android too. From the lock screen itself you can access notifications, basic settings, camera, and of course the home screen, with a single swipe. Inside, you will get many Google apps like Google Now, Maps, Play etc.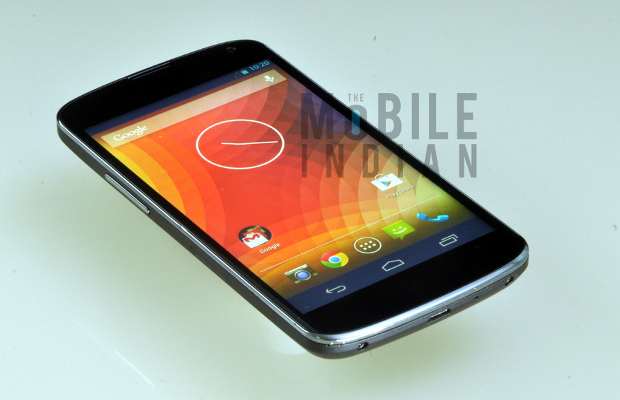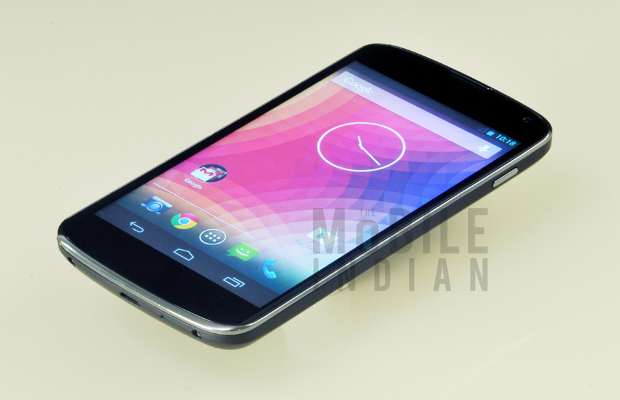 But there aren't many apps other than that, which is a good thing because you can choose your own favourites without carrying along the preinstalled apps that you never use. The user interface is very smooth and well sorted, though you do lose on functionalities like dual camera video, Qslide (which allows you to slide with your eye movements). Nonetheless, most of these functionalities will be available through apps at the Google Play store.
###PAGE###
Battery
LG Nexus 4 gets a 2100 mAh battery with a promise of up to 15 hours talktime on 3G, which is great. We have not tested the phone for that long to ascertain the claim but over the few hours that we used it it seemed to offer good backup.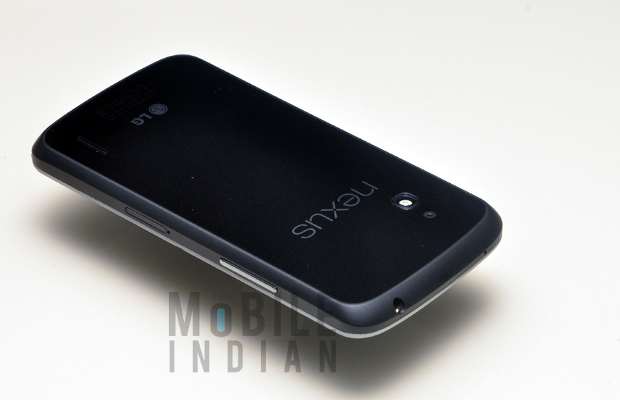 Verdict
We are yet to arrive at our final verdict, but first impressions tell us that this is the device to go for if you want high performance at a reasonable price. The promise of fastest updates, latest Android experience and top of the line hardware is a lot to ignore at this price. However, you do have negatives like no expandable memory, no FM radio and not the best camera, but then again the price point is just too good to ignore.