Karbonn, with the unveiling of Agnee, has added one more tablet to its existing portfolio of four.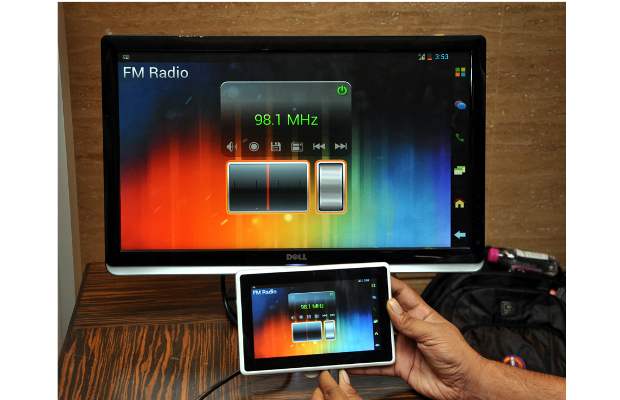 Karbonn Agnee L tablet is made in India and is based on a Qualcomm reference design, has a heavily modified user interface, and has educational content. It will be available in the market by the end of October.
Here is our first impression.
###PAGE###
Design
There is not much to talk about in terms of design. It is a 12 mm slim and light weight device, and has a metal surrounding to it. It has the usual ports like MicroUSB, Mini HDMI, MicroSD card and SIM slot.
There is an also a 1.3 megapixel front facing camera for web conferencing. The tablet has a 7 inch 800 x 480 pixel screen, which is standard among Indian tablet brands, and is just fine for a tablet in this price bracket.
The device comes with Android 4.0 operating system, with a new user interface layer, which Karbonn claims is designed for first time users and has a really simple design.


The UI design is indeed simple and shows a lot of information like the Gallery weather etc. on the home screen itself. There is also another home page which shows 20 most frequently called numbers that can be redialed by a simple click. There is another home screen which can be used to set tasks, and it can also be used to set calls, SMSs and notes etc. for a set time, which is very easy to configure. There is also an FM app in the tablet which is a first for a tablet in India. The interface is very similar to that found on feature phones. It even supports recording.
To access the custom UI people need to click a home button. The tablet in fact has two home buttons, one for the stock Android and the other for the custom UI.
All in all, a good effort at simplifying the experience for first time users.
###PAGE###
Performance
We would not like to comment on this as the piece we got was an engineering sample. However, given that the tablet will come with a MSM7227A Snapdragon S1 chipset with 512 MB RAM we will not expect groundbreaking performance, though it should be able to handle normal tasks like web browsing, video playback and lite games well.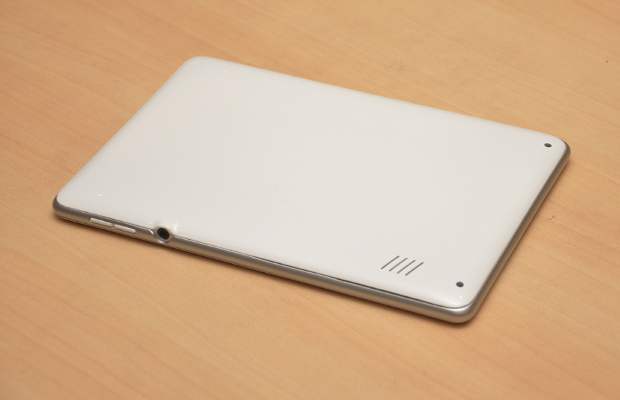 The tablet has a 4000 mAh battery which should offer 4-5 hours of work time.
###PAGE###
Connectivity
Agnee L offers decent connectivity support with USB on the go; HDMI for connecting to TV screens; and 3G and WiFi for internet access. There is also GPS for navigation. The FM radio is a first for any tablet, at least in India, if not around the world, and will be a good source of entertainment without extra data costs.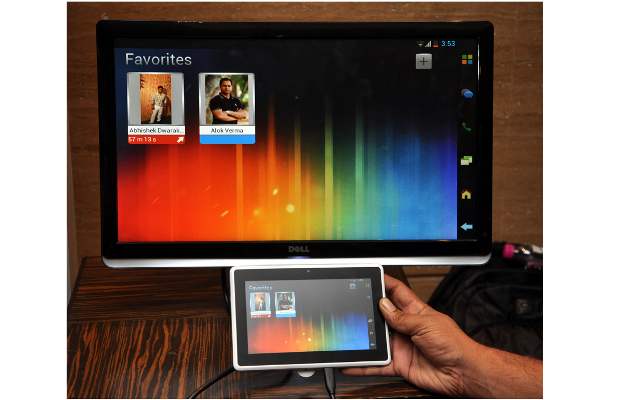 This should be one of the sought after features for this tablet.
###PAGE###
Content
The tablet comes with an educational content platform with content for school students. It will also allow peer to peer and peer to teacher content sharing. The company spokesperson told us that the system will be able to search for relevant free content from the web and will also have paid content for students to download.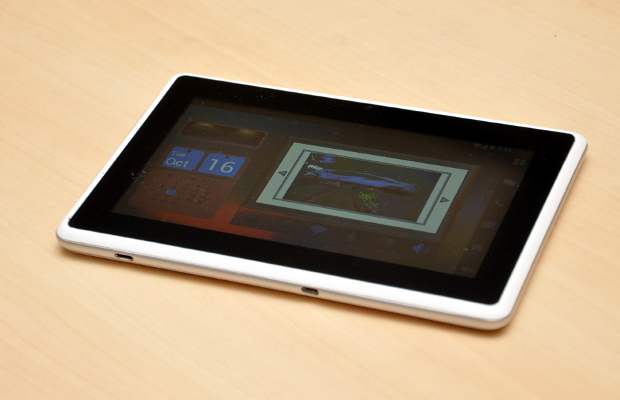 However, we could not test this part as the process of getting content is still on, although the user interface for sharing looked simple.
###PAGE###
Verdict
The tablet looks like a nice effort at simplifying the tablet interface for first time smart device users. The content part is also easy to use, although how useful it will be will depend on how partners Karbonn can get on board for content.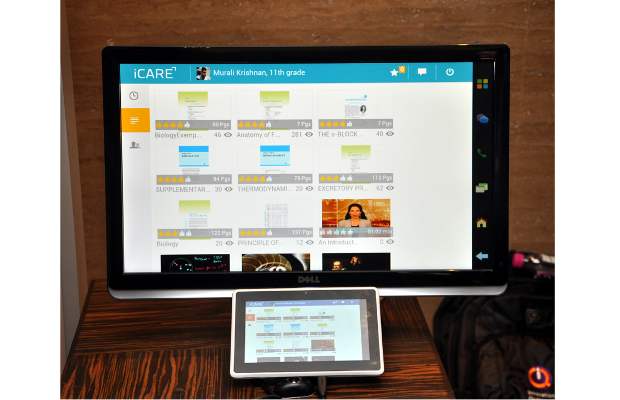 The FM radio is a big plus for the tablet given the popularity of FM amongst the masses. And, lastly, pricing is spot on as Agnee L is one of the cheapest tablets, with other 3G tablets priced at at least Rs 14,000.
However, the success of the tablet will depend on the final quality of the product, which will be clear only when the production model finally arrives around Diwali this year.