If you thought Samsung's Galaxy Note 2 was big, what would you say about Karbonn's latest phablet Karbonn A30, which comes with a 5.9 inch screen? The phone is really big, though in the hand it does fit as well as the Note 2. However, at Rs 11,500 it is really something to look out for. So when we got a chance to get an exclusive hands on of the phone we couldn't refuse the offer. The device, incidentally, is available at Saholic.com.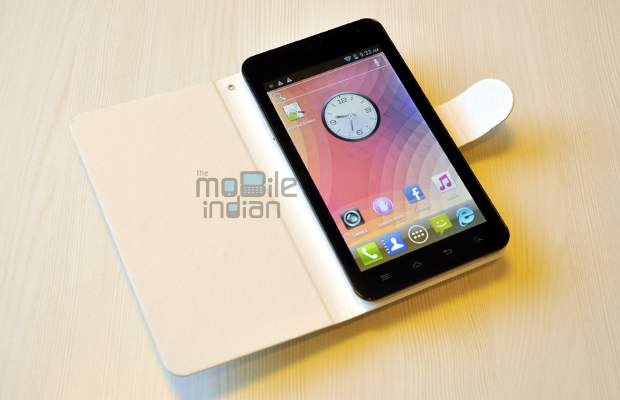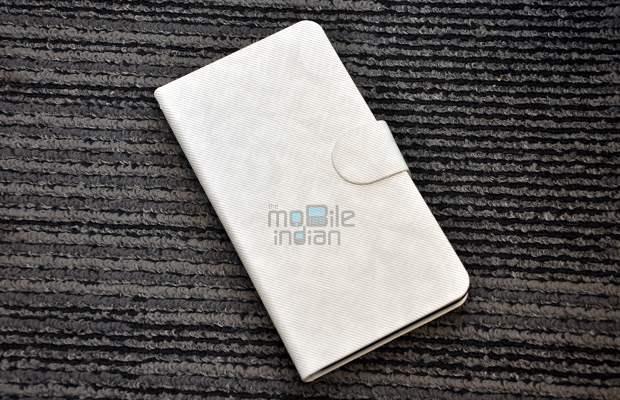 Karbonn A30 is based on Android 4.0 and offers dual SIM connectivity and all the sensors that you normally expect from an Android phone. Here is what we felt about the device after spending a couple of hours with it.
Design
The phone is big, though it's not a 7 inch tablet and can still be used like a phone without being an embarrassment. It measures 165 x 90 x 10 mm, which makes it not very bulky. It is just about 10 mm wider than Samsung Galaxy Note 2 and about 0.6 mm thicker and 14 mm longer. However, the downside is its weight, which, at approximately 260 grams, makes it the heaviest phone in the market. The device comes with a very fine textured leather case, though it is white in colour, which makes it easy to soil. However, it looks elegant and not very flashy. The USB port is at the bottom and there is a 3.5 mm jack on top. The power/lock button is located on the right side, which makes it easier to operate.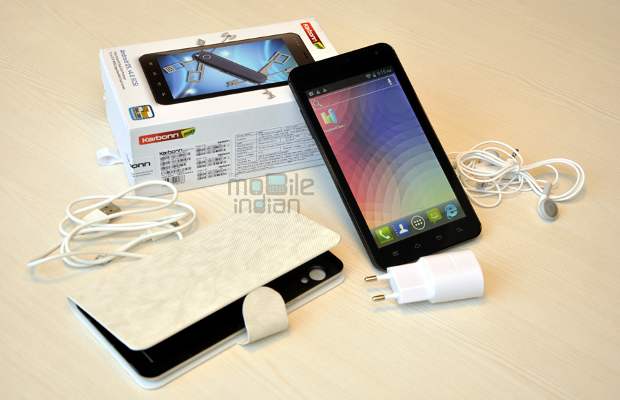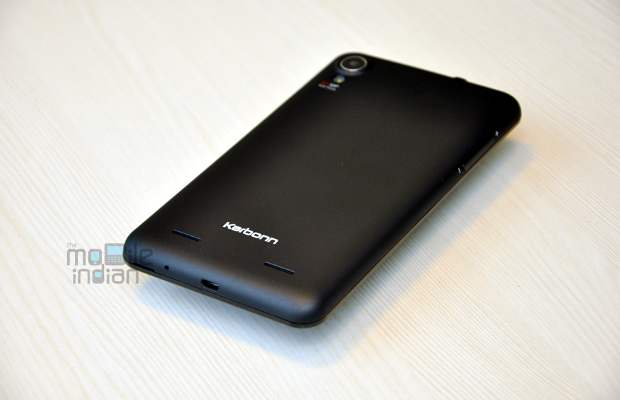 The button would have been difficult to reach had it been at the top as the phone is quite a bit longer than its nearest rival. The volume rocker is placed on the left side. The back cover gets a matte finish (in case of a leather cover it is finished in aluminium,) making it easier to grip. When you put on the leather cover, you can hold the phone like a small book, making it really easy to hold with one hand and operate with the other. A large size, however, means that single-handed operation is not a good option. Inside the cover you have the battery, two SIM slots and a micro SD card slot, for which you do not need to remove the battery. The quality of the plastic is good, with just the right amount of flex to avoid cracks in case the phone is dropped (we did not drop it, and therefore can't testify to this).
Display
Karbonn has used a WVGA (800 x 480 pixel) resolution screen, which is fairly standard across budget tablets and phablets with very few exceptions getting higher resolution. The display's brightness is good and so is the colour reproduction and sharpness, and though it is not the best it is certainly not something that we can complain about, given the kind of screen real estate it offers at such a remarkable price.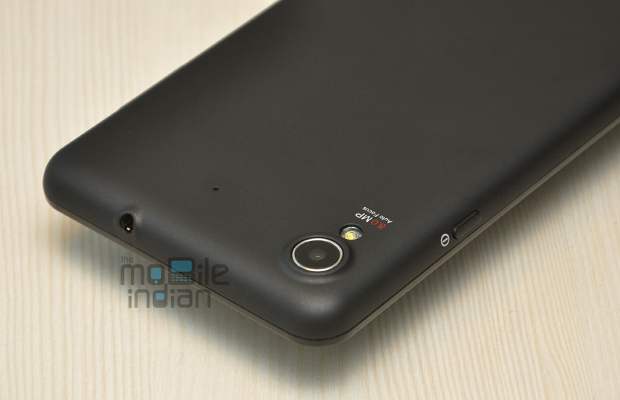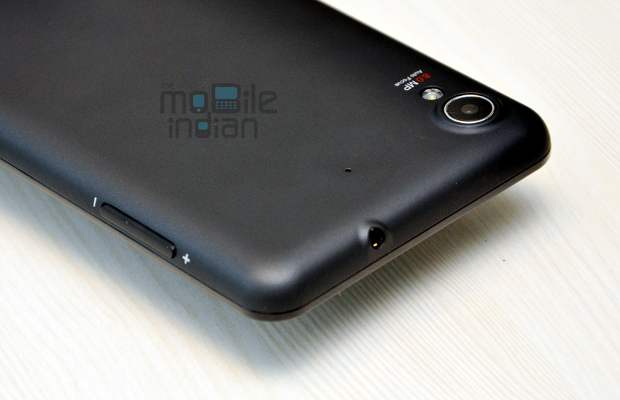 Karbonn has also stated that it has used a toughened glass that is scratch resistant, though it is not Gorilla Glass.
Performance
The tablet has a 1 GHz dual core processor coupled with 512 MB of RAM. The processor offers decent speeds, although a 1 GB RAM would have done better justice to the processor's power. We played Temple Run on the phone and it worked just great, with no lag at all. However, the device we used was a new one and was not yet loaded with apps and user data, which means that the RAM was still mostly free.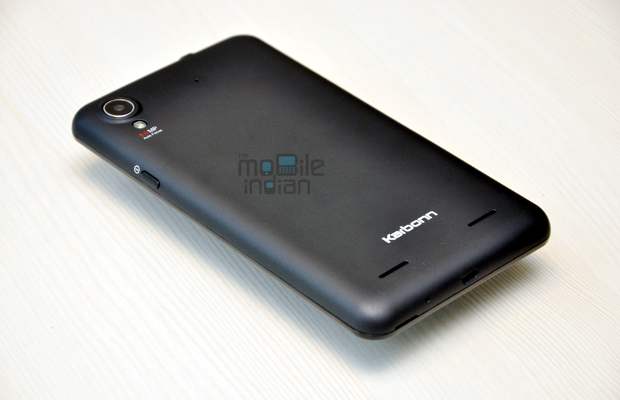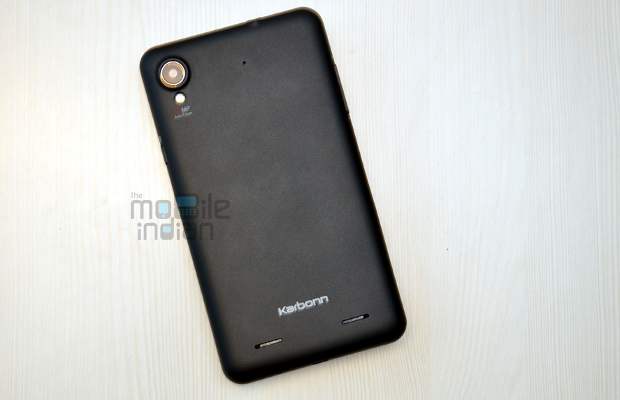 Once the user starts to load the phone with apps, the RAM will tend to run out faster, slowing down the device. There are very few phones in the budget category that offer anything more than 512 MB RAM and therefore it doesn't take away anything from this phone. A smart user who chooses apps well and deletes useless apps regularly will be able to get decent performance from the phone.
Camera
Karbonn has put in an 8 megapixel camera along with a single LED flash at the back, and a 1.3 megapixel camera in the front. The camera, though, gets grainy while used in low light when you zoom into a picture. Other than that the picture quality of the phone was above average as compared with phones like Micromax Canvas 2 A110 and other budget phones with 8 megapixel shooters.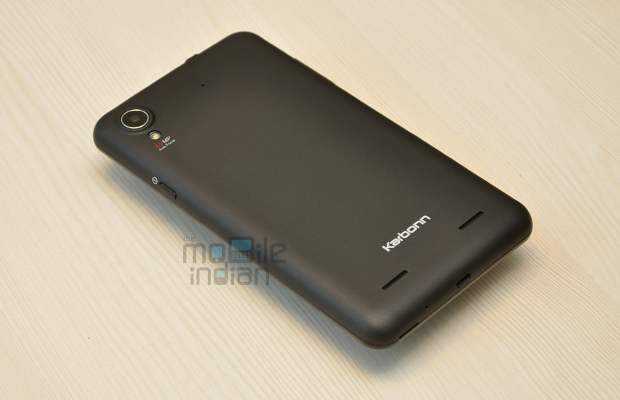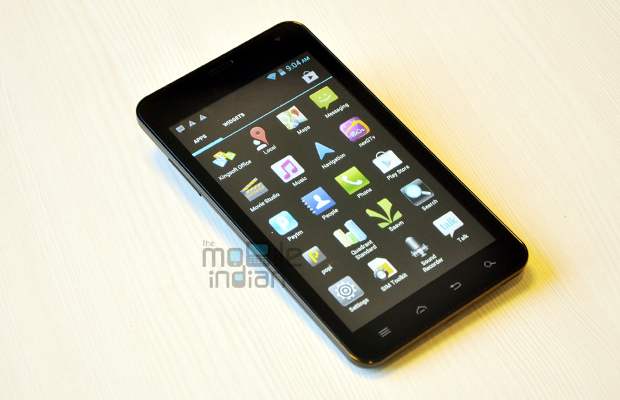 The colour reproduction and sharpness levels were good and in small rooms the flash worked well so that even in low light the pictures were reasonably good. The front camera is good for video calls and for taking self portraits to be used on Facebook etc, though they would be unfit for printing.
Battery
The phone gets a 2500 mAh battery, which is required given its large display. We tried to drain the battery in the two hours that we had the phone for, and we managed to drain only about 10 per cent, which indicates an average battery life of one and a half days.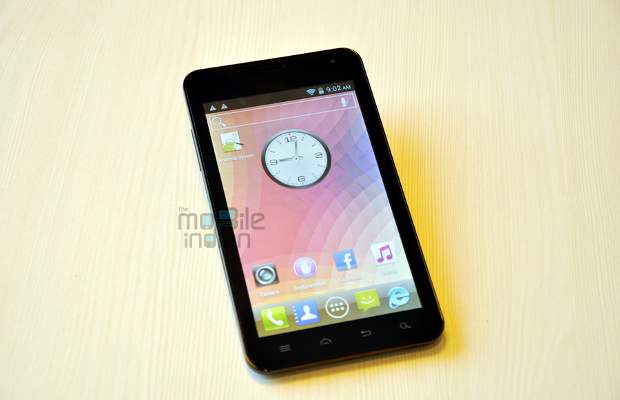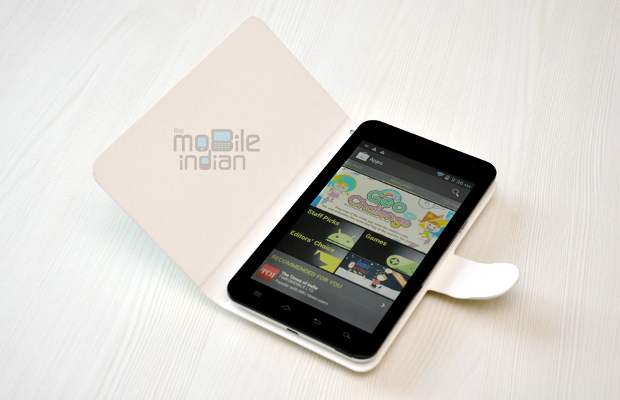 However, we will wait to get the phone for a longer period to better assess its battery life.
Verdict
In the limited time we had the phone for we were impressed with Karbonn's effort. It is a pocketable device that offers a tablet-like screen. The phone is price well and offers all the bells and whistles that you expect from an Android phone, with connectivity features like 3G, WiFi, Bluetooth and micro USB. You get 2 GB usable internal memory and 32 GB expandable memory. The quality of the product is also good. On the downside the phone is slightly heavy, and would have been better if it had slightly more RAM. Even with these two drawbacks the phone is well worth considering, but do first take the dummy in your hand and decide if it fits well in your palm before you buy the phone.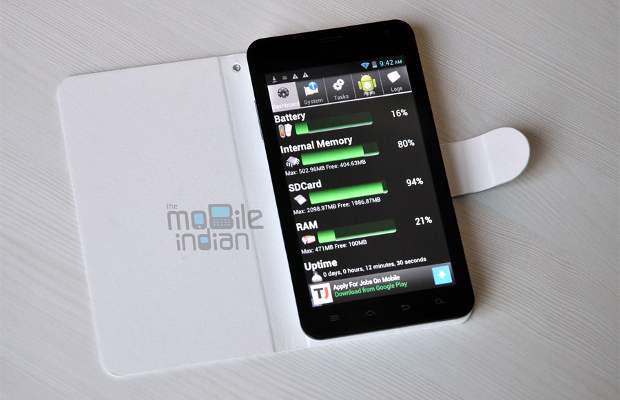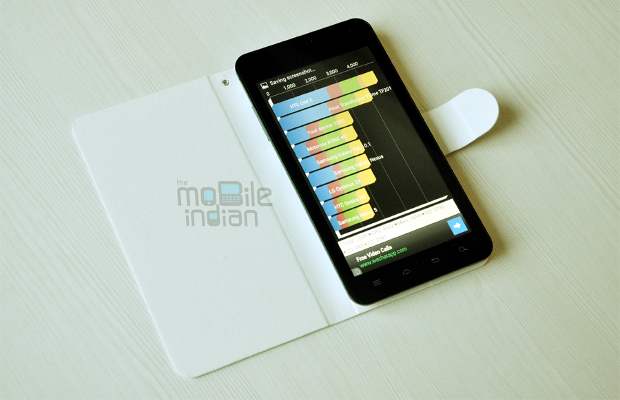 We will publish a full review once we get the phone in our office. In the meantime we can only say it feels good, though long term performance is something we still need to access. If you want to buy this phone you can do so at Saholic.com.