HCL, the Indian IT giant, on Tuesday launched its first ever and India's second Dual SIM based Android tablet, called ME tab Y3. The only other dual SIM Android tablet is being offered by Swipe, called Swipe Tab All In One.
We got a chance to check this 7 inch tablet during its launch and here is a first-hand impression of the tablet which promises a lot for just Rs 11,999.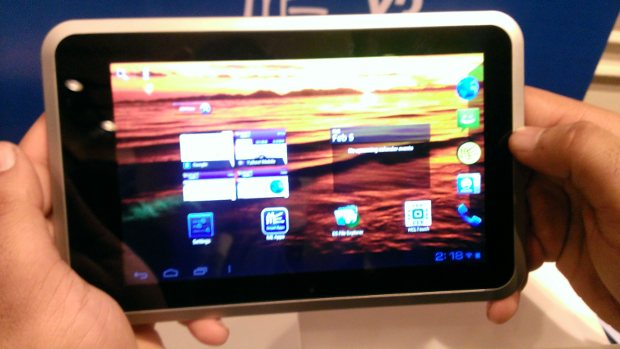 HCL has designed the tablet well which looks as well as feels good. Its body is built utilising a combination of polycarbonate and metal that adds both look and durability to the device.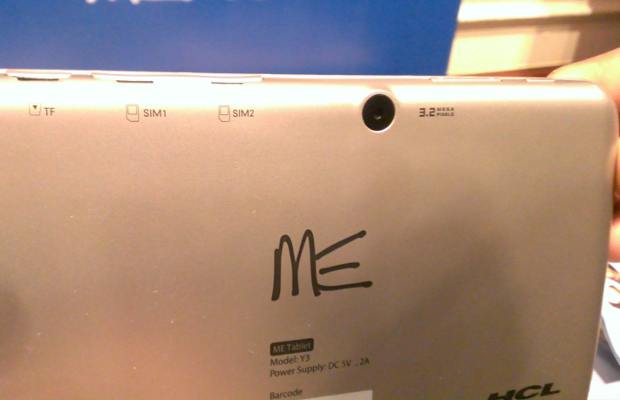 The device is sleek and stylish but only comes in one single colour option. But there are not many complaints as the device looks good and feels solid while holding in hand. The front of the device features a full glass surface that adds up durability of the tablet while making it scratch resistant to some extent.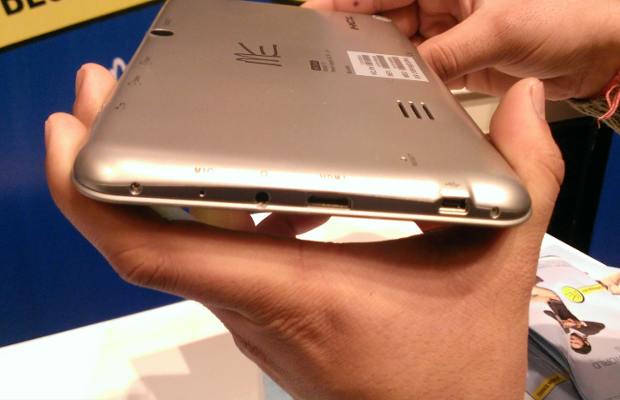 Beneath that there is a 7 inch LCD display with a 1024 x 600 pixel resolution. The higher pixel resolution comes in real handy while playing HD content but not much during HD gaming because of the slower single core processor. The front of the device has a flush finish adding to look and feel while the onboard earpiece adds on utility and calling as well.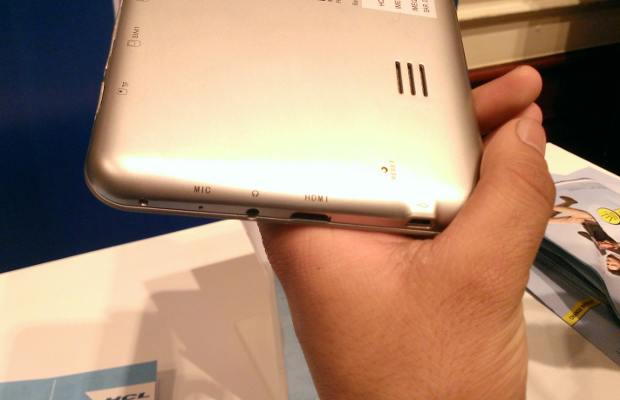 This is the costliest among the three tablets that have been launched by HCL carrying a price tag of Rs 11,999. It comes with dual SIM with dual standby feature as well. While the primary SIM offer 3G connectivity, the other SIM offers 2G only connectivity.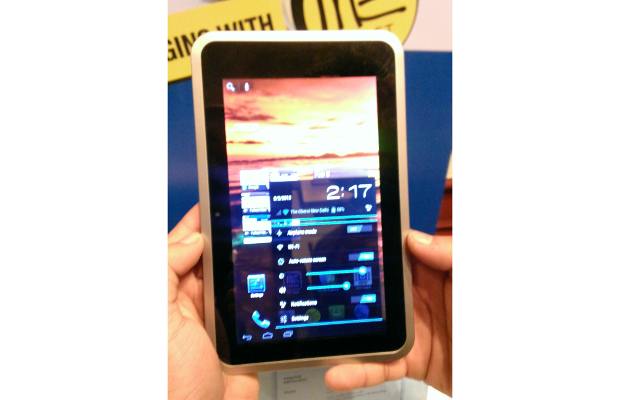 The HCL ME TAB Y3 has a single core Cortex A9 processor, clocked at 1 GHz. It has 1 GB DDR3 RAM and a faster Mali 400 graphics processing unit. The combination is expected to give above average performance.
The HCL ME TAB Y3 is powered with Android's ICS operating system but sadly misses out on the Google Play store access. But in place of that HCL's very own ME APP store is there which has a lot of good apps and games.
The HCL ME TAB Y3 comes with 4 GB of internal storage along with the option of extending it by another 32 GB with the help of a micro SD card. The HCL ME TAB Y3 is a feature rich dual SIM based Android tablet that fits perfectly for users who need something to tackle connectivity problems with dual SIMs as well as seek tablet functionality too.
Provided the lack of dual SIM based Android tablets and the serious inclination of users towards dual SIM Android smartphones, the HCL ME TAB Y3 comes in as a utility based offering. Although the price of the tablet is almost as much as a 10 inch display based tablet, the HCL ME TAB Y3 makes up for that with a 1 year warranty along with the brand and reputation of a bigger IT brand from India.