Low cost or cheaper Android tablets as we call them today are amongst the most popular tablet products in the market. HCL, the Indian IT brand, recently released its cheapest Android tablet called the HCL Me Tab U2. U2 is an upgrade to the older HCL Me Tab U1 launched last year for Rs 7,999. It comes with a better set of features as well as more attractive pricing. Today we got to go hands on with this tablet at the launch event that took place in Delhi and here's our first impression of the device.


The HCL Me Tab U2 comes in a polycarbonate casing that is both lightweight as well as durable. The tablet is in a metallic colour finish that looks good as well. The low cost of manufacturing and selling definitely shows on the device as compared to the other tablets that have been launched. HCL Me Tab U2 has a slightly inferior build but it is sturdy and will last longer too. The device is lightweight and carries style, which is further enhanced with its flush front that comes sans hardware keys to clean things up a bit. Overall there are not many complaints as the device looks good and feels solid in the hand. The front features a full glass surface that adds durability while making the tablet scratch resistant to some extent.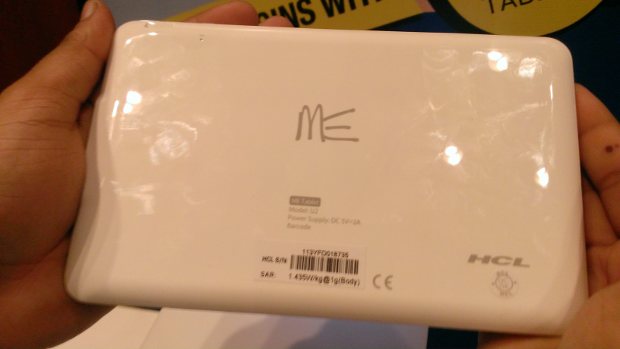 There is a 7 inch LCD display with 800 x 480 pixel resolution. The display has a lower pixel resolution, which is manageable but otherwise too it shows signs of inferiority. It has lower brightness levels as well as low viewing angles. But at the end of the day there is so much you can expect from a low cost device.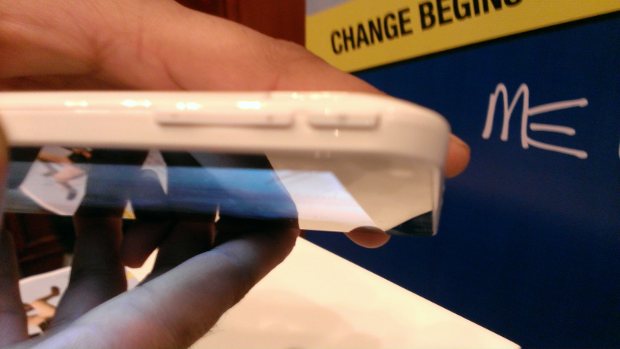 The HCL Me Tab U2 is powered by a single core Cortex A9 processor clocked at 1 GHz along with 1 GB RAM. So in terms of performance the tablet is good and speedy and offers better overall performance than most tablets available in the same category. The HCL Me Tab U2 is powered with Android's ICS operating system, but surprisingly HCL has included support for the Google Play application store while its most expensive as well as first calling tablets have been kept away from the Google Play Store.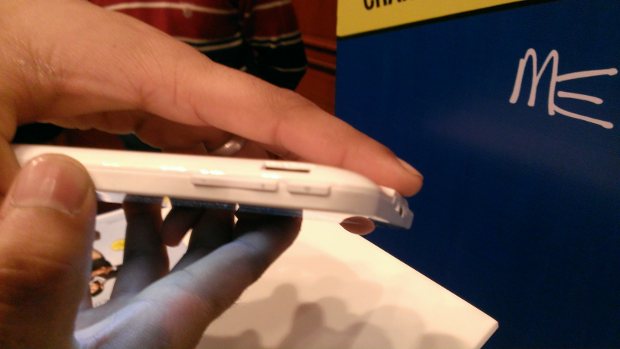 The HCL Me Tab U2 comes with 4 GB of internal storage along with the option of extending it by another 32 GB with the help of micro SD cards. The HCL Me Tab U2 is a WiFi only tablet but comes with support for 3G with the help of data dongles.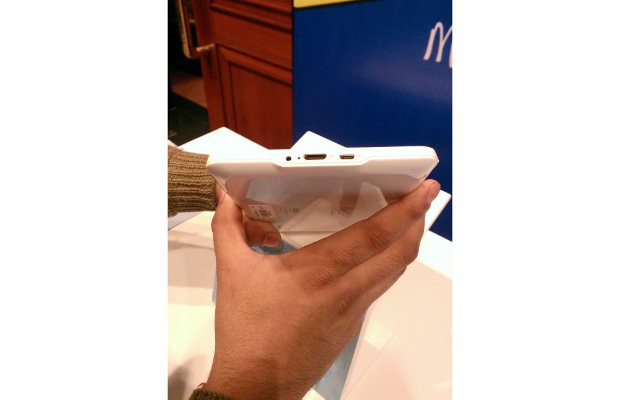 The cheapest offering from HCL is a great and exciting new variant that has the muscle to outshine the competition although the price of the device is a little high.