Indian IT giant HCL has announced its latest Android tablet, called the HCL Me Tab U1, for the Indian market.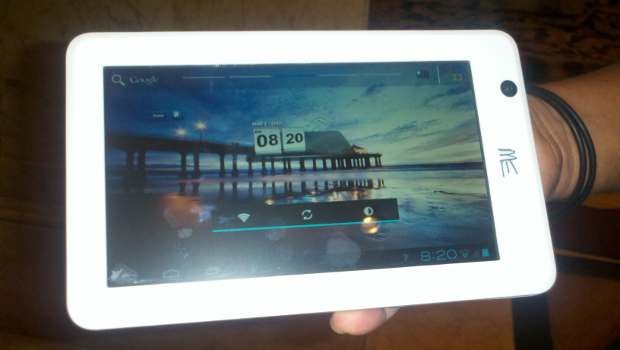 Me Tab is a 7 inch Android tablet featuring the latest Android operating system version 4.0, also called Ice Cream Sandwich or ICS. We had a chance to get first hand experience of this new product during the press conference in Delhi. So here we present to you the first look impression of the HCL Me Tab U1.
###PAGE###
HCL Me Tab is available in the retail market with a price tag of Rs 7,999.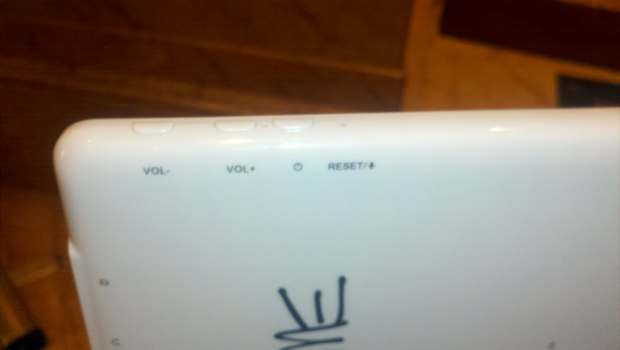 Along with that the device also comes in two education centric variants – HCL My Edu Tab K12 and My Edu Tab HE (higher education variant) for students.
###PAGE###
The My Edu Tab K12 is meant for students up to class 12 and My Edu Tab HE is for college students.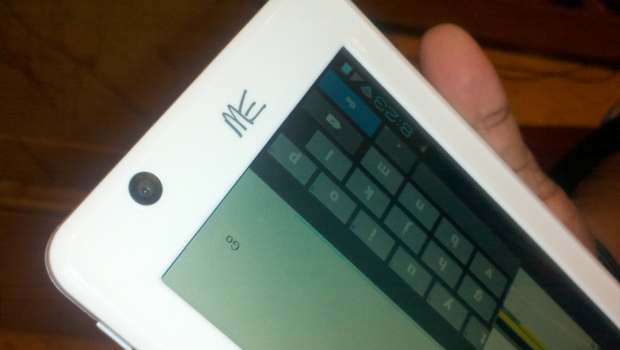 Both have student specific content and applications preloaded, which will help students study better.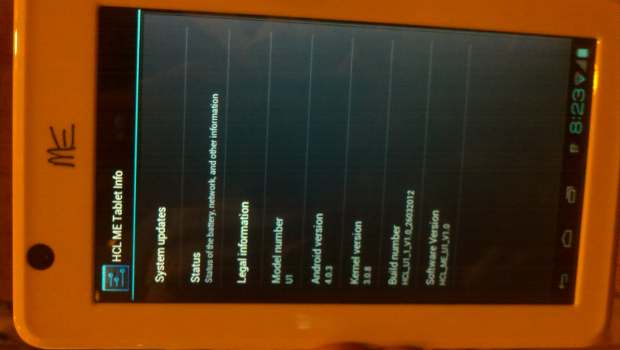 HCL is offering access to educational content for one year with My Edu Tab K12 at Rs 11,499; while My Edu Tab HE users can enjoy the content for three years for Rs 9,999.
###PAGE###
The 7 inch Me tab U1 comes in a white polycarbonate shell or body and the white colour of the device only helps in enhancing its looks.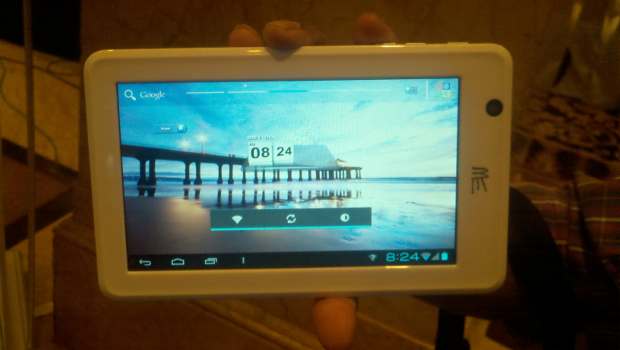 Although the polycarbonate gives the device a plasticky feel it also gives the required strength for it to withstand accidental falls.
###PAGE###
On top of the 7 inch screen is a plastic capacitive touch sensitive layer that provides an additional layer of protection to prevent damage during falls.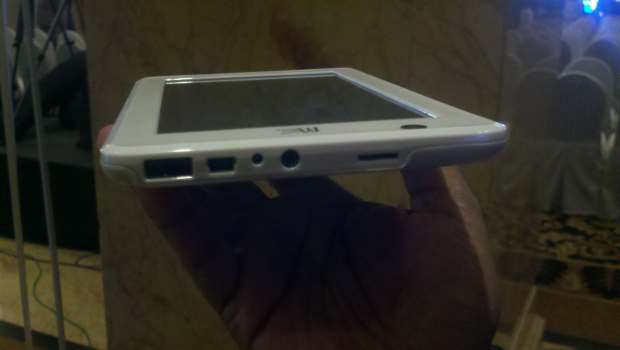 The capacitive touch of the device is worth mentioning due to its sensitivity and accurate operation. The device features five point capacitive touch sensitivity as well.
###PAGE###
All in all the device is goodlooking, and at 7 inches it is comfortable and easy to carry.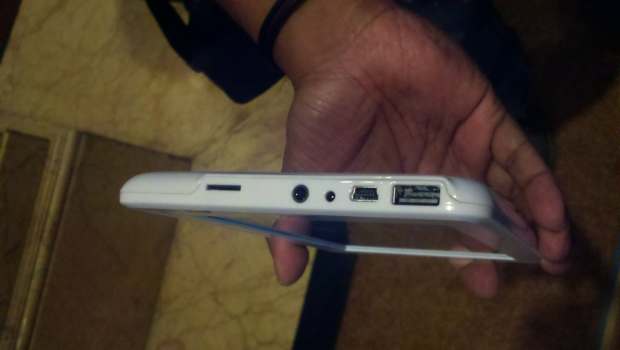 The buttons that include the volume rocker and power on/display off key are on the upper right side of the device, and are easy to access. Along with this a reset button has also been provided to tackle freeze ups when the device becomes unresponsive.
###PAGE###
The device comes with Android's latest operating system, version 4.0 Ice Cream Sandwich, running on a 1 GHz Arm Cortex A8 processor coupled with 512 MB RAM.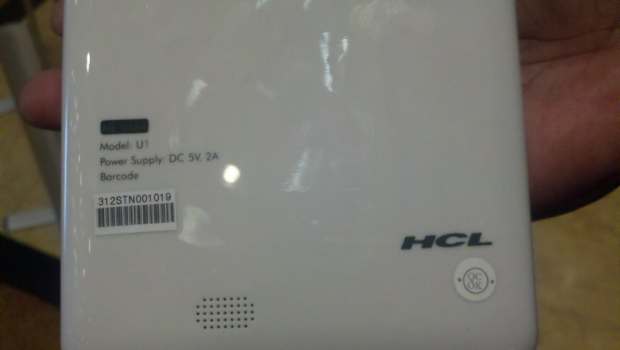 Although the RAM is good, the user interface shows signs of fatigue and lag, and applications are slow. Besides that the tablet has a 0.3 megapixel front camera that's good enough for voice chats, but the phone lacks a rear camera. Also, there's a 3600 mAh battery pack to power it and 3G connectivity is possible through a data connection or cellular dongle.
###PAGE###
The tablet does not have access to Android Market, which is now known as Google Play Store, so users will not be able to access the thousands of Android applications available online.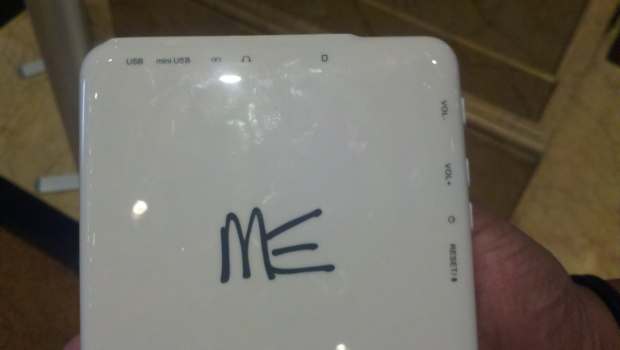 Instead, the device can access the HCL Me App Store, from where users can download applications that have been optimised for Me Tab.
###PAGE###
All in all at Rs 7,999 the Me Tab U1 comes as a cost effective offering with 1 year warranty and tech support from India's leading IT giant HCL.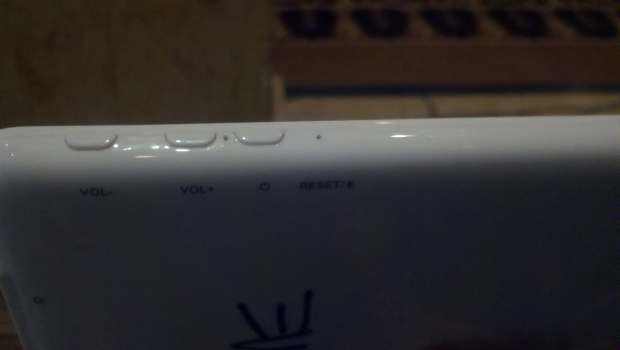 There are some issues with the tablet like the absence of Google Play Store. We are in the process of doing a detailed review of the tablet so stay online for a comprehensive test of the HCL Me Tab U1.