Asus has a penchant for launching unusual products, and its earlier products like Transformer, Padfone, and its Garmin-Asus phones are testament to that. And again, Asus has done something similar by placing two touchscreens one beside the other on its new Windows 8 based laptop called Asus Taichi.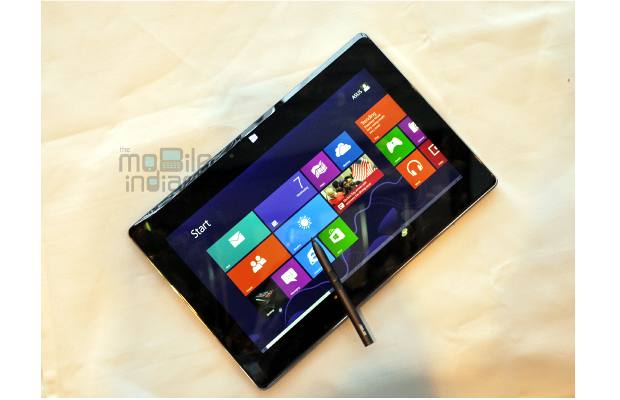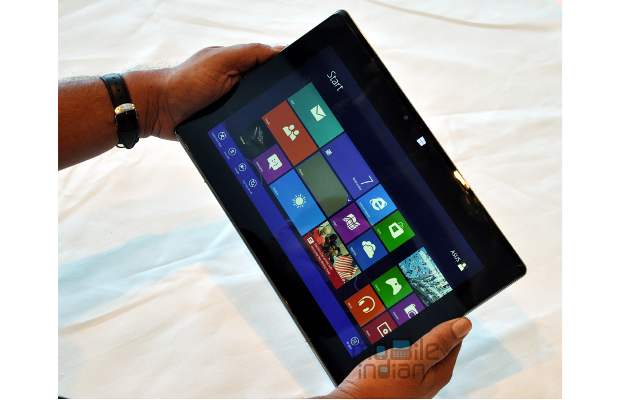 Asus Taichi will be the company's flagship product and gets the best hardware on offer. It comes with an 11.6 inch HD screen, Intel core i7 processor, 4 GB DDR3 RAM, HD camera, two HD screens, 256 GB SSD, and most of the sensors that you will find in a tablet. All this means a lot of cost and that reflects in its price of Rs 139,999. But does all this make practical sense?
###PAGE###
Design
At first glance the device looks like any other Ultrabook, but only until you switch on the second screen. The Taichi has a 5 megapixel HD camera which is placed above the outside screen (in the tablet mode). There is also a webcam above the inside screen that can record video at 720p resolution. In terms of ports it gets a micro HDMI port, audio jack, 2 USB 3.0 ports, an RJ45 LAN jack, a docking connector, mini VGA for external screen, volume up/down button and a switch to turn on/off the second screen. All the buttons and jacks are placed along the sides of the keyboard part of the tablet-laptop combo.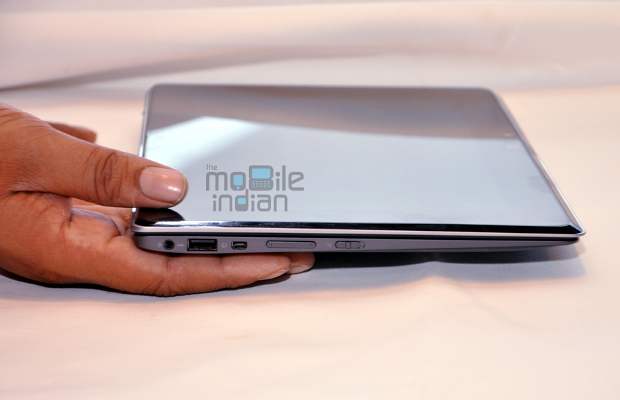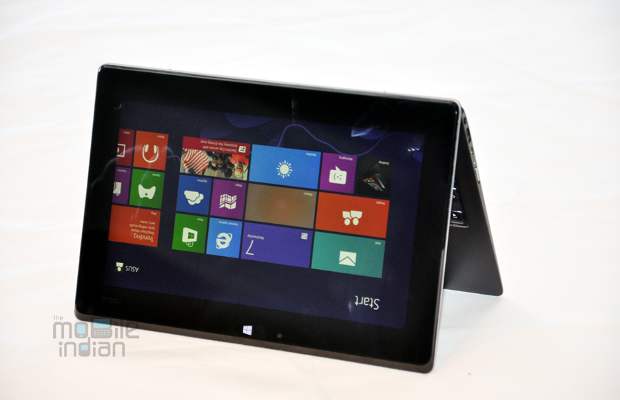 When you close the laptop you can use it as a full function touchscreen tablet, and with a built in motion sensor you can even play on it as you would on an Android or iOS tablet. Two screens offer four different use cases: you can simply switch off the second screen and use it as a laptop; and you can turn on the second screen and use it to show someone sitting on the other side of the desk what you are seeing. This mode is called the Mirror mode, and there is a dual use mode in which both the screens can be used separately. Finally, you can close the laptop and it turns into a tablet.
###PAGE###
The build quality of the tablet is superb, and despite having two screens side by side there is no flex in the screen side whatsoever. Both screens are high definition (1920 x 1080 pixel) and are bright with very good viewing angles. The device, despite all the hardware, dual screen and large battery is not as heavy as a laptop, weighing 1.25 kg, but for a tablet it is quite heavy-almost twice as heavy as the heaviest standalone tablet. The device also has a stylus, which is as thick as a pen and is thus very easy to hold and use.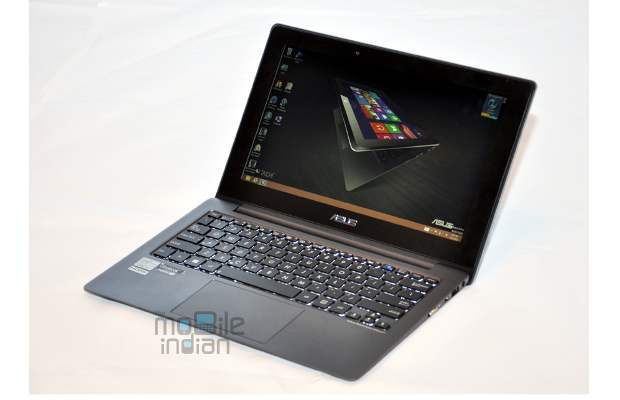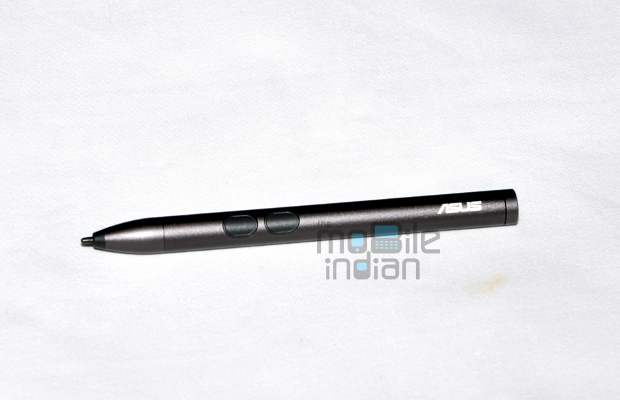 It also gets two buttons, which work like right and left mouse clicks. However, on the down side, there is no holder on the Taichi to hold this stylus and the stylus doesn't have a cap to protect its tip.
###PAGE###
Performance
While we did not test the device for long, the specifications of the tablet leave little doubt about its performance. It gets an Intel core i7 3517U processor, which is the best that Intel has to offer right now, coupled with 4 GB RAM, and 256 GB SSD (SSDs are much faster compared to HDDs). The device has a 35 W/hr battery with claimed backup of 5 hours of usage, which is good for a laptop but not so good for a tablet. The device is based on Windows 8 Pro, which should offer speed and performance too. Asus has put in a premium speaker from Bang & Olufsen ICEpower series, which offers clarity and volume.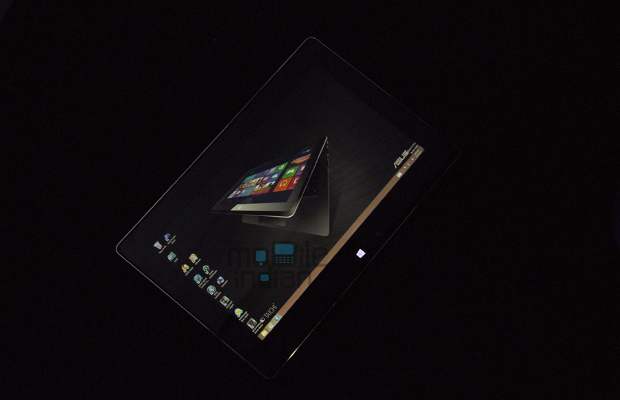 However, we did not get to test it much so we will reserve our opinion for the time being.
###PAGE###
Verdict
The tablet laptop combo has great specifications and very good build quality, but does it work as a good laptop and tablet, and as a combination of both? We think it does work as a great laptop, and in terms of performance alone it works as a great tablet too. However, as a tablet it is heavy and doesn't have great battery life, though it isn't bad either. When combined it works out to be lighter since you are just carrying the weight of a laptop and had you had a separate tablet that would add to the weight.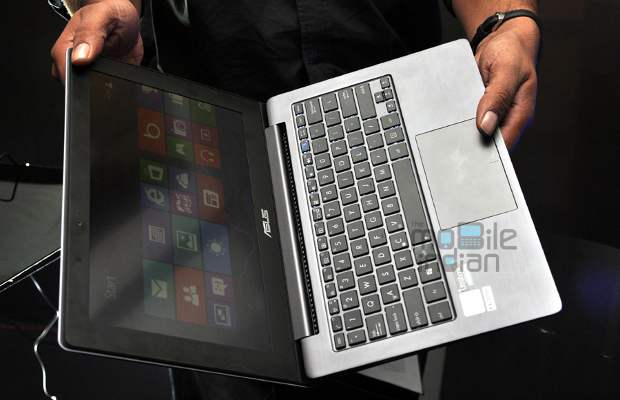 Placing the screens side by side has an inherent flaw-while the laptop and tablet modes are simple to use and don't have any issues, when you use it in mirror mode the screen has to be placed vertically and this is something that nobody does with a normal laptop as the laptop screen is usually slightly below the eyeline. So, to use the tablet in this mode you have to place the device high so that the screen is in line with your eyeline (same height as your eyes,) else you would strain your eyes, even though the viewing angle is good, and looking from an angle doesn't cause any problem, it still doesn't make it convenient. While the price is very high, we could not compare it with that of any other device, since not many Windows 8 Ultrabooks have been launched in India. However, given that Dell has priced its XPS 12 with Intel core i5 processor (which gets only one screen, but does convert into a tablet,) at Rs 90,000, Taichi definitely looks like a very expensive proposition with no clear advantage.