Corning has announced to showcase its third generation Gorilla Glass technology with durability enhancements. The Corning Gorilla Glass technology is used by several popular handset makers to add more durability and resistance to normal wear-tear on the mobile phone displays.
Corning Gorilla Glass technology has been a reputed name amongst the Android based smartphone owners and mobile phone enthusiasts. The Gorilla Glass technology basically adds a tougher layer to the mobile phone display while it is being manufactured. Corning's Gorilla Glass technology aims to make the display more durable, tough and resistant to scratches that occur in normal usage.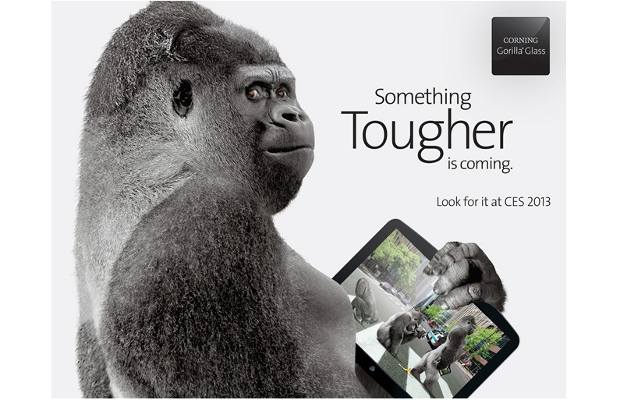 With the new Gorilla Glass 3 technology, Corning aims to implement its new proprietary Native Damage Resistance feature. This feature helps in maintaining over all retained strength of the glass. The NDR reduces the propagation of any flaws and also any appearance of the scratches.
In a nutshell, the Gorilla Glass 3 will be three times better in terms of scratch resistance when compared to the previous generation. That means the Gorilla Glass 3 will be able to reduce the visibility of the scratches by 40 percent and will be 50 percent stronger than its predecessor technology.
Actual demonstration of the Corning Gorilla Glass 3 will take place at the Consumer Electronics Show 2013 starting January 8 next week.