Google has announced the launch of its latest innovation – the Google Currents, for Android devices. The native magazine style application is similar to the Flip Board of the iOS.



Google Currents allows users to read news and related text based content on the Android devices in form of an e-magazine with bigger pictures and text. With Google integration, we hope it will now turn out to be a new standard as far as reading on mobile devices goes.
The Google Currents has a long list of e-magazines such as Forbes, Techcrunch, Saveur, Popular Science, Good, 500px, Fast Company and many more. All these are available for users for free of cost. The application also brings along tight integration with the Google reader service and the subscribed RSS feeds on the reader can also be made available on the Google Currents in the form of interesting and easily readable articles.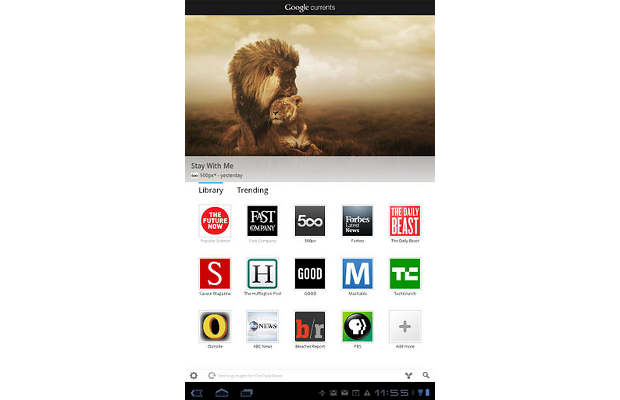 The best thing about the Google Currents application is its deeper integration with the Android system as well which allows the application to make the content available even in the absence of data or internet connectivity. This is made possible by the method of synchronisation which takes place when the stories are downloaded by the application and it makes a local copy of the related material to make available if there is a lack in the internet connectivity.
But sadly the application does not come integrated with social medias hence users cannot share the content in sites like Facebook, Orkut etc. But since it is the first revision of the application, there will be many more functionalities is expected to be added to the application.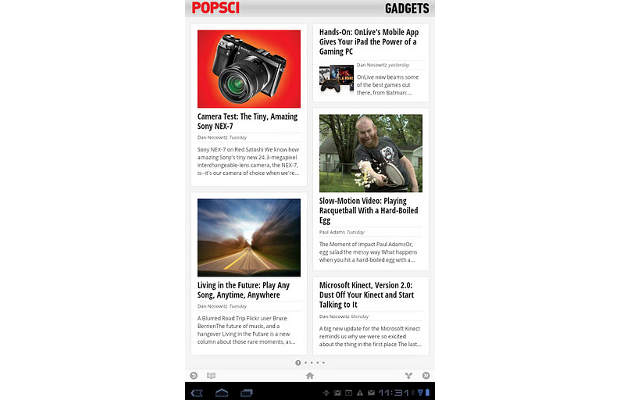 The Google currents application is presently not available in many countries including India but we hope that it will soon be made available worldwide.