The famous Google Translate app is now available for Apple's iPad. The free online language translation service, which instantly translates text and web pages, was released for Apple's iPhone and iPod Touch in Feb 2011.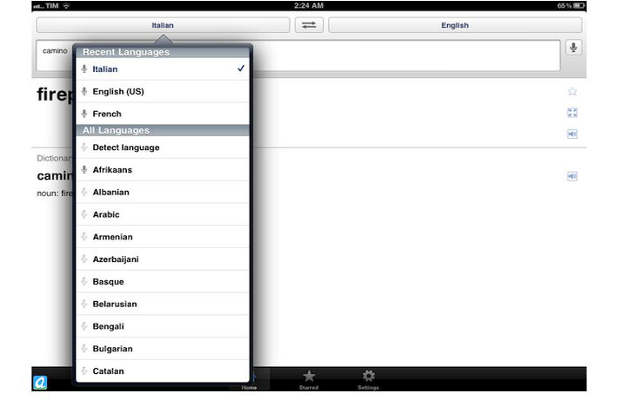 This app will look mostly like the Google Translate app for iPhone but it will be optimised for bigger screens and it will be available on both iPad and iPad 2.
The Google Translate app for iPad will have three tabs at the bottom so the users will be able to quickly switch between translations, settings and the favourites tab. There is a microphone icon in the app which when pressed will initiate the translation process. The app is available for download free in the iTunes app store.
One can also access his or her favourite translations from its history tab. User also have the option to see the translation full screen.
Notably, Google Translate supports about 60 languages of the world including Bengali, Gujarati, Kannada, Tamil and Telugu which are spoken by about 500 million people in India.