Weeks after launching Android 10 to the world, Google has now announced Android 10 Go Edition, its lite version of the latest Android designed for entry-level smartphones. Google says the successor to the Android 9 Pie (Go Edition) is faster and more secure and will come to smartphones later this year during the fall.
Google says that app on Android 10 Go Edition launch 10 percent faster than they did on Android 9 (Go edition). Phones running Android Go will also get Dark mode and gesture navigation like in Android 10.
Perhaps the biggest addition to Android 10 Go Edition will be a new form of encryption called Adiantum. With Adiantum, all Go edition users will have the same level of data security as any Android device without any loss in performance.
Android Go will also offer Go Edition apps that are smaller than they were in previous versions. These apps include Google Go, Gallery Go, Files Go which comes with new features and are reduced sizes. Google Go will now feature AI text narration and Gallery Go has been reduced to just 10 MB.
The company has also disclosed that more Android developers are working to release the Go version of their apps. Some of those include Uber, Facebook Messenger Spotify and Twitter which have all been redesigned to be used on Android Go phones.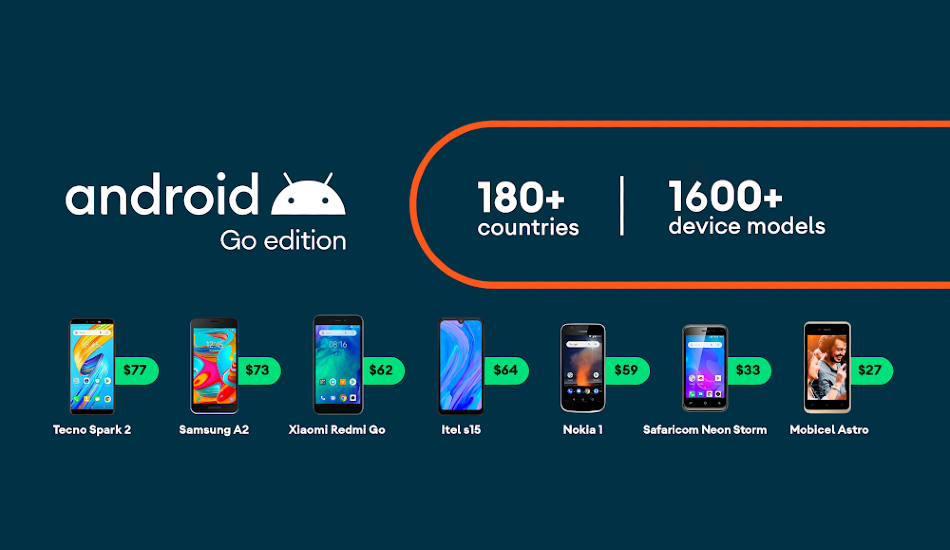 Google says that over 1,600 Android (Go edition) device models were released in the last 18 months in countries like India, South Africa, Nigeria, Brazil, and the US. This amounted for as much as 80 percent of all entry-level Android phone purchases at the same time.
Android 10 Go Edition will be able to run on entry-level phones with less than 1.5GB of RAM and will come pre-installed on Android Go devices launching later this year.