A week after the official release of Android 9 Pie, Google has now taken the wrappers off the Android 9 Pie (Go Edition) which will be a successor to last year's Android Oreo (Go Edition). The latest lighter version of Android packs in a slew of features which include UI improvements, better security, faster boot and more free space and will be available to Android Go phones before the end of 2018.
The Android Go initiative came into being to make the mobile interface easy and load-free for users of lower-end Android smartphones in the developing countries and thus improve Android experience for them. HMD's Nokia 1 was the Android Go-running device, following which we've seen close to 200 such devices from Asus, Motorola, Intel and Micromax.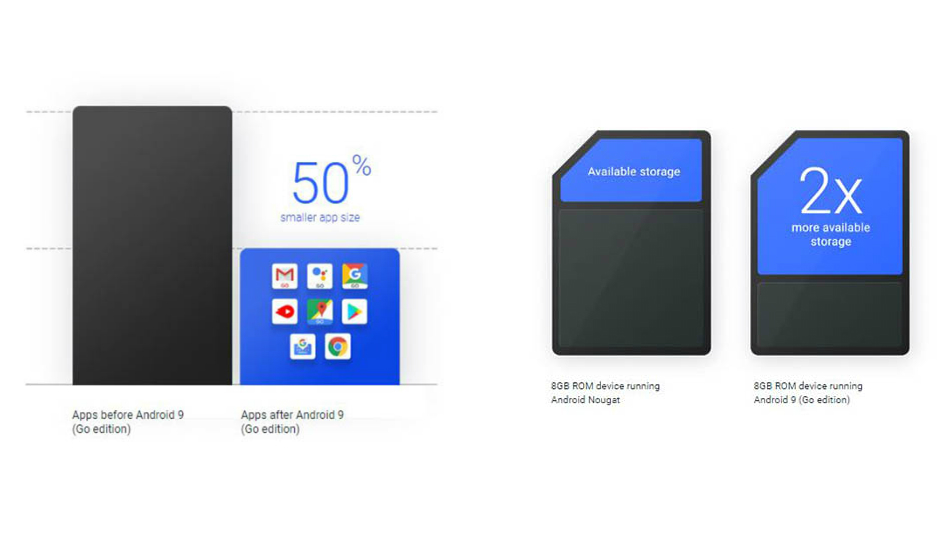 Starting off, the Android 9 Pie (Go Edition) will be smaller than the previous Android Go OS and will thus take up lesser space on a low-end phone. Google says that the latest Go Edition will be able to provide 500MB of storage right off the bat. Devices running the Android 9 Pie (Go Edition) will not only feature improved security as part of a verified boot process, the boot-up in itself will be faster due to lesser data required to load.
Android 9 Pie (Go Edition) will also come with a dashboard similar to the one of the original Android 9 Pie interface which will help users monitor the data and time they've spent on a particular app and restrict usage accordingly. In addition to the slimmer system interface, Google has also refined its Go apps with new features.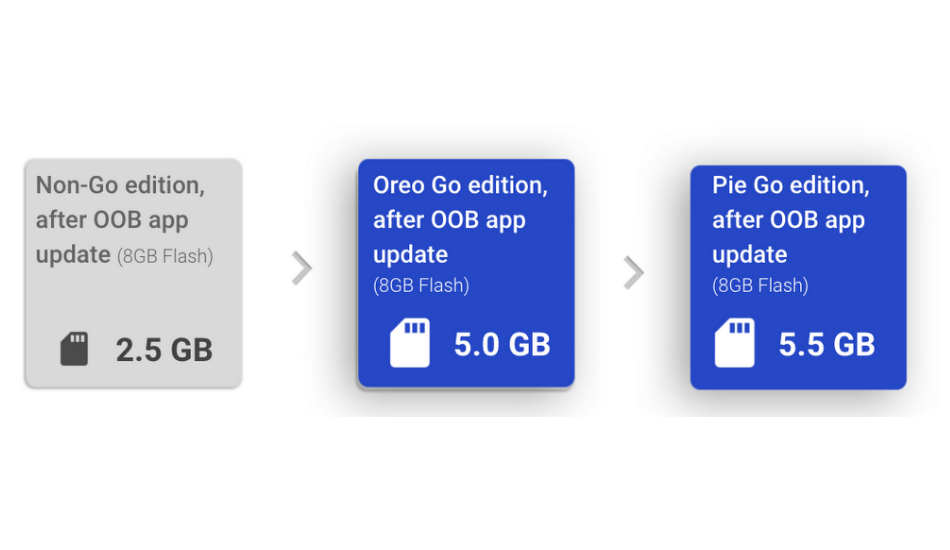 The Google Go app can now read a web page for you so you don't have to stress your eyes on a screen for long. YouTube Go now consumes lesser data and features a gallery for all your downloaded videos. The size of the messaging app has been reduced while the Phone app features spam detection and caller ID. The Go version of Assistant can now be triggered to control the flashlight, camera and Bluetooth while Maps Go integrates turn-by-turn navigation.
The Android 9 Pie (Go Edition) will be made available by the end of 2018 and it's not clear whether the existing set of Android Go devices will receive an update.