A week after popping up on Geekbench, the Pixel 3 XL has come up to face the camera more clearly in the form of an unboxing videowhich shows a retail box and all the bundled accessories. The news comes days after Google revealed the upcoming Android 9 interface as Android Pie and coincidentally, puts Google's upcoming flagship device back on the headlines, ahead of Samsung's Note 9 release.
The initial unboxing of the retail box reveals the Pixel 3 XL with a notch, which is a lot narrower but also deeper than the one on the iPhone X. The video reveals the possible 'Clear White' edition of the Pixel 3 XL which is bundled with USB-C type headphones, unlike the Pixel 2 XL which came with none. Other accessories in the box include a USB-C to 3.5mm audio jack, a USB-C to USB-A adapter, USB Power Delivery and a USB-C to USB-C cable.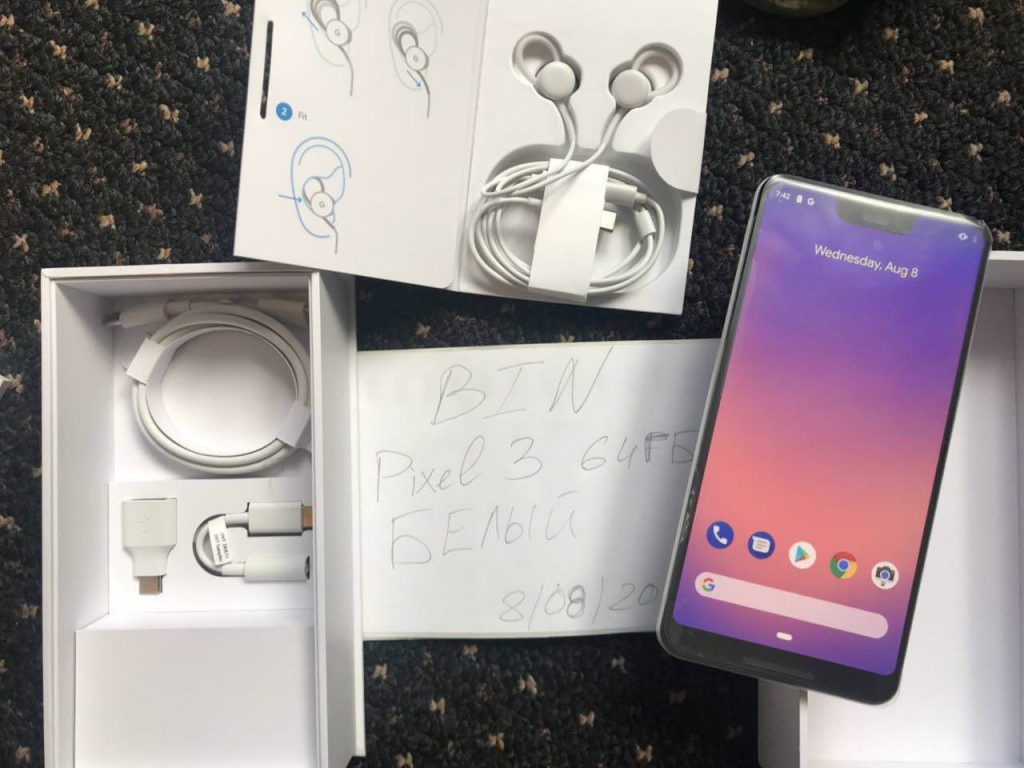 Coming back to the phone, the most visible change is how Google is embracing the notch culture. There appears to be a dual camera snapper on the front but that could also be some other sensor to employ face recognition. The bottom bezel is still significantly big and as expect hosts the front facing speaker alongside the one at the top.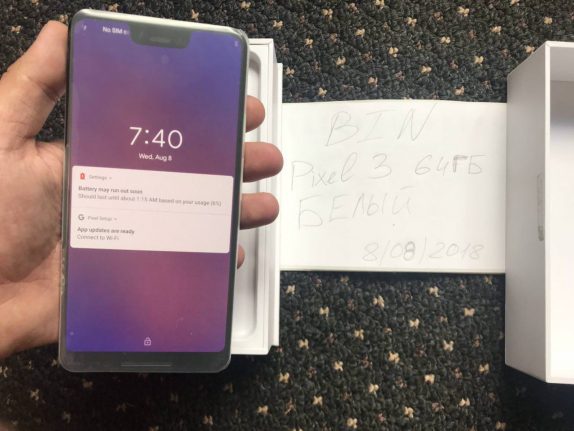 The Clear Edition isn't exactly 'clear' as it features the classic dual-tome design with a single camera alongside an LED flash on top. There's also a fingerprint scanner at the centre of the back and the Google logo finds itself at the bottom with no other branding.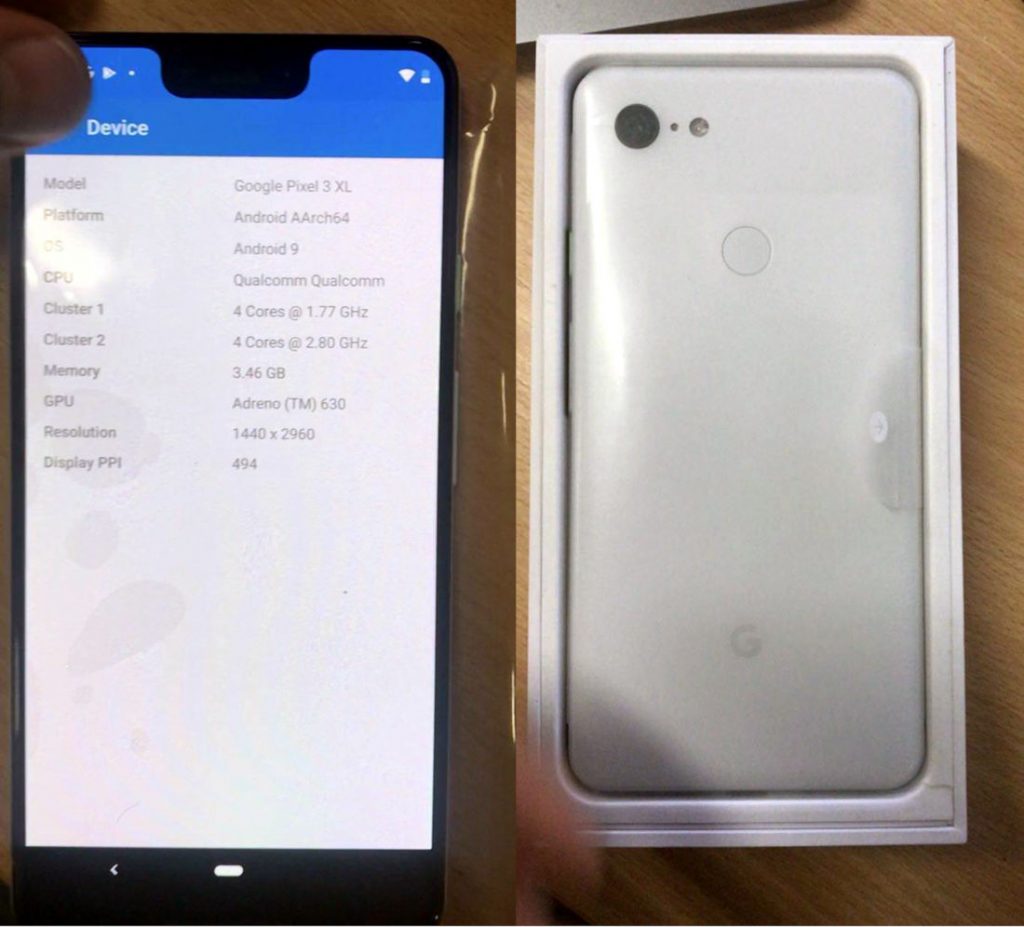 Unfortunately, the video doesn't show the phone in action but there are screenshots of the specifications of the device which is powered by a Qualcomm chipset, the clock speeds of which resemble that of the Snapdragon 845. There's 4GB of RAM with Adreno 630 graphics and a 19:9 aspect ratio screen which is clearly visible from the stated 1440 x 2960 pixels resolution that outputs a 494ppi pixel density.