Google's smart search feature, Google Now has received yet another update that brings more interesting features to it. Among the new features include Live TV, third-party music playback and support for location-aware Google Offers in select regions.
Google Now is the company's new approach to search on mobile devices. The Google Now is available as part of Google Search app for Android and iOS platforms. Different information such as location, weather and other things are individual presented in the form of cards. User can easily go through them and differentiate between those cards.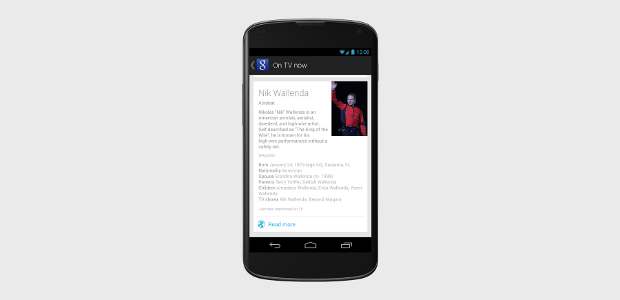 The new update for the Google Now for Android brings access to Live Television for the Internet Connected TV users. Ideally for the Google TV users, this feature will be really interesting.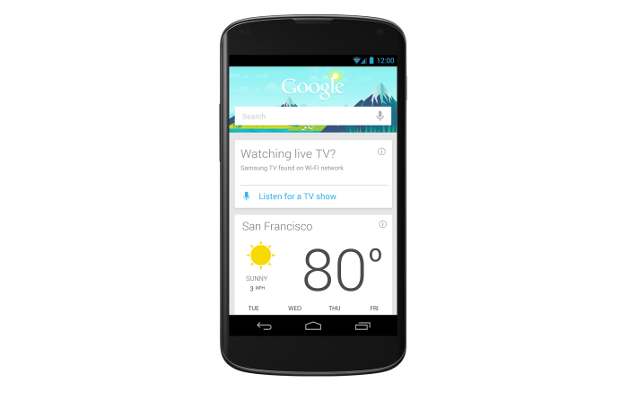 Another improvement is for the music loving folks. Using the Google Search, simply feed "Play The Only One by The Black Keys" and it will offer you a choice of using YouTube or Google Play Music app for enjoying that particular track. Basically, the word "play" triggers Google search for that particular track or artist in the YouTube and Google Play Music listings. It is very endearing to directly head for playback instead of searching for the song and then clicking on couple of links before you get to listen the song.
For select regions, the Google Offers card will show reminders about the nearby stores whenever one is travelling.
New cards can be enjoyed through the updated Google Search app from the Google Play store.