Google has officially announced the availability of its Nexus 7 tablet in India. The 16 GB version of the tablet is now being offered for Rs 15,999 through the Google Play store. However, you can only pre-book the tablet now which will then be shipped starting April 5.
It is to be remembered that the imported version of the Nexus 7 tablet is also being offered by many Indian retailers for some time now but it does not have any sort of warranty but if you purchase the officially launched Nexus 7 tablet, you will get 1 year of warranty from the date of purchase.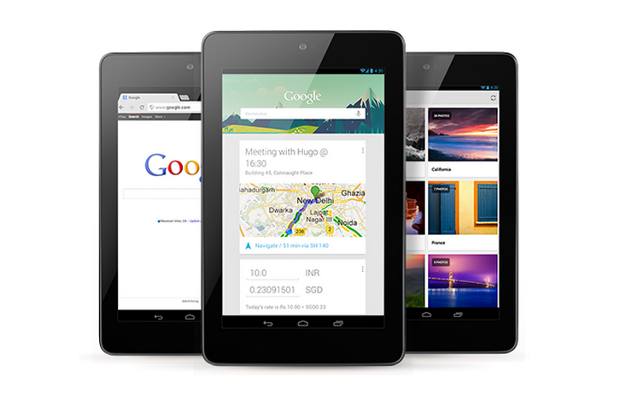 Google is also giving users the option for linking the device to their Google account as well. The benefit will be that users will no longer have to wait to link their device and it will be usable right out of the box for them.
The Google Nexus 7 comes with a 1.3 GHz quad core Tegra 3 processor with a Geforce 12 core graphics processor, 1 GB RAM, 1280 x 800 pixel IPS 7 inch display, Near Field Communication (NFC) capabilities and nine hours battery backup consisting of continuous video playback.
The Google Nexus 7 is the first Android device to feature the Android Jelly Bean (Android 4.1) operating system along with features such as an intelligent keyboard that predicts words as you type them. It supports offline voice recognition for typing and other inputs and with 18 new input languages, and accessibility improvements. There are two version of the tablet – one in 16 GB and the other in 32 internal storage space. However, there are no words from Google as of now about the availability of the 32 GB version of the Nexus 7 tablet in India.