Google announced its $300 million Google News Initiative earlier this year to help and train journalists to fight the widespread effect of fake news. The search giant is now expanding the program to India and has announced the Google News Initiative Training Network in the country to give authoritative journalism the priority.
According to a blog post, Google revealed that it plans to train 8,000 journalists in an effort to tackle and raise awareness against misinformation and offer them newer means to distinguish between real and fake news based on fact-checking and verification.
News Initiative journalists will be trained to identify fake stories in English as well as regional languages like Hindi, Tamil, Bengali, Telugu, Marathi, and Kannada during the course of the year. The GMI team will then select 200 journalists from various cities across India to help them "hone their skills" during a five-day train-the-trainer boot camps conducted for verification and training. In the 5 days spent with Google, the selected journalists will get an in-person training from global and Indian experts including First Draft, Storyful, AltNews, BoomLive, Factchecker.in, and DataLeads.
Google's News Initiative training team will also be hosting a two-day, one-day and half-day workshops to train more journalists toward fact-checking news stories. This is thus will bring to focus that now everything you read online is true and most stories are made to gain views and users.
Interested journalists and journalism professors can apply here for learning newer ways to study fake news. For press clubs, Newsrooms and colleges who wish to join and host these training sessions for their members, teams, and students, filling up this application form will enroll them for the limited seats which are accepted on a rolling basis selected for each language.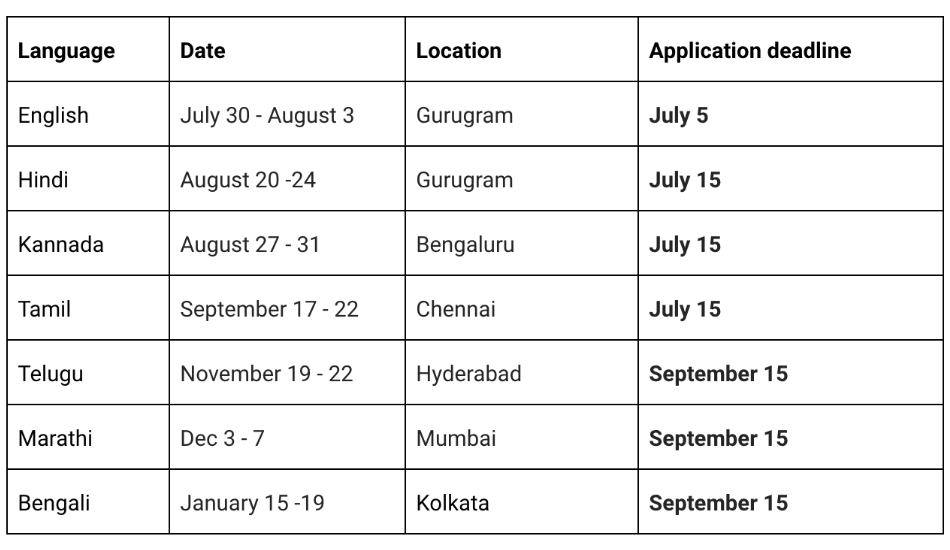 The Google News Initiative boot camp will be held across Gurugram, Bengaluru, Chennai, Hyderabad, Mumbai, and Kolkata and will start by the end of July, the applications to which will need to be submitted 3-4 weeks prior to each event.