Google has launched a free app for iPad and Android tablets which would make shopping more engaging, social and creative. An Android version of the Google Catalogues app will come very soon, the internet giant said in an official blog.
The Google Catalogs app features digital versions of catalogues across many popular categories, including fashion and apparel, beauty, jewelry, home, kids and gifts.
Google has partnered with a variety of top brands including Anthropologie, Bare Escentuals, Bergdorf Goodman, Bloomingdale's, Crate and Barrel, L.L. Bean, Lands' End, Macy's, Neiman Marcus, Nordstrom, Pottery Barn, Saks Fifth Avenue, Sephora, Sundance Catalog, Tea Collection, Urban Outfitters and Williams-Sonoma.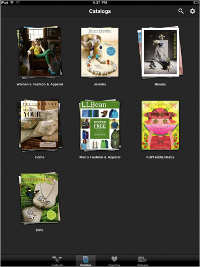 The app enables users to zoom in to see products close up and tap on tags to learn more about an item. In some catalogues, they can view inspiring photo albums and videos.
It has also a tab to find products in nearby stores or tap "Buy on Website" to visit the merchant online. This feature will be available in India for only those products that have official retailers in the country.
The app also allows users to create a collage of your favourite catalogue pages and products. Also, to check out collages created by others, you can also email a product or collage to all your shopping buddies.
Notification feature of the app also informs users when new issue arrives. Users can also search for products within or across multiple cataloger to find exactly what you're looking for.
The application will be especially useful to people who are looking to follow the latest trends. Designers will also benefit as they can be aware of the latest designs in their respective trade.