It doesn't come off as a shock that Google tracks your searches to offer you better ad services, but it's certainly unreasonable when the same company is also keeping track of your entire online purchases from the last few years. Yes, you read that right. Google has been silently tracking almost all of your purchases that have been made online, courtesy of the invoices that are sent to your Gmail account.
The information is available to each and every Google user through a web tool which can only be accessed by you. The tool seems to be active for the time you've used Gmail as your primary email address. The page is labelled as "Purchases" and can be accessed here(https://myaccount.google.com/purchases).
As is evident from the list, my list of purchases is available to be viewed. The list includes anything from shopping for clothes, gadgets and accessories, adding money to Amazon Pay balance, downloading a paid app and even booking for a movie ticket. The list stretches as far back as 2016 since that was when I believe I created a new Google account.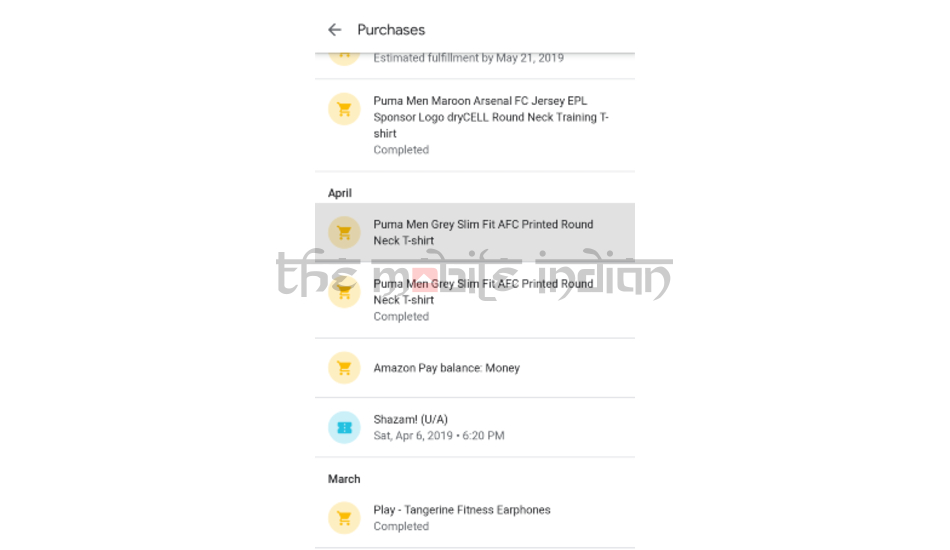 Confirming to CNBC, Google said that the Purchases page can only be viewed by the user. This means my purchases will be visible only to me, as long as Google keeps my data safe and sound. Google revealed that at any time, this information can be deleted by the user or all of that at once.
Google also disclosed "We don't use any information from your Gmail messages to serve you ads, and that includes the email receipts and confirmations shown on the Purchases page".
While keeping a list of online purchases doesn't sound like a bad idea, the fact that Purchases was available without a proper statement is odd, to be honest. If the page is out there for your private viewing, why does Google have to force its users to opt for the service by default?