Google has finally taken the wraps off from the latest version of the Android operating system, the Android O. The latest Android O is now available for public beta and comes loaded with some interesting features.
To start with, Android O can be broadly classified into two categories namely 'fluid experiences' and 'Android vitals'. The fluid experience caters to all the interesting features, which include the much-awaited picture-in-picture mode through which one can manage two tasks simultaneously. So, for example, one can minimise a YouTube video while sending a text message or writing an email.
Under interesting feature is the Notification dots, which are basically tiny chat heads for notifications. The user can long-tap on a Notification Dot and it will preview the notification, and one can swipe to dismiss, drag down to see the full notification or tap to open the app. The dots will extract the colour from the icon, making it easier to distinguish between different notifications.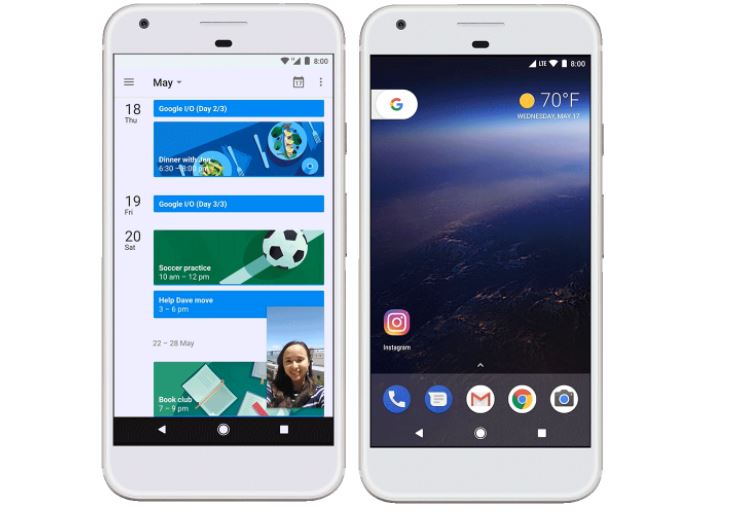 Other than this, there is smart text selection, which uses machine learning to copy/paste, to let Android recognise entities like addresses, URLs, telephone numbers, and email addresses. Then there is Autofill with Google that simplifies setting up a new device and synchronising passwords by bringing Chrome's Autofill feature to Android.
Android Vitals
Android vitals, basically makes your Android devices secure and focus on optimising battery life, startup time, graphic rendering time, and stability. The latest update will help make apps run faster and smoother through system optimisations. Google has also put background limits, which protects your smartphone from getting overused by certain apps running in the background. The limit will stop apps from using too many resources like locations, Wi-Fi scans, and too much battery drainage.
Then there is a new Android Vitals Dashboards in the Play Console, which help developers pinpoint common issues in their apps – excessive crash rate, ANR rate, frozen frames, slow rendering, excessive wakeups, and stuck wake locks, including how many users are affected, with guidance on the best way to address the issues.
Lastly, there Google has introduced Google Play Protect, which safeguard users from malicious and dangerous apps. Play Protect will be built into every device with Google Play and automatically takes action to keep users' data and device safe. Google says that it scans more than 50 billion apps every day, and the new feature will detect and remove apps that might be harmful. The brand has also introduced revamped version of Android manager, known as Find My Device. Similar to Find My iPhone, it will allow users to locate, ring, lock and erase your Android devices—phones, tablets, and even watches.
Android Go
Android Go is yet another ambitious project by Google to provide low-cost Android smartphones to the masses. The company did something similar with Android One programme, but unfortunately, it was a total failure. However, it would be interesting to see whether this time, Google will be able to come up the hurdles it faced with Android One and give the latest Android experience with an affordable price tag.
Meanwhile, the Android Go looks promising. The new programme is designed on three parameters and the company says that "they are building specifically for Android devices that have 1GB or less of memory". Firstly, Google says that it will optimise Android O to run smoothly and efficiently on entry-level devices. Secondly, they will design Google apps including YouTube Go, Chrome, and Gboard to use less memory, storage space and mobile data.
Lastly,Play store will promote a better user experience by highlighting apps that are specifically designed for these devices — such as apps that use less memory, storage space, and mobile data — while still giving users access to the entire app catalogue. The Android Go experience will ship in 2018 for all Android devices that have 1GB or less of memory.
The brand also releases Android O Developer Preview 2 and interested people can try the beta release of Android O by enrolling to the beta programme. However, users who have Nexus 5X, 6P, and Player, as well as Pixel, Pixel XL, or Pixel C device, will be able to test the latest beta as of now.