On Monday, Google has teased a banner promoting the arrival of audiobook and today the search-engine giant has launched its Audiobooks services on the Google Play Store. It is available in India and other 45 countries across the world.
With the audiobook users will now be able to experience their favourite literature read out by simply instructing Google Assistant – "Ok Google, read my book". The books will be available in nine languages and can listen on Android, iOS, Chromecast, Android Auto, Android wear and web platforms.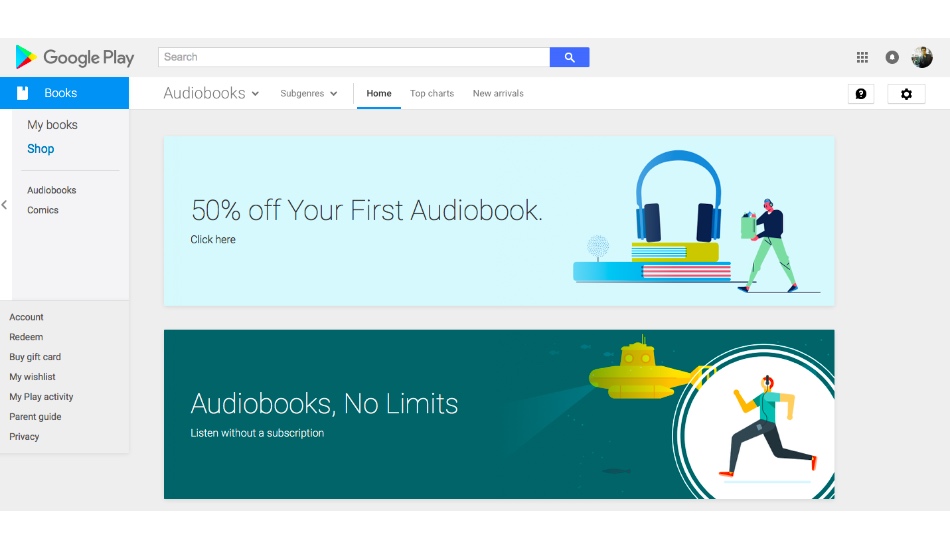 The data will be synced together across all the platforms, which will allow users to start their book on one device and finish it on another. Further, one can even use the Assistant for bedtime stories or play for specific time by saying "Ok Google, stop playing in 20 minutes" and will store the progress for the next time.
You Might Also Like
Similar to the Books, one can buy a single audiobook on the Play Store at an affordable price. And can also get a free few minutes preview of the audiobook before purchasing. For now, the Google Assistant integration with audiobooks is available on Android phones and smart speakers globally in English, which is expected to be soon expanding in different languages as well.