Google debuted a new media streaming device called the Nexus Q ay the ongoing I/O conference in US. The Nexus Q has 4.5 inch ball like shape and Google calls it "the first social streaming media player."
Google's Nexus Q uses your Android smartphone or tablet in conjunction with Google Play to stream music and videos to your HDTV, sound system, or a pair of speakers.
The Nexus Q allows users to collaborate with friends via their Android device to create playlists of music and video clips.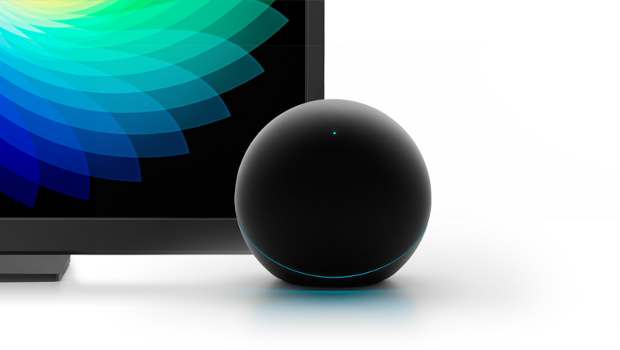 The Q features a built-in 25W amp that can power a pair of bookshelf speakers. In addition, users can sync multiple Nexus Qs across multiple rooms.
Using the Q, Android users on the same WiFi network can queue up their Google Play Music tracks. Every user sees the same playlist, and can edit it. However the owner of the device can switch of the social feature to stop others from making changes in the playlist.
The Nexus Q runs on Ice Cream Sandwich and is powered by a dual-core OMAP4460, with 16 GB of storage. Google will be shipping the Nexus Q in the next 2-3 weeks for a list price of $299 (Rs 17,000 approx), but currently it will available in the USA market only.
Nexus Q supports WiFi, NFC, Bluetooth, Mini HDMI port, Micro USB port and Banana Jack speaker outputs to connect the TV and Speakers.
Interestingly, the device is manufactured in the USA, which is a rarity and is probably the reason why it is costlier compared to Apple TV which costs only $99 and is made in China.
Also, one of the biggest drawback in Nexus Q is that it doesn't allow users to stream content already stored in smartphone or Tablet and therefore it will have limited usability for people who do not have access to stable high speed network and will also push up the data cost.