Last year, Google had introduced the science-fiction movie style Face Unlock feature with the Android 4.0 Ice Cream Sandwich update. Now with the announcement of the next major update, Google has added Liveness Check for the Face Unlock feature.
So now you can no longer fool the phone with your photo as it will ask you to blink when trying the Face Unlock feature. Face Unlock is security centric feature that works using the front facing camera on the phone.
Google Android developers have tried to deliver more of a temporary solution to the Face Unlock feature with the Android 4.1 Jelly Bean update.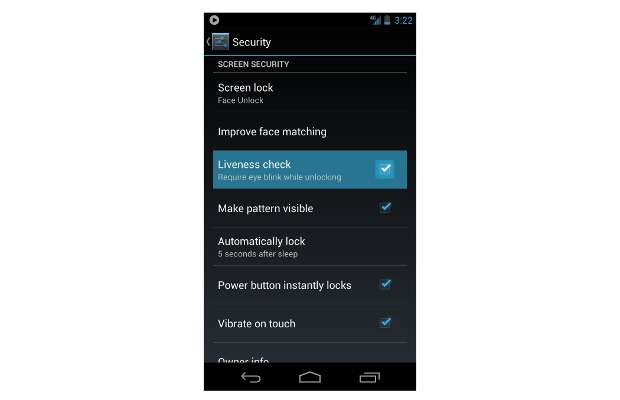 AndroidCentral Forum user Jay2Kings posted about the new Liveness Check option added in the Security feature in Settings. Once Liveness Check is enabled, the user will have to blink when the phone asks while trying the Face Unlock function to access the phone.
Previously Google had introduced the fancy Face Unlock with the Android 4.0 ICS but it faced quite a lot of accolades and constructive criticisms. Acting up on the solutions to fix the issues with the Face Unlock, the Jelly Bean update adds the eye blinking check to see if the user is not using any photo to unlock the device.
Liveness Check in Face Unlock still is like a stop gap solution for it may turn out ineffective against a video of the user or animated .gif image used.
Google has promised to start pushing out the Android 4.1 Jelly Bean update later this month for select Google Experience Devices.