Google's new Android 4.0 ICS operating system, apart from the revamped user interface, also brings spruced up a Gmail app. Just like the Gmail Labs for the desktops, the Gmail App in the Android 4.0.3 update conceals a secret "Experiments" feature.
ComputerWorld reported about these feature and stated that these features are visible only on Android 4.0.3 Ice Cream Sandwich running smartphones with Gmail App build 4.0.3-239410 version only.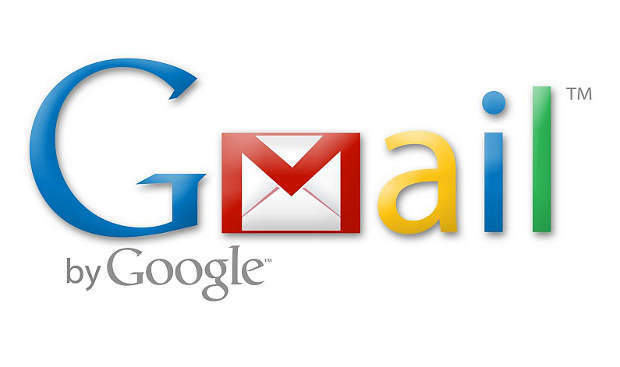 Similar functionality will be added in the future version updates of the Gmail App for Android. Currently the Android 4.0.3 ICS running Galaxy Nexus GT-I9250 and Nexus S GT-I9020/GT-I9023 have got the Gmail App v 4.0.3-239410 build by default.
In the Gmail app, the Experiments feature is listed under the "Settings" options accessible after pressing the Menu button. At this moment, the Experiments feature offers two distinct features. First one is Full Text Search which lets the app index an entire message to aid the local search performed from the app itself or the Google Search bar on the home screen.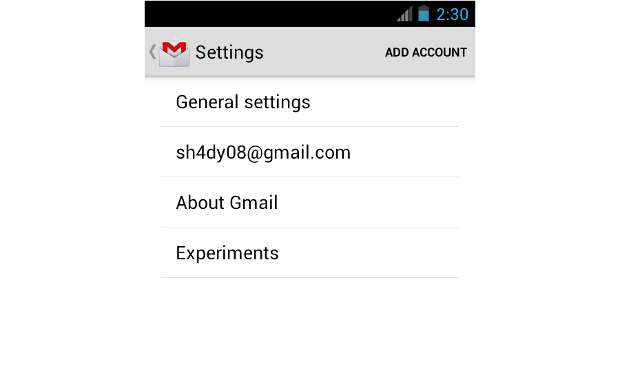 The second feature is bit more animate – ability to drag and drop the contact (name) chip between To/CC/BCC rows. Basically whenever the email addresses of the contacts are added in the box next to To, CC or BCC columns, they take a form of a chip or rectangular box. Thus the user can easy drag and drop those chips between To/CC/BCC columns.
All Google Android based smartphone owners anxiously anticipate the Android 4.0 Ice Cream Sandwich from their respective device makers.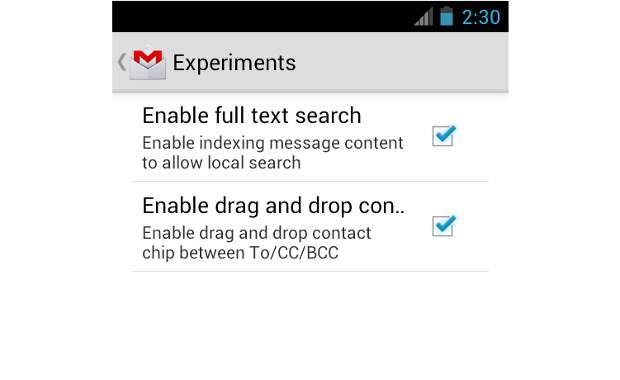 Google is currently reviewing and testing proper builds of the Android 4.0 ICS for various devices. At this moment, there is no clarity on whether these Experiments feature would be visible only to Android 4.0 ICS based devices only.