Gionee has announced four new smartphones including two 4G capable smartphones – V6L LTE, P5L LTE. The other two smartphones are Gionee P4S and P6. All these four devices will be available by mid-December.
Gionee announced that from 2015 onwards all the devices above Rs. 10,000 will be LTE enabled.
Arvind R Vohra, India Head – Gionee smartphones said, "Gionee has always kept itself updated with the latest technology advancements and market trends. Continuing our endeavor to provide every customer with the best in technology we are announcing a host of new products and LTE devices will be our key focus."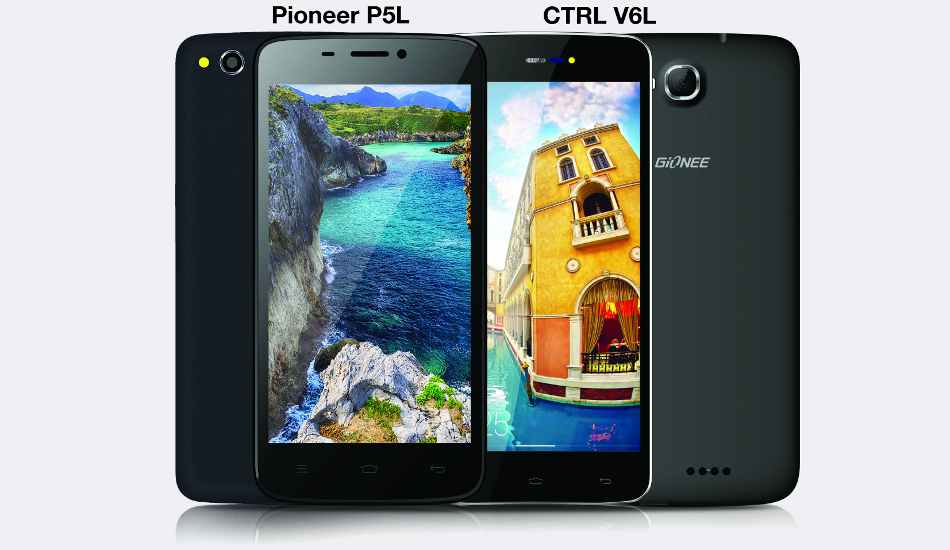 Priced at Rs 15,000, the Gionee V6L LTE device is the slimmest of all LTE phones with a 6.9mm thickness. The smartphone is optimised by CPU quad core 1.2 GHz and runs on Android 4.4 (KitKat) and is supported by Internal 8GB, 1GB RAM, and has an T-card slot for up to a 128GB micro SD card. Other features include an 8 megapixel rear camera, LTE connectivity, and 1950 mAh battery. The Gionee V6L LTE has dual SIM slot and a 5 inch IPS display.
The Gionee Pioneer P5L LTE has also a 1.2 Ghz quad core processor and runs on Android 4.4 (KitKat) operating system. It too has 8GB internal storage, 1GB RAM, and 128 GB micro SD card slot. Other features include an 5 megapixel rear camera, LTE connectivity, and an 1800 mAhbattery.
Gionee Pioneer P4S offers features like Window Flip in an entry level phone tocreate a whole new level of experience for the consumers. The phone comes with a window flip which enables the phone to show weather, date and time in the flip window. The phone can be flipped to light up display and cover to power off. The look and design of the phone is trendy and the handset has a semi transparent shell with rounded corners. Gionee P6 comes with 5 inch FWVGA multi touch screen.
Apart from the above, not much information about these handsets is available right now. We will update the stories as soon as more information is made available by Gionee.