GetClue, a popular Android app which serves as a social network for entertainment, has been updated by its developers.
The updated app provides a consolidated stream to the users so they can find out what their friends have been watching lately. Comments appear on top of the show logos, so the users get uniform experience.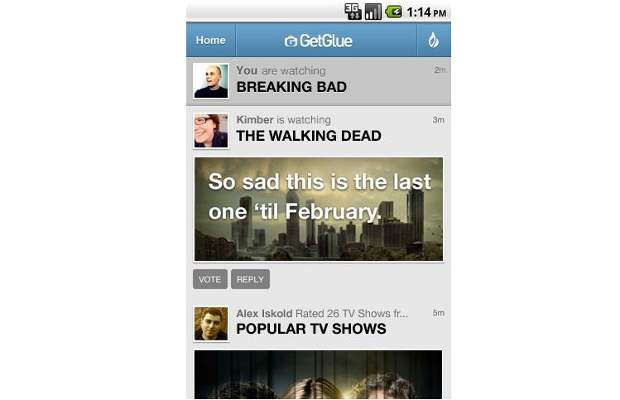 With this update, the app also gets conversation feature so the users can find out what their friends are saying about their favourite shows.
In the new version, users would be able to view different guides to access information about their shows more easily and quickly. These different guides are created on the basis of personal preferences of the users, activity of the friends and GetClue community trends. The guides are updated all the time.
The GetClue app is available in the Android Market for free.