Smartphone games major, Gameloft and Electronic Arts have announced a special holiday sales for all of its popular applications on Android and iOS platforms on the eve of Thanksgiving day. Under this special promotion both Electronic Arts and Gameloft have reduced the price of its very popular games for the users to buy and enjoy.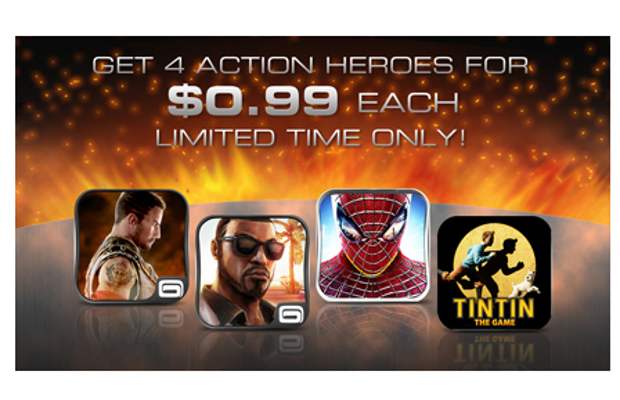 Gameloft has made available games including the amazing Spiderman, Gangstar Rio: City of Saints, The Adventures of Tintin: The Game and Backstab for Android and iOS devices available at an exciting price of Rs 55 per game.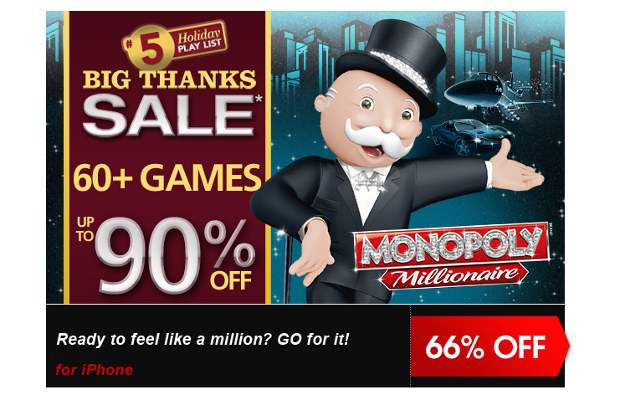 Along with that for iOS users, Electronic Arts has made almost 60 of its games available with up to 90 per cent savings on the regular price. The list of games is really big that includes Battlefield: Bad Company 2, Burnout Crash, Command & Conquer Red Alert, Fifa Soccer 13, Mass Effect Infiltrator, Monopoly Here & Now: The World Edition, Need For Speed Hot Pursuit, Need For Speed Undercover, The Game of Life, Tiger Woods PGA Tour 12 etc.
Users interested in application can head straight to Android Marketplace and Apple iTunes store and get the games for their devices at this special price.