International gaming major, Gameloft has announced the festive sale season for both Android as well as iOS users globally with major reductions in the prices of its games.
Most premium games of Gameloft that otherwise used to cost around Rs 250 – 300 are now available for a hefty discount with starting price of as low as Rs 55. The offer is likely to last till the end of this year but Gameloft has not officially said anything about the closing hours of the sale till now.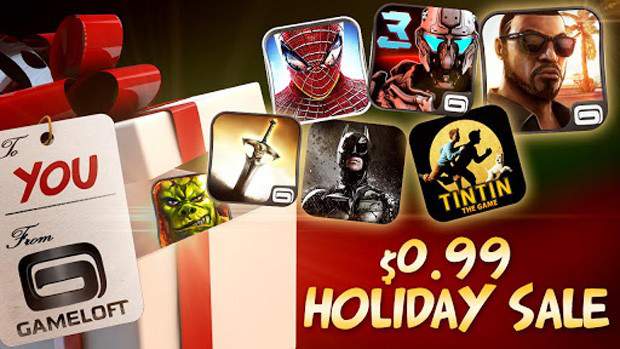 Under the offer includes popular and new games such as Asphalt 7 Heat and Backstab. Users can purchase and install games without any obligation and there are no hidden terms or conditions to comply with and users will get full version games as and when they purchase the games under this special offer.
Electronics Arts had also announced a similar sale offer just a couple days back making its popular games available for a discounted price.
The special season sale is presently on for Android powered smartphones and tablets as well as iOS powered iPhone and iPad.