Fujitsu has launched a new hybrid tablet, called Stylistic Q702, in India for Rs 69,000, excluding taxes. The tablet comes with an attachable full-size notebook keyboard with additional battery power. The tablet comes in Windows 8 as well as in Windows 8 Pro versions.
Besides a keyboard docking station and featuring 4-cell battery, the tablet features an 11.6-inch HD multi-touch display optimized for both pen and touch input. The LED backlit IPS display has also anti-glare feature.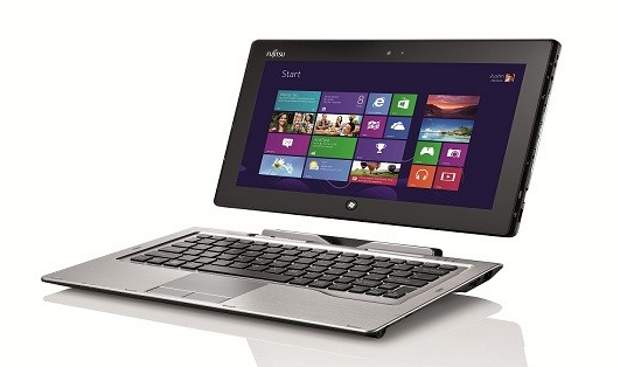 Fujitsu Stylistic has a USB 2.0, an USB 3.0, HDMI, and SD/SDHC expansion ports while the keyboard comes with a LAN (RJ-45) and an external display support (VGA) port. You also get an optional 3G or 4G mobile broadband support.
The tablet features full range of sensors like accelerometer, gyrometer, magnetometer, and ambient light sensors. And also features a front-facing and rear-facing webcams with dual microphones for video conferencing.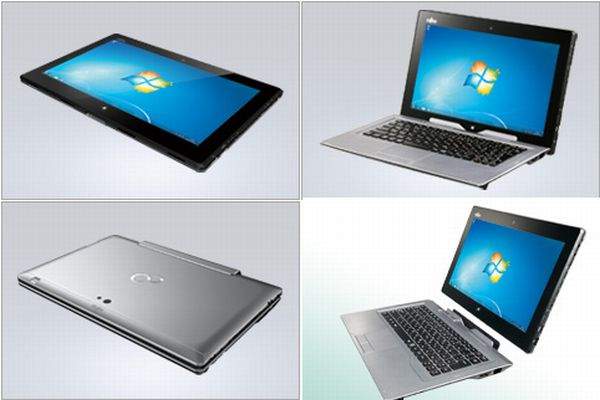 The tablet comes in two storage variants – 256 GB and 128 GB – but both variants have 4 GB of DDR3 RAM. Also, Fujitsu Stylistic can be opted either in Intel Core i3 or i5 processors with common Intel HD Graphics 4000 card.
To cope with the knocks and scratches of daily use, the Stylistic Q702 is protected by a durable magnesium shell. The hybrid tablet also comes security features like a biometric fingerprint sensor, Computrace support, HDD and BIOS password protection, embedded Trusted Platform Module (TPM), Intel Anti-Theft Technology, and a 3rd Generation Intel Core i3 or i5 processor with optional Intel vPro Technology.
Dieter Heiss, vice president, workplace systems at Fujitsu Technology Solutions said, "With the new Stylistic Q702 hybrid tablet, Fujitsu is delivering the best of both worlds: the portability and ease-of-use of a tablet, which is perfect for consuming content, and an attachable keyboard, converting the device into a notebook with a full keyboard where it's easier to create content, for example when working on a spreadsheet or editing a business proposal."