A week after unveiling the X-A5 mirrorless digital camera in India, Fujifilm has announced the Instax Square SQ6, a fully analogue instant camera that shoots 2.4-inch sized pictures. Designed as an affordable option, the device will be able to shoot 1:1 film through its 65.75mm which retracts in or out when you please and has a shutter speed of 1.6 seconds to 1/400 seconds. The Instax SQUARE SQ6 will be available in India for an asking price of Rs 9,999 and can be purchased in Pearl White, Graphite Gray and Blush Gold colour options.
For an affordable camera, the Instax SQ6 doesn't just assemble the bare minimum for optics as it comes with a built-in flash that works alongside the auto mode to automatically control the shutter speed and the amount of light from the Flash to give the picture a natural look. Fujifilm says that the camera is designed to balance the shutter speed with a mix of flash and the ambient light to prevent a dark background. Flash gels are also included inside the box offering three flash colour filters – orange, purple and green, that can be placed over the flash to achieve a textured photo.
There's a selfie mode which manipulates the focus and flash in order to work with a closer self-portrait. The macro mode lets users focus on subjects that are as close as 11.8-inch while the landscape mode allows for far-off scenes. The SQ6 offers a 10-second selfie timer and a tripod mount for you to make the best out of the camera when using it hands-free.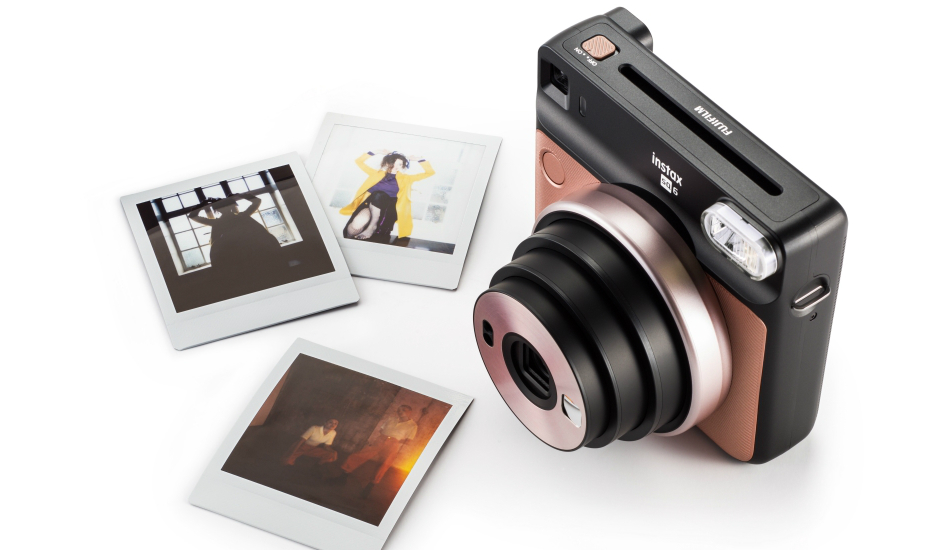 Unlike its digital counterparts, the Instax SQ6 is a completely analogue device with no connectivity options – wireless or otherwise. There's no digital viewfinder, no SD card slot, no room for digital zoom and the closest you get to digital in this one is the programmable shutter release. For everything else, it's the perfect throwback to the pre-digital era when people cherished their moments.
Complimenting the launch, Fujifilm India MD, Haruto Iwata said "Our Instax range is a unique product which has come a long way since its launch 10 years ago. The Sales Volume Trend for Instax has crossed 7.7 Million units globally in FY 2017 which clearly indicates its success worldwide. We are very excited to welcome the all-new SQ6 with a host of versatile functions. The new product has been designed keeping in mind the ever-changing preferences of the Indian youth, offering unique features to complement their needs. Our Instax range has always found appreciation among the youth and we are sure that like its predecessors, SQ6 will also be applauded by these young customers."