Microsoft has released a new Bing dictionary app for the Windows Phone based devices. The Bing dictionary has both local as well as online dictionary look up feature and comes with helpful options like smart index, search suggestions etc. Microsoft currently offers English as well as Chinese language support. Since the phone is usually connected with the mobile Internet, the app offers additional feature of Machine Translation between English and Chinese.
Bing Dictionary is a free app for the Windows Phone 7.5 Mango or higher update running devices. This dictionary currently supports English and simplified Chinese. However to use English-English mode, users need to use the online option of the dictionary. This app is mostly meant for the Chinese people who can use it to translate long Chinese text to English. Of course, the contextual and grammatical errors are bound to reflect in it.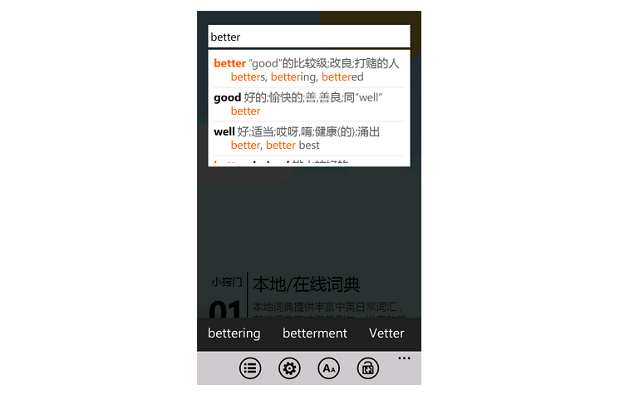 The online and offline version of the dictionary contains over a million frequently used English as well as Chinese words. The online version extends the words to sentences and even offers voice support.
Microsoft's software engineers have programmed this app to learn from the way you input text; the Smart Index feature of the app matches the incomplete words. Search Suggestion throws up the probable word you are looking for.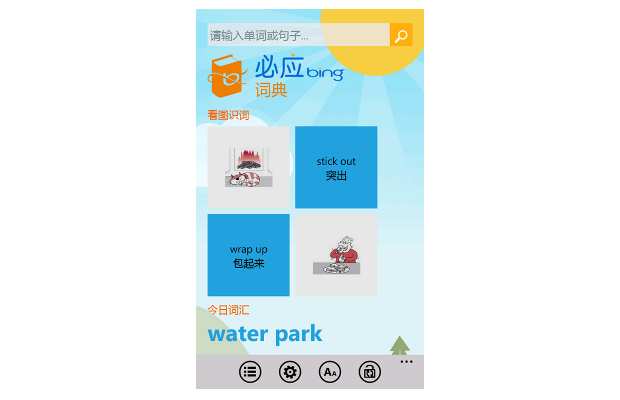 The app even offers different user interface experience for it allows the user to change the font size and even the theme of the app.
Download the free Bing Dictionary App from Windows Phone Marketplace.