Foursquare, the location based social networking app for mobiles, has released a new update that makes a significant change to the user interface. The new Foursquare 6.0 version is expected to be available later today through the Apple App Store for the iOS devices. This new version brings the Explore search box at the app's home screen. The Verge managed to get an early look while the official app which is yet to make an appearance in the Apple App Store.
Foursquare is used to perform a "check-in" at a location and thereby earn badges for frequent check-ins. The mobile app allows the user to check-in, follow other's check-ins, leave a comment or reply, search for friends nearby and explore the locations' closeby.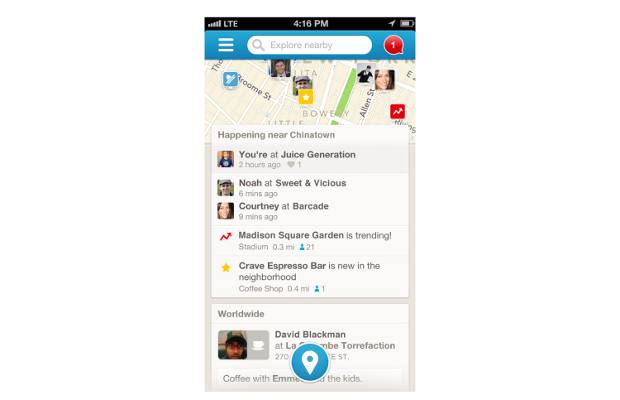 As the location based social network, Foursquare did raise some brows on the grounds of privacy but then enough options are provided to cover that. Now the Explore search tab, which was located on the secondary menu option, has been placed right on the top navigation bar on the app. That means the users can now quickly search for places closeby to their current location.
Foursquare app competes with still new Facebook Places but offers much more features than the later. At times, the only issue lies is getting an accurate location fix while using the Maps in Foursquare app which has also been highlighted by many users. Of course, that issue varies from device to device and also case basis.
The Explore feature is powered by Foursquare's recommendation engine that shows up results of the places pertaining to the user's search query and other places checked-in.