Renowned watch maker, Fossil has entered the smartwatch segment. Yesterday it unveiled its first smartwatch at the IDF 2015 (Intel Developer Forum).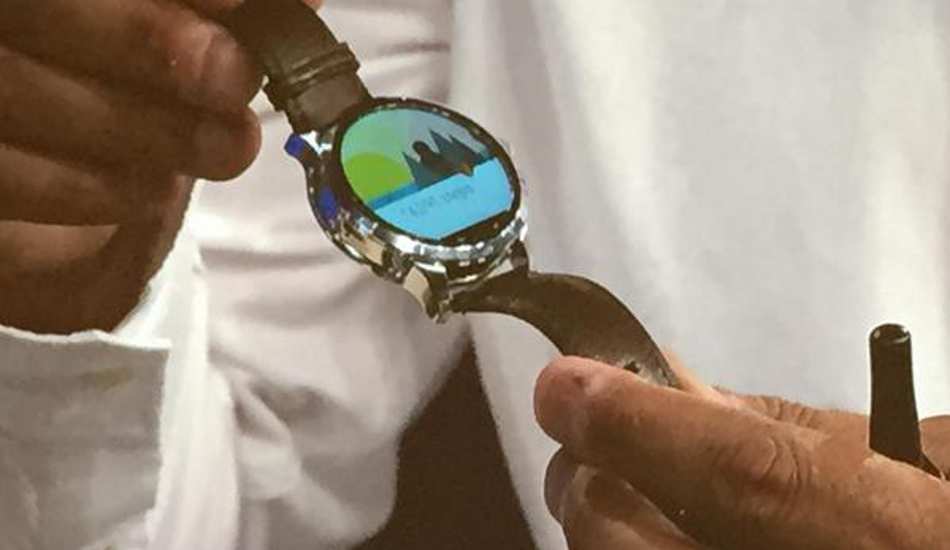 The smartwatch, powered by Intel, has Android Wear operating system that is specifically made by Google for wearable devices. It looks like the Moto 360 with round display cut off by a black bar at the bottom. It has a black leather strap.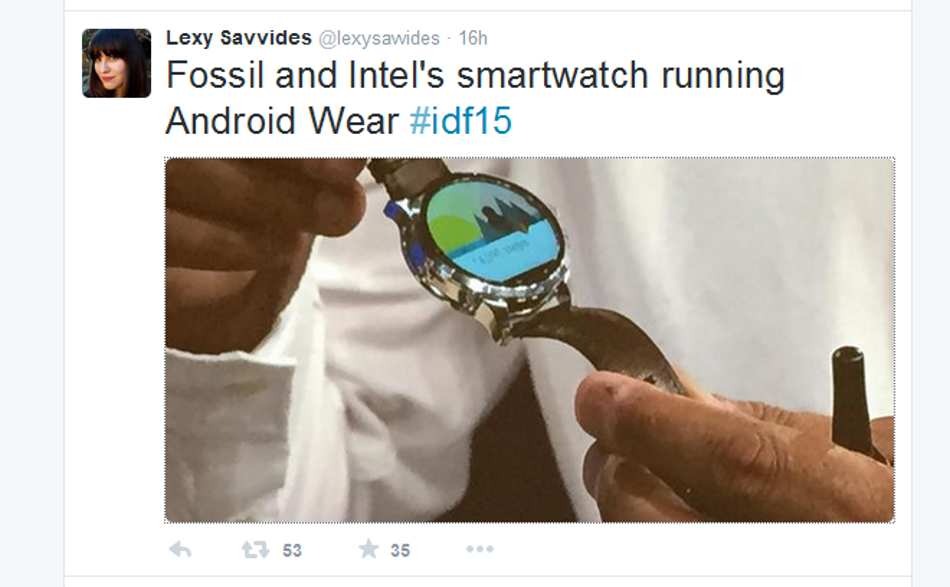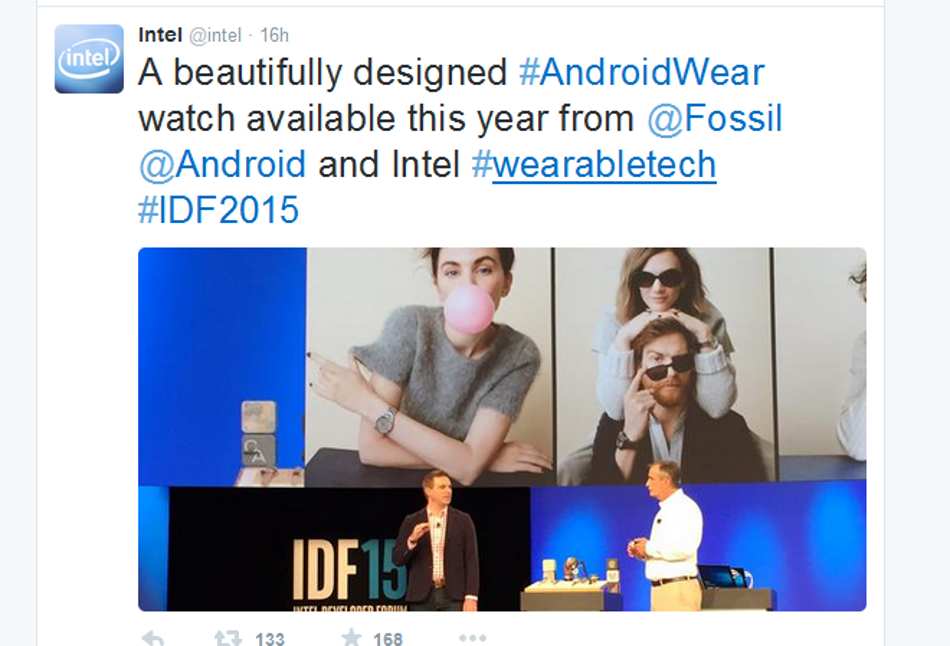 The smartphone's name, pricing and other features are yet to be revealed by Fossil.
Picture Credit:CNET