There are many soccer fans out there who long for a better soccer game than what is available for them on the android stores right now. But full flat games have heard their prayers and have announced the launch of the Flick soccer, the very popular iOS game for android as well. Flick soccer has been on the iOS platform for quite a long time now and all this while this game has been much liked by most of the users who have played this game.
Flick soccer puts you in the game of soccer as a player and you see the game form the player's point of view. By this the developer tires to imitate the game play of a real game and thereby gives a better experience overall. The game play involves users to aim and hit the goal with pin pointy accuracy which are fully supported by the controls and on screen movements.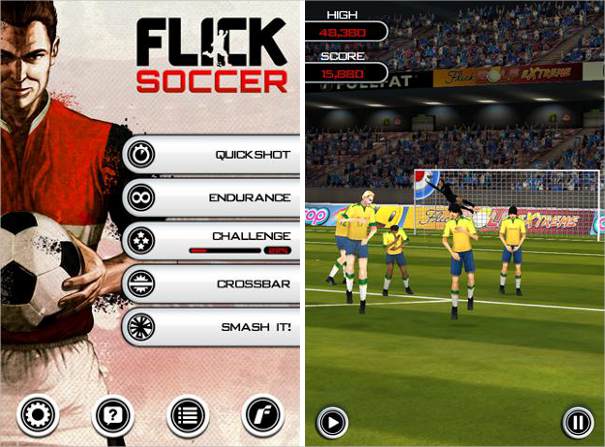 The game has in total of five different game play modes and users can choose to hit the goal with just the keeper standing or to improve the experience can also add a number of players who react automatically to the shot being played. This game offers multiple levels of difficulty but not in terms of any settings but in terms of different game plays.
The developers Full Flat productions now with the addition of Flick Cricket has total of three games for the Android marketplace, other two being the flick Golf and Coin d Drop.